---
Verizon Enterprise Solutions to provide integrated connectivity for Microsoft Teams users - Verizon Communications
Posted: 04 Apr 2019 07:36 AM PDT
NEW YORK – Verizon today announced a new collaboration service which will enable the company's network customers to integrate their compatible voice infrastructure to a Microsoft Teams environment across 80 countries.
The service leverages Direct Routing and Verizon's SIP Trunk connectivity, giving users access to Microsoft Teams' collaboration features including calling to and from traditional phones, VoIP, or mobile phone lines. Powered by Verizon's Session Border Control as a Service (SBCaaS), the virtualized, cloud based service reduces the need for organizations to invest in additional hardware.
Microsoft Teams is a unified communications platform that combines persistent workplace chat, video meetings, file storage (including collaboration on files) and application integration. The service is built on Office 365 Groups subscription office productivity suite and features extensions that can integrate with non-Microsoft products. The company recently announced that its Teams platform is now being used by 500,000 organizations worldwide including 91 companies in the Fortune 100.
"Enterprises are always looking for tools and solutions for better productivity and collaboration," said Shawn Hakl, SVP Business Products for Verizon. "By integrating Verizon's SIP Trunking into Microsoft Teams, users get the best of both worlds. They are able to have reliable communication services from Verizon, seamlessly integrated into their Microsoft Teams collaboration software."​
"Innovation has always been a hallmark of Verizon's VoIP and SIP Trunking services," said Michael Brandenburg, Industry Analyst, Connected Work, at Frost & Sullivan.  "Integrating Microsoft Teams Direct Routing with Verizon's VoIP and SIP Trunking, either on-premises or in the cloud with SBCaaS,  is a game changer in terms of enabling flexible deployment options for customers.  With Verizon's global coverage and quality, we see this as a compelling solution for enterprises using Microsoft Teams for voice calling."
Learn more about Voip/IP Trunking solutions
Regional media contacts:
Nilesh Pritam (Asia)
nilesh.pritam@intl.verizon.com
+65.62486599
Twitter: @nilesh_pritam
Claire Ward (Europe)
clare.ward@intl.verizon.com
+44.118.905.3501
Twitter: @ClareWspeaks
Riedel and TechSound Partner to Deliver Advanced, VoIP-Based Comms Solutions to Chinese Esports Market - Broadcasting & Cable
Posted: 11 Apr 2019 01:13 PM PDT
WUPPERTAL, Germany — April 8, 2019 — Riedel Communications today announced its support of TechSound, a Shanghai-based company specializing in audio for international esports teams. TechSound designs and operates advanced player communications systems for China esports clients based on Riedel's Artist digital matrix intercom system, Performer partyline system, and MAX headsets. Enabling a cost-saving voice-over-IP (VoIP) remote production workflow for esports events across China, the Riedel gear ensures clear communications not only between players, but also between the remote production staff and on-site referees.
Founded in 2017, TechSound is a rapidly growing consultancy and systems engineering company serving the expanding Chinese esports and live event markets. Inspired by the specific demands and requirements of esports, the company takes a fresh, IP-centered approach to intercom and remote production. TechSound has relied on Riedel solutions from the beginning to provide bespoke communications solutions for music, corporate, exhibition, and traditional sporting events alike.
"TechSound is one of the few companies in China using VoIP systems for remote production of esports competitions. As such, it's the perfect partner for us to expand our presence in the dynamic Asian esports arena. TechSound and its clients can testify to the value of our Artist-based system for delivering the seamless communications critical to running a smooth international event," said Gao Jian, General Manager at Riedel China. "The evolving technical requirements of esports have become a key driver of China's comms industry, and we're pleased to be supporting TechSound in addressing these requirements and achieving an agile and efficient production workflow for esports competitions across multiple geographic sites."
The Riedel Artist system integrates easily with audio routers and consoles in any type of remote broadcast production workflow, and its modular architecture provides a wide range of connectivity options. Participants and the production team can reliably use communications systems from various manufacturers without the need for human interfacing.
For a recent international esports event held in northern China, the Riedel solution enabled TechSound team members to seamlessly integrate intercom, wireless, and walkie-talkie systems from different rental vendors and manufacturers into one communications system. TechSound also manages semipermanently installed season systems, connecting stage referees and players across six Chinese cities back to a centralized production studio.
"With the Riedel solution, our producers can sit in Shanghai and call shows in other cities," said Patrick McGowan, Director at TechSound. "Direct communication with on-stage referees at different venues allows for a remote workflow that saves on hotel and flight costs. Because the solution integrates so well with other production tools, we can easily and cost-effectively add further studios or sites to the production."
Further information about Riedel and the company's products is available at www.riedel.net.
# # #
About Riedel Communications 
Riedel Communications designs, manufactures, and distributes pioneering real-time video, audio, data, and communications networks for broadcast, pro audio, event, sports, theater, and security applications. The company also provides rental services for radio and intercom systems, event IT solutions, fiber backbones, and wireless signal transmission systems that scale easily for events of any size, anywhere in the world. Riedel is headquartered in Wuppertal, Germany, and employs over 500 people in 20 locations throughout Europe, Australia, Asia, and the Americas.
All trademarks appearing herein are the property of their respective owners.
Link to Word Doc: www.wallstcom.com/Riedel/190408Riedel-TechSound.docx
Link to Photos: www.wallstcom.com/Riedel/Riedel-TechSound.jpg
Photo Caption: Jian Gao, General Manager at Riedel China; Patrick McGowan, Director at TechSound; Cameron O'Neill, Director, Asia Pacific, at Riedel; Raymond Wang, Group Operations Director at TechSound
Share it on Twitter:https://twitter.com/intent/tweet?text=.@RIEDELnet%20and%20TechSound%20Partner%20to%20Deliver%20Advanced,%20VoIP-Based%20Comms%20Solutions%20to%20Chinese%20Esports%20Market%20-%20http://bit.ly/2I1L5ny
Visit Riedel Communications at the 2019 NAB Show, Booth C6537
Share Press Pack on Twitter:https://twitter.com/intent/tweet?text=Exciting%20news%20from%20@RIEDELnet%20at%20the%202019%20%23NABShow%20-%20http://bit.ly/2I1L5ny%20@NABShow
Follow Riedel Communications
Facebook: https://www.facebook.com/RiedelCommunicationsInternational   
Twitter: https://twitter.com/RIEDELnet    
LinkedIn: https://www.linkedin.com/company/549773    
YouTube: https://www.youtube.com/user/riedelcommunications    
Pinterest: http://de.pinterest.com/RIEDELnet/    
Instagram: http://instagram.com/riedelcommunications    
Slideshare: http://de.slideshare.net/RIEDELCommunications
TRENDnet Introduces 90-Watt PoE Support to PoE Product Portfolio with 4PPoE Solutions Line - PRNewswire
Posted: 11 Apr 2019 03:51 AM PDT
"With 90W 4PPoE, the industry should expect to see growth in PoE-integrated installations and applications, such as digital signage projects, LED displays, video intercom systems, and IR lighting designs," said Evan Davis, senior manager of solutions engineering at TRENDnet. "Additionally, the IEEE 802.3bt standard now allows for PoE support on 10GBASE-T connections, greatly expanding available bandwidth and ultimately improving overall network performance."
TRENDnet's new Gigabit 4PPoE Switches are unmanaged switches featuring both 4PPoE ports and PoE+ ports. The 4PPoE ports support up to 90W of power per port, and PoE+ ports support up to 30W of power per port. Both Gigabit 4PPoE Switches include dedicated SFP slots to provide support for long distance fiber networking.  
In addition to the high-power Gigabit 4PPoE Switches, TRENDnet adds the Gigabit 4PPoE 90W Injector to easily convert a non-PoE port (on a standard non-PoE switch) to a 90W 4PPoE port. TRENDnet's PoE injectors offer an alternative to sourcing PoE switches, especially when only needing PoE support for just one or two devices, such as IP cameras or access points.
The 4PPoE 90W Switches and 4PPoE 90W Injector join TRENDnet's already robust line of PoE, PoE+, and UPoE products; the 4PPoE injector also adds to our reliable line of industrial networking solutions. To see the latest in networking and surveillance, visit TRENDnet at ISC West 2019, Booth 25099.
Pricing & Availability
TRENDnet's 4PPoE 90W Switches and 4PPoE 90W Injector will be available in Q3 2019. Pricing will become available at a later date.
10-Port Gigabit 4PPoE Switch, TPE-UG102g
4 x Gigabit UPoE/4PPoE ports
4 x Gigabit PoE+ ports
2x Dedicated SFP slots
240W PoE power budget
20Gbps switching capacity
Fanless design
18-Port Gigabit 4PPoE Switch, TPE-UG182g
8 x Gigabit UPoE/4PPoE ports
8 x Gigabit PoE+ ports
2x Dedicated SFP slots
440W PoE power budget
36Gbps switching capacity
Gigabit 4PPoE 90W Injector, TPE-119GI
Full Duplex Gigabit speeds
Supplies PoE, PoE+, UPoE/4PPoE (90W) power
Network a PoE device located up to 328 ft./

100m

away
Converts a non-PoE Gigabit port to a UPoE Gigabit port
About TRENDnet, Inc.
TRENDnet is a global provider of award-winning networking and surveillance solutions to small and medium-sized business and home users. Building networking solutions since 1990, TRENDnet enables users to share broadband access, multimedia content, and networked peripherals for true anywhere connectivity. TRENDnet's diverse product portfolio includes PoE, switches, Industrial, IP cameras, NVRs, fiber, Powerline, wireless, KVM, USB, and more. To learn more about TRENDnet, please visit www.trendnet.com.
SOURCE TRENDnet
Related Links
VoIP systems deliver advanced telephony and UC features - TechTarget
Posted: 28 Mar 2019 12:00 AM PDT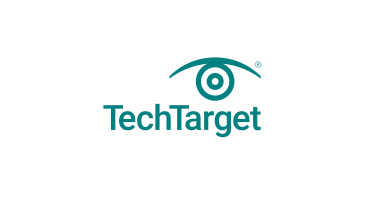 At one time, on-premises voice over IP platforms were the only option. But with the advent of cloud computing, SaaS and hybrid VoIP systems are now a viable alternative for many organizations.
The key difference between on-premises and SaaS-based VoIP platforms is where the intelligence of the phone system resides. On-premises platforms are located within the customer's corporate network. The customer oversees management of VoIP servers along with all the electricity, cooling and underlying networking that keeps users connected to the system. The intelligence of a SaaS VoIP platform, on the other hand, resides inside a service provider's network. Thus, the provider manages the infrastructure for the customer.
With a hybrid VoIP platform option, which is a mixture of on-premises and SaaS models, VoIP servers still reside inside the customer's network, yet the configuration is performed in the cloud and then pushed to the on-premises appliance. This type of architecture can benefit organizations that maintain multiple geographically dispersed branch offices.
Let's examine the specific features and capabilities of leading VoIP platforms.
8x8 X Series
VoIP architecture: SaaS
8x8 Inc. is based in San Jose, Calif., with offices in Australia, Canada, France and the U.K. The X Series SaaS VoIP platform offers four service plan options. Long distance to several countries is unlimited and is included in the monthly service plan. This platform may be cost-effective for organizations that place a large number of calls to other countries.
Notable platform features: A single cloud-based platform covers voice, collaboration and call center functionality. The company handles public switched telephone network (PSTN) access. All service plans include auto-attendant, call recording, business text messaging, team messaging and voicemail. Depending on the service plan, long distance is included with the monthly fee in either 14 or 47 countries. Other countries not included are billed monthly at a per-minute rate.
Phone hardware compatibility: The X Series supports a wide range of third-party Session Initiation Protocol (SIP)-compatible desk phones, conference phones and analog phone adaptors. These include phones from companies such as Cisco, Poly (formerly Polycom and Plantronics) and Panasonic.  
Technical support options: Web case, chat and phone access are available 24/7, as well as a self-service knowledgebase.
Alcatel-Lucent Enterprise OXO Connect
VoIP architecture: Hybrid cloud
The ALE International OXO Connect platform is targeted at SMBs. With simplified cloud management and licensing options, this VoIP system may be cost-effective for businesses with multiple branch offices or limited internet bandwidth capacity. The physical appliances are offered in small, medium and large form factors. Customers receive three years of free software upgrades and can purchase additional upgrades on an annual or multiyear contract extension.
Notable platform features: It offers simplified deployment of on-premises hardware with cloud-managed software. OXO Connect boasts multiple PSTN connectivity options, including T1/E1 primary rate interface (PRI) and various analog trunks. The product can be deployed anywhere in the world and works with the PSTN options available. Telephony services include multiple lines, voicemail, call recording, call barge, paging and hunt groups.
Phone hardware compatibility: Native support for Alcatel 8000, 8100 and 8200 series phones as well as many third-party SIP phones are supported.
Technical support options: ALE offers hardware and software support. Hardware support includes phone and web troubleshooting, advanced replacement and upgrade or migration assistance. Software support includes 24/7 online, phone and email software troubleshooting, access to configuration documentation, software updates and patches, and enterprise-grade service-level agreements. Added support for OXO Connect provides full release lifecycle support.
ALE OmniPCX
VoIP architecture: On-premises
ALE's OmniPCX combines old voice technologies with new. The platform still has native support for digital, non-VoIP phones as well as for more modern IP and SIP-based desk phones. The platform can be implemented as a stand-alone on-premises system or can be combined with ALE's Rainbow cloud service, which creates a fully integrated, single-vendor on-premises and SaaS platform.
The key difference between on-premises and SaaS-based VoIP products is where the intelligence of the phone system resides.
Notable platform features: OmniPCX offers an all-in-one enterprise voice, instant messaging and video conferencing platform. This includes features such as multiple lines, corporate directory, hunt groups, auto-attendant and add-on call center capabilities. Support for PSTN includes T1/E1, ISDN and SIP.
Phone hardware compatibility: The platform supports a wide range of digital and IP-based phones from ALE and other third-party phone vendors as well as Wi-Fi and digital enhanced cordless telecommunications (DECT) wireless handsets.
Technical support options: As with OXO Connect, ALE hardware and software support is included. Hardware support similarly covers phone and web troubleshooting, advanced replacement and upgrade and migration assistance. And Software support provides 24/7 online, phone and email software troubleshooting, access to configuration documentation, software updates and patches, and enterprise-grade, service-level agreements.
Avaya Aura
VoIP architecture: On-premises
Avaya's flagship communications platform, Aura, includes VoIP, messaging, video conferencing and top-tier contact center add-on capabilities. This on-premises VoIP platform can be tailored to fit the unique needs of any business vertical. This includes the ability to run both modern SIP endpoint systems alongside non-SIP digital phones for those organizations that wish to continue using legacy desk phones.
Notable platform features: The product offers a full-suite communications platform for calling, messaging, meetings and call center functions. Avaya Aura is broken into several platform components, including an overarching session manager for all multimedia communications management, a communications manager for voice and video setup and customizations, presence services and a border controller to manage access to the PSTN and other third-party VoIP systems.
Phone hardware compatibility: This consists of a large list of Avaya and approved and supported third-party SIP and H.323 desk phones, softphones, conference phones and video conference equipment.
Technical support options: Offerings include 24/7 access to advanced phone or web support and a guaranteed four-hour time-to-restore policy.
Cisco Business Edition 4000
VoIP architecture: Hybrid cloud
The BE4K all-in-one platform is designed for remote offices with up to 200 end users. The on-premises appliance connects to a local LAN and PSTN using various PSTN interface cards. The platform is cloud-managed for ease of administration anywhere the administrator has internet access.
Notable platform features: Integrated PSTN interface capabilities include T1/E1 PRI, basic rate interface, Foreign Exchange Station (FXS), Foreign Exchange Office (FXO) and SIP trunks. This VoIP system is fully controlled and managed in the public cloud via a web-based GUI. Features include voicemail, conference calling, automated attendant, call forwarding, call waiting, music-on-hold and soft-key programmability.
Phone hardware compatibility: It only works with Cisco 7800 and 8800 series phones. Analog phones and fax machines can be connected via FXS ports.
Technical support options: The cloud-managed services can be purchased in one-, three- and five-year prepaid options. This includes global, 24/7 online and phone access to Cisco's premier Technical Assistance Center.
Cisco Unified Communications Manager
VoIP architecture: On-premises
The on-premises CUCM platform has been around for more than two decades. This communications platform consists of several physical or virtual appliances, each of which serves a different set of functions.
The CUCM appliance handles user accounts, phone registrations and all call control functions. A separate Cisco Unity Connection server manages all voicemail and auto-attendant functions, while additional servers manage presence, instant messaging and video conferencing integrations. While the CUCM platform may be overly complicated for SMBs, larger companies can benefit from its flexibility and redundancy.
Notable platform features: On-premises deployment options include a hardware-based appliance or the ability to install as a virtual machine. Cisco offers end-to-end voice communications, including voice gateways that interconnect the CUCM to a PSTN through T1/E1 primary rate interface, ISDN, basic rate interface, FXS, FXO and SIP trunks. Features include all enterprise voice functions as well as the ability to support a contact center through the add-on Unified Contact Center Express or Unified Contact Center Enterprise platforms. By default, the CUCM platform offers instant messaging and presence capabilities as well as a voicemail system.
Phone hardware compatibility: Cisco's latest 7800 and 8800 series platforms are compatible in addition to most legacy Cisco phones such as the 7900 series. CUCM supports most third-party SIP hard phones and softphones.
Technical support options: Cisco Smart Net Total Care (SNTC) is required to receive support from the Cisco Technical Assistance Center. SNTC includes 24/7 online and phone support, and access to software updates and bug fixes.
Cisco WebEx Calling
VoIP architecture: SaaS
When Cisco's cloud calling platform first launched, it was known as Cisco Spark. Yet, after some market research and the desire to further integrate Spark functionality with Cisco's WebEx online meeting platform, Cisco Spark became WebEx Teams. The VoIP portion of WebEx Teams is simply known as WebEx Calling. Here, the user gets full calling capabilities from a desk phone -- or within the WebEx Teams apps -- as well as typical chat and video conferencing features. Add-ons include Cisco's Telepresence line of video conferencing hardware and the ability to use WebEx Meetings online meeting platform. The platform is designed for SMBs that wish to reduce administrative overhead while sticking with a well-known VoIP vendor.
Notable platform features: It includes a public cloud-controlled voice, video and instant messaging system. The WebEx Calling architecture only requires an internet connection. PSTN connectivity is provided over the internet to one of two SIP providers of the service. Like virtually all SaaS VoIP platforms, analog devices aren't supported with WebEx Calling. Its features include automated attendant, hunt groups, three-way calling, video conferencing integration and an end-user self-service portal.
Phone hardware compatibility: Only Cisco 7800 and 8800 series phones are supported.
Technical support options: The cloud-operated and managed VoIP service requires a minimum 12-month commitment. Payments for the service can be made upfront or month to month. Support includes automatic firmware updates, Active Directory and Office 365 integration, and 24/7 online and phone support.
Fuze Enterprise Voice
VoIP architecture: SaaS
Fuze Enterprise Voice is a global platform for calling, messaging, video chat, document sharing and business app collaboration. The company backs its service with a 99.99% uptime guarantee. Most users utilize the all-in-one desktop, smartphone and tablet application for all functionality -- including an integrated softphone. Thus, this platform is geared toward mobile workforces.
Notable platform features: Fuze provides much of the functionality of a traditional on-premises VoIP platform in a subscription-based cloud service model. Its global network allows for fixed-cost pricing no matter where the user is calling. Connections to the PSTN are set up as SIP connections directly from the end device to the Fuze cloud across the internet. The platform also has a contact center add-on component for smaller call centers that require basic functionality.
Phone hardware compatibility: It's largely a softphone-based platform through the proprietary Fuze desktop and mobile app, but third-party physical desk and conference phones are an option. The only supported vendors and phone types available as of this writing are Polycom and Yealink.
Technical support options: Four levels of support are included -- Core, Enhanced, Premier and Platinum. Core includes two global points of contact with 24/7 availability. Included software updates and patches are automated. Higher-level support models include access to more global points of contact, faster response times and a dedicated support manager.
Microsoft Teams
VoIP architecture: SaaS
Teams is one of the newer SaaS VoIP systems available. Microsoft replaced its Skype for Business platform with an entirely new platform built from the ground up. While the platform is comprehensive for messaging, file sharing and point-to-point voice and video, PSTN calling is still new. Although more advanced enterprise calling features may not be fully available in 2019, the company will be adding the same calling features as its competitors.
Notable platform features: Much like Fuze, the Microsoft Teams platform caters toward messaging, file sharing and video conferencing first, with add-on voice capabilities as a secondary component. Calling plans can be added to Teams that give users the ability to make and receive calls from the PSTN. Like other SaaS-based cloud services, connectivity to the Teams PSTN border controllers is done over the internet. Features include corporate directory, call forwarding, call transferring, presence and music on hold.
Phone hardware compatibility: Teams supports a wide range of third-party SIP phones. Additionally, any phone that was Skype for Business certified is also supported with the new Teams platform. This can help organizations that are migrating from Skype for Business to Teams further capitalize on their original investment.
Technical support options: The type of support depends on the user's Office 365 license plan. Support for Teams uses the same Office 365 online and web options. A separate Microsoft Teams help center section provides Teams-only administration documentation.
Mitel MiVoice Business
VoIP architecture: On-premises
Mitel's MiVoice Business VoIP platform is designed for businesses that require a stable, full-function voice and collaboration platform, but don't have a large staff to support it. MiVoice comes in multiple appliance sizes suited for SMBs.
Notable platform features: Enterprise-grade voice, messaging, presence, video conferencing and third-party app integrations are all included. The platform allows for flexible deployments in several legacy telecom or SIP trunking PSTN configurations.
Phone hardware compatibility: Like Cisco, Mitel has a wide range of proprietary desk phones, including VoIP, analog and digital; conference phones; and analog and DECT wireless phone support. Mitel also supports third-party phones that adhere to SIP standards.
Technical support options: Phone, email and web communication are available 24/7, as well as an online knowledgebase portal. Phone support zones include North America, EMEA and APAC.
Mitel MiCloud
VoIP architecture: SaaS
The Mitel VoIP platform is designed for organizations that want a system that focuses more on PSTN calling and integration with third-party applications and less on video conferencing and integrated chat and file sharing. MiCloud includes all the typical features common in SMB on-premises VoIP platforms. 
Notable platform features: The Mitel cloud-based business voice system integrates calling, email and messaging onto a single platform. Mitel also boasts excellent third-party application integration to better link the collaboration platform to the business tools organizations use every day. Voice features include unlimited local calling and long distance in North America, voicemail, call park, hunt groups, conferencing, auto-attendant and call recording.
Phone hardware compatibility: Mitel 400 and 6900 series IP phones; Polycom RealPresence Trio 8800; and SoundStation 5000, 6000 and 7000 series conference phones are supported.
Technical support options: Support includes 24/7 phone, email and web communication and an online knowledgebase portal.
NEC Univerge 3C
VoIP architecture: On-premises
Although NEC isn't the most well-known brand in the UC market in North America, the company is extremely popular with organizations that have a large presence in the Asia-Pacific region. The Univerge 3C platform offers a full suite of highly scalable and flexible UC services.  
Notable platform features: The Univerge 3C all-in-one enterprise collaboration platform combines VoIP, messaging, video conferencing and a host of other UC capabilities. Voice features include voicemail, presence, audio and video conferencing and features for remote workers. The entire software platform can run on most enterprise-grade, industry standard hardware and a Windows Server OS. Most organizations opt to run Univerge 3C as a virtual server. To connect Univerge 3C to PSTN services, NEC offers several Univerge Media Gateway options, depending on whether the organization wishes to connect to analog, digital or IP-based services. Univerge also has a multitude of add-on functionality, including various media gateways and unique hotel and hospitality features.
Phone hardware compatibility: NEC offers its own line of SIP desk phones, conference phones and wireless phones as well as proprietary desktop and mobile apps. Most SIP-capable phones will operate with the Univerge 3C platform.
Technical support options: NEC's 24/7 Technical Assistance Center can be contacted by phone or through the web. A knowledgebase portal offers self-service configuration and troubleshooting assistance.
RingCentral Office
 VoIP architecture: SaaS
RingCentral became popular by serving small business owners that needed a business PBX, but didn't want the hassle of managing it. RingCentral has since moved into the midsize enterprise VoIP market as well with its cloud-based Office platform. This includes an all-in-one phone, meeting and messaging platform. Licensing is monthly or annually at a discounted rate.
Notable platform features: Most features found in on-premises platforms are also available in the RingCentral Office cloud service, including call forwarding, call parking, voicemail-to-email, intercom and hunt groups. Like other SaaS products, Office offers a desktop and mobile app. The platform is available in 42 countries, making it flexible for global travelers.
Phone hardware compatibility: RingCentral doesn't manufacture its own phones, but it does sell recommended third-party phone models from Cisco, Poly and Yealink. The RingCentral website also lists several additional supported manufactures of desk phones, conference phones and intercom and paging systems.
Technical support options: RingCentral guarantees 99.999% uptime for its Office service. The company offers 24/7 online or phone support, a knowledgebase and user forum.
Unify Circuit
VoIP architecture: SaaS
The Unify Circuit platform is designed to change how organizations communicate and collaborate. This means less phone time and more messaging, file sharing and video communication. While PSTN calling is available, it's not what sets this SaaS product apart from the others. Calling is available, and the platform does offer most standard office desk and conference phone features. However, the main reason why businesses choose Unify Circuit is for the slick messaging and file sharing collaboration app.
Notable platform features: Unify provides messaging, video conferencing, file sharing and VoIP services, including voicemail, conference calling, hunt groups, auto-attendant, and a desktop and mobile application with softphone capabilities.
Phone hardware compatibility: Circuit customers will likely opt to use the integrated softphone features available in the Circuit desktop and mobile app. Circuit uses proprietary Telephony Connectors to link to a separate, on-premises VoIP PBX or phones using SIP or to add SIP-capable phones. Unify doesn't sell its own desk or conference phone hardware.
Technical support options: Unify offers a 24/7 help desk, knowledgebase and FAQs.