---
Everything you need to know about WhatsApp Messenger - Digital Trends
Posted: 29 May 2019 12:15 PM PDT
When you're looking for an alternative to your smartphone's native calling and texting apps — one that has a few more elegant features as opposed to bare-bones utility — WhatsApp Messenger may be what you seek. As a free, multi-function messaging and VoIP app owned by Facebook, WhatsApp is one of the most popular call and chat apps available and is featured among Digital Trends' top chat clients and best messaging apps. WhatsApp combines ease of use with sought-after services like end-to-end encryption, free internet-based international calling, cross-platform compatibility, wide global reach, and even a desktop version.
Free international calls
WhatsApp uses your phone's cellular or Wi-Fi connection to facilitate messaging and voice calling to nearly anyone on the planet, alone or in a group, and is especially nice for families and small collaborative workgroups. The app lets you make calls, and send and receive messages, documents, photos, and videos. WhatsApp is completely free — no fees or subscriptions — because it uses your phone's 4G, 3G, 2G, EDGE, or Wi-Fi connection instead of your cell plan's voice minutes or text plan, and if you're connected via Wi-Fi, it won't eat into your data plan, either. Its popularity is sustained by its support for worldwide free calling, even if the people chatting are not in the same country.
Easy chatting and calling over most platforms
WhatsApp is platform agnostic. You do not need to own the same brand of phone as your call recipient or be on a specific platform — the app works with iPhone, Android, and Windows phones, and Mac or Windows desktop or laptop computers, which you can use to send and receive messages, but not make calls. Like any other SMS messenger, you can initiate a conversation with an individual or a group and video chat with up to four people. The iOS version also has in-app support for video playback from both Instagram and Facebook. You can also share your location, broadcast your status to your contacts, share contacts, set customized wallpapers and notification alerts, email chat history, use the camera to shoot photos and videos from within the app, and simultaneously broadcast messages to multiple contacts. You are always logged in so you never miss messages, but even if you miss notifications while your phone is off, the app saves recent messages for when you re-open the app.
Like iMessage for the iPhone, WhatsApp has a simple interface that showcases your chats in text bubbles complete with a timestamp and notifies you when your recipient has viewed your text.
WhatsApp can identify people in your contact list who currently use the app, so you never have to add them manually. You can also invite people who don't have WhatsApp or connect with other users you know but who aren't in your contact list. WhatsApp lets you create work, friend, or family groups to communicate with up to 256 participants. The app lets you change your background and send your GPS location to an interactive map. You can type in a status message that will last up to 24 hours or until you change it. You can block contacts from within the app or send a friend's information to another user within the app.
The app has a search function that lets you search by keyword, group, contact name, or phone number. You can also search for keywords in a conversation. WhatsApp is interoperable with Google so that you can save a copy of your message history to Google Drive or, if you are not on Google, to your phone's memory. Should you lose critical messages, you can re-download and re-install the app to find your lost messages.
Security
WhatsApp has a number of advanced security features. It has end-to-end encryption, just like Apple's iMessage and Signal. All messages flowing through the platform are secured so that only the sender and the recipient can view them. WhatsApp couldn't read your message even if it wanted to. The app doesn't store your personal information, and only people you approve as contacts can message you. As with an increasing number of internet services like Google and Facebook, WhatsApp uses two-factor authentication, which has you type in a second passcode sent to your phone via text message to access your account. Group messages can conflict with some privacy settings, however, in that if you have blocked someone, they can still appear in a group message that you can see.
Global reach vs. the competition
Despite its considerable virtues, WhatsApp isn't the only game in town. Among the app's competitors are Line, imo, Kakao Talk, WeChat, Kik, and Viber Messenger. WhatsApp generally takes a broad approach to reach as many people as possible around the world. According to a Market Intelligence Insights report, WhatsApp is gaining in popularity compared with its competitors, even edging out its own Facebook sibling, Messenger. WhatsApp Messenger is now the leading mobile messaging app in 112 countries while Messenger is the leading app in 57 countries. The app dominates in India, Germany, Russia, and the U.K. and serves over 1 billion people worldwide.
A recent forecast by eMarketer predicts that 52% of the U.S. Hispanic population will be using WhatsApp by the end of 2019, and calculates that the platform's Hispanic user base has expanded to 32 million over the last few years, driven by its financial advantages and broad acceptance in Latin America. eMarketer predicts that growth within this population will continue until 2023, when 47 million U.S. Hispanics or 70.7% of that population, will be on the WhatsApp platform.
Web version
WhatsApp Web is a desktop version of the mobile app that operates within standard Mac or Windows browsers (except Internet Explorer). But it doesn't offer all the services available in the mobile app. Everything you do on the web will sync and show up on the iPhone or Android app, so all of your chats get synced, but the web version offers no calling features. A business version lets companies access WhatsApp to interact with customers.
Downsides of WhatsApp
WhatsApp doesn't have many downsides from the user perspective, but there are a couple. First, you can only communicate with people who have the app, so it may take a bit of cajoling to get friends and family to download and learn another app, especially when they may feel like they can just text you right now without it. Despite calls being free, it's also still possible to rack up data charges, so users should proceed with caution. Also, with WhatsApp, you cannot call 911 or other emergency services.
Editors' Recommendations
iPhone XS Tip: How To Record Phone Calls Using 4 Different Techniques - International Business Times
Posted: 27 May 2019 02:30 AM PDT
The Apple iPhone XS doesn't have a dedicated call recorder app for its owners to use. However, iPhone XS users have many options to record their phone calls through third-party means. Here's how to capture calls on your iPhone XS.
Let A Third Party Record It
If there's no app available on the device, owners can use the call merge feature and add a friend who can record it for them instead. During the call, iPhone XS owners can add another phone number which would be merged into the call. This move should be done first before the other end picks up. It works better if it's the outgoing call.
For incoming calls, you can ask the other end to hold the call first or inform them about the third party to record the call. The other end won't know if the link was made while they're put on hold.
Apps such as Rev Call Recording and TapeACall are good services if you want to record your calls.
With Mac Computers
If a Mac computer is available, the QuickTime app can record phonecalls and FaceTime calls for its user. However, the iPhone XS must put the call on loudspeakers as it cannot record the messages done through headphones and other earpieces.
Once you're ready, go to the QuickTime menu bar on your Mac, and choose the File option to find the New Audio Recording button. Once the recording starts, you'll have to set the microphone input to Internal Microphone. Lastly, the call recording must be done in a quiet place to ensure the recording's clear quality.
Google Voice
Another way is adding Google Voice to your iPhone XS. The app can record calls for you through its Hamburger menus and look into its Settings options for the Calls button. Under this button, the Incoming call options will have what you need for the call recording.
Once the caller contacts your Google Voice and your call is done with VoIP, holding down 4 will allow the app to start recording. However, Google has programmed this service to audibly notify both parties with a voice message about the record. This way is not the most subtle as Google protects its interests through this message to avoid any lawsuits.
Manual Voice Recording
If an actual voice recorder is available, that'll also work. Voice recording devices that cost around $20 to $60 would do. Similar to the Mac computer option, keep the phone on loudspeaker if the recorder doesn't support earpiece recording
Avaya Leverages Google Cloud to Provide a Wider Range of Global Organizations with Flexible, Scalable Communications and Collaboration Solutions at Cloud Speed - Finger Lakes Times
Posted: 30 May 2019 05:01 AM PDT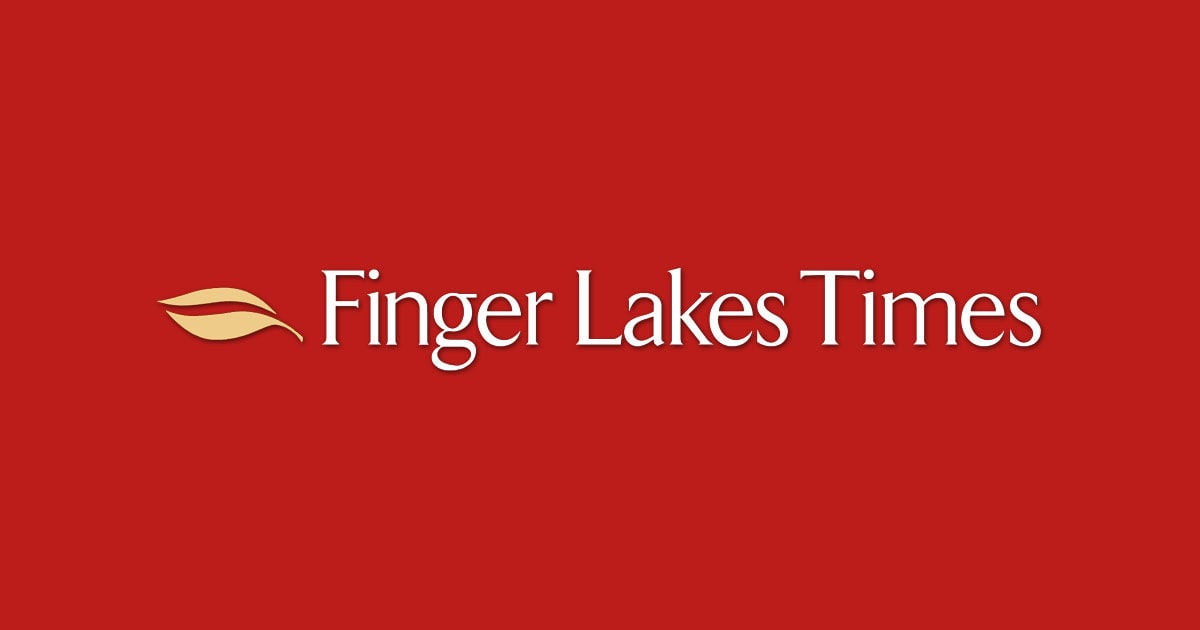 MEXICO CITY--(BUSINESS WIRE)--May 30, 2019--
Avaya ENGAGE®Latin America 2019 – Avaya Holdings Corp. (NYSE: AVYA) today introduced its new cloud-native, Unified Communications-as-a-Service solution running on Google Cloud Platform to help customers of all sizes, including small-to-medium businesses (SMB), more fully leverage the flexibility, efficiency and scalability of cloud.
Initially available in 24 markets globally, this new offer enables Avaya partners to more effectively transition SMBs to cloud-based communications. Powered by Avaya IX provides a customizable, just-in-time cloud communications infrastructure that allows partners to achieve significant cost-reduction with the capability to provision services for their customers at cloud speed. Building on its strategic integration with Google Cloud, this is the deployment platform for Powered by Avaya IX, providing cost benefits through this highly resilient and scalable solution. Avaya has also adopted Kubernetes to empower Avaya solutions with microservices and containerization, taking a true cloud foundation design approach in their solution offerings. This advances multiple cloud deployment options for businesses, delivering the benefits of cloud solutions while avoiding the one-size-fits-all limitation offered by other providers.
"Powered by Avaya IX now gives SMBs an attractive cloud communications option with many of the capabilities, features and benefits previously associated with larger enterprise offerings," said Chris McGugan, Avaya Senior Vice President, Solutions & Technology. "This new offer is branded by our partners and accelerates the opportunities for the global network of Avaya authorized partners to expand the market with a robust, secure and reliable communications platform. Partners can leverage Avaya's popular communication offer deployed on Google Cloud, without the need to invest in and support their own infrastructure, providing an attractive option over competing cloud offers."
"Avaya has produced a strong set of cloud offerings for their communications products," said Ken Dulaney, Vice President & Research Fellow, Aragon Research. "These offerings can be delivered by its global partner network in a cloud platform meeting the needs of organizations of all shapes and sizes. Avaya is delivering this platform as part of its ongoing collaboration with Google Cloud and its containerization technology meeting the pressing functionality, cost reduction and security needs of its clients."
Olitel is an IT systems integrator based in Brazil and a key partner for Avaya in Latin America. "Avaya's approach to cloud communications deployment options and containerization helps further extend our competitive edge in the market," said Mario Mendez, CEO, Olitel. "By providing just-in-time infrastructure, we minimize our costs while allowing us to offer the benefits of a complete cloud Unified Communications solution to our customers. The new architecture also allows us to cost-effectively reach the smallest businesses and scale from there, making any size organizations an opportunity for us."
Avaya currently has approximately 3.7 million cloud seats between its public and private offerings and continues to experience significant growth in new cloud customers. The company is showcasing its full portfolio of communications and collaboration solutions at the Avaya ENGAGE Latin America event on May 30, 2019, at the Banamex Convention Center in Mexico City. Avaya ENGAGE Latin America is the main event for the future of communications experience and the impact it has on digital transformation, and includes general sessions, keynotes, inspiring and informative speakers and content experts to drive and improve your digital transformation journey. It is the perfect place to connect, communicate and collaborate. To learn more about Avaya ENGAGE Latin America visit, https://news.avaya.com/en-avaya-engage-cdmx-2019/.
Additional Resources
About Avaya
Businesses are built on the experiences they provide, and every day millions of those experiences are built by Avaya (NYSE: AVYA). For over one hundred years, we've enabled organizations around the globe to win – by creating intelligent communications experiences for customers and employees. Avaya builds open, converged and innovative solutions to enhance and simplify communications and collaboration – in the cloud, on-premise or a hybrid of both. To grow your business, we're committed to innovation, partnership, and a relentless focus on what's next. We're the technology company you trust to help you deliver Experiences that Matter. Visit us at www.avaya.com.
Cautionary Note Regarding Forward-Looking Statements
This document contains certain "forward-looking statements." All statements other than statements of historical fact are "forward-looking" statements for purposes of the U.S. federal and state securities laws. These statements may be identified by the use of forward looking terminology such as "anticipate," "believe," "continue," "could," "estimate," "expect," "intend," "may," "might," "our vision," "plan," "potential," "preliminary," "predict," "should," "will," or "would" or the negative thereof or other variations thereof or comparable terminology and include, but are not limited to expected feature releases and statements about future products, expected cash savings and statements about growth, exchange listing and improved operational metrics. The Company has based these forward-looking statements on its current expectations, assumptions, estimates and projections. While the Company believes these expectations, assumptions, estimates and projections are reasonable, such forward-looking statements are only predictions and involve known and unknown risks and uncertainties, many of which are beyond its control. The factors are discussed in the Company's Registration Statement on Form 10 filed with the Securities and Exchange Commission, may cause its actual results, performance or achievements to differ materially from any future results, performance or achievements expressed or implied by these forward-looking statements. For a further list and description of such risks and uncertainties, please refer to the Company's filings with the SEC that are available at www.sec.gov. The Company cautions you that the list of important factors included in the Company's SEC filings may not contain all of the material factors that are important to you. In addition, considering these risks and uncertainties, the matters referred to in the forward-looking statements contained in this report may not in fact occur. The Company undertakes no obligation to publicly update or revise any forward-looking statement as a result of new information, future events or otherwise, except as otherwise required by law.
Source: Avaya Newsroom
View source version on businesswire.com:https://www.businesswire.com/news/home/20190530005057/en/
CONTACT: For Media Inquiries:
Alex Alias
KEYWORD: MEXICO NORTH AMERICA CENTRAL AMERICA
INDUSTRY KEYWORD: TECHNOLOGY HARDWARE INTERNET SOFTWARE AUDIO/VIDEO TELECOMMUNICATIONS MOBILE/WIRELESS VOIP
SOURCE: Avaya Holdings Corp.
Copyright Business Wire 2019.
PUB: 05/30/2019 08:00 AM/DISC: 05/30/2019 08:01 AM
http://www.businesswire.com/news/home/20190530005057/en
World Wide Mobile VoIP Market Map Analysis,Opportunities,Innovations With Economic Conditions By 2028 - Heavy Industry Market
Posted: 28 May 2019 10:19 PM PDT
The research report on "Mobile VoIP market  " serves in-depth analysis on latest and upcoming market scenario of Mobile VoIP in the appraisal period, 2019-2028. The report survey Mobile VoIP market growth past, sales channel, players profiled in Mobile VoIP industry, product type and application market share and Mobile VoIP regional scope in deep. The Mobile VoIP report also provides key drivers and constraining factors impact the Mobile VoIP market growth, variations in industry trends or threats/challenges faced by Mobile VoIP market players in forecast years 2019-2028.
In the first part the report contains Mobile VoIP market outlook introduce objectives of Mobile VoIP research, explaination and stipulation. This is pursuing by a insight part on Mobile VoIP industry scope and size calculations, which consists of respective region-wise Mobile VoIP production rate and the previous years CAGR growth. This extensive survey gives Mobile VoIP market consumption ratio and efficiency of Mobile VoIP business. Additionally, the Mobile VoIP report add up segments of market, an analysis of industry chain structure, worldwide and regional Mobile VoIP market size and cost structure analysis.
Request For Sample Report Before Buying (Use Corporate eMail ID to Get Higher Priority): https://marketresearch.biz/report/mobile-voip-market/request-sample
Pricing Details For Mobile VoIP Market Report: (Limited Period Offer) Single User- $3,995 Multiple User- $6,600 | Corporate Users- $8,200
To Purchase This Premium Report Click Here: https://marketresearch.biz/purchase-report/?report_id=3119
How do Single user, multiple user, and corporate licenses differ from each other?
Single user, multiple user, and corporate licenses are differentiated on the basis of the number of users permitted to use the ordered reports. For a single user license, the distribution of a report copy will be restricted to only one user. Understood by its term, a multiple user license will be restricted to more than one user, typically five users only. Corporate license holders, on the other hand, will be able to distribute a report copy across their organization. 
Competition Landscape of Global Mobile VoIP Market:
The second section consist of competitive study of Mobile VoIP market and leading market players performing in a market. Further, the report sum up the Mobile VoIP information about key companies operating in Mobile VoIP market. The data is in the form of company detailing, Mobile VoIP product summary and specification, key financials description such as (every year revenue, production and Mobile VoIP sales figure), SWOT and PESTEL study of the Mobile VoIP companies, business strategic outlook and their advance development. Mobile VoIP report most important part gives present market status of leading Mobile VoIP companies.
Global Mobile VoIP Market Manufacturers: Mircosoft Corporation (Skype Inc), Ring Central, Vonage Holdings Corporation, Phone.com Inc, Microsoft Corporation, Facebook Inc, Vyke Communications PLC, Kakao Corporation, Fring, Google LLC
Global Mobile VoIP Market Segmentation:
Segmentation on the basis of service type: International VoIP, Domestic VoIP. Segmentation on the basis of pricing model: Freemium model, Premium model, Enterprise model. Segmentation on the basis of end user: Home consumer, Enterprise, Small and Medium Enterprise, Large Enterprise
Inquire for Further Detailed Information About Mobile VoIP  Report Before Buying (Use Corporate email ID to Get Higher Priority): https://marketresearch.biz/report/mobile-voip-market/#inquiry
Main sections of the report gives share of Mobile VoIP market and revenue correlation depend on Mobile VoIP segmentation and forecast Mobile VoIP market estimations up to 2026. The report offered detailed study based on segmentation
The following section of the report scrutinize Mobile VoIP market across leading regions (considering the regions  Latin America, Mexico, China, Japan, Germany, USA, South East Asia, Russia, Europe, India and so on). Essentail points covered in report like region-wise Mobile VoIP production capability and value, consumption ratio, import-export detail, growth ratio from 2019 to 2028.
Toc Of report gives the overall structure of Mobile VoIP report:
Chapter 1: Mobile VoIP Market synopsis (major points includes objective analysis, definition, size and Mobile VoIP growth ratio evaluation from 2019-2028, Mobile VoIP market consumption ratio, Mobile VoIP market segmentation and leading regions).
Chapter 2: Mobile VoIP Market Dynamics (Analysis of Mobile VoIP market driving factors, Mobile VoIP industry rising countries, limiting factors, opportunities, Mobile VoIP industry data, agreements and policies by regions).
Chapter 3: Industry Chain Study (suppliers and Mobile VoIP buyers detailing, manufacturer's profile, Mobile VoIP production process and price analysis, Mobile VoIP labor cost, channel study).
Chapter 4, 5 and 6 explains Mobile VoIP market value (US$), production, cost and gross margin, Mobile VoIP growth ratio and revenue share.
Chapter 7 and 8 describes Mobile VoIP consumption, production, export-import study by regions, Mobile VoIP market situation and SWOT study by regions.
Chapter 9: Mobile VoIP industry Competitive Landscape comprises product detailing, Companies profile, revenue value (US$), price, gross margin.
Chapter 10: Mobile VoIP market survey and forecast estimations by various segments and geological regions from (2019-2028).
Chapter 11: Mobile VoIP market revenue and volume forecast (2019-2028).
The Mobile VoIP report last chapter list up various acronym, data collection sources (primary and secondary sources), database archives and Mobile VoIP presumption made, new project practicability analysis, research finding and conclusion.
Mail Us For More Information Regarding This Report Before Purchasing @ inquiry@marketresearch.biz
Contact Our Expert:
Mr. Benni Johnson
MarketResearch.Biz (Powered By Prudour Pvt. Ltd.)
420 Lexington Avenue, Suite 300
New York City, NY 10170,
United States
Tel: +1-347-826-1876 
Website: https://marketresearch.biz