TIBA Parking Introduces the "Engaged Parking Experience" New Product Suite, Transforming and Modernizing Off-Street Parking Operations - Finger Lakes Times
---
TIBA Parking Introduces the "Engaged Parking Experience" New Product Suite, Transforming and Modernizing Off-Street Parking Operations - Finger Lakes Times
Posted: 03 Jun 2019 12:45 PM PDT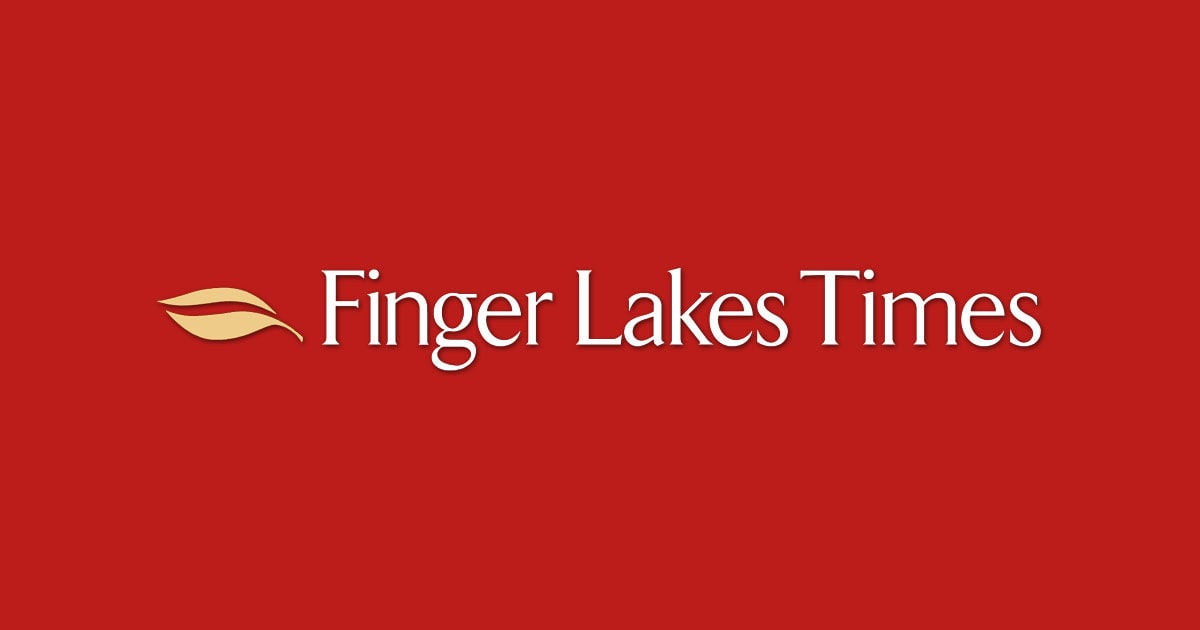 COLUMBUS, Ohio--(BUSINESS WIRE)--Jun 3, 2019--
In response to parking operators' and owners' demands to modernize their operations, increase revenue and profitability, and a global shift towards increased security initiatives, TIBA is launching its new "Engaged Parking Experience" product suite and will display it at the IPMI Conference & Expo. The new product suite includes new lane and payment equipment, cloud solutions for PARCS management, a new mobile-based platform for digital operators, and a cross-brand parking intelligence service. The suite allows operators to reduce overall operational costs, increase efficiency, simplify installation and serviceability, and increase security of systems.
TIBA's new X60 hardware family, to be unveiled at IPMI, is a key part of the Engaged Parking Experience. Designed around a completely new, modern parking-specific processor, the new hardware is highly secure, exceptionally fast, flexible, and includes the largest transaction storage volume. The X60 uses native TCP/IP communication, but can also support Rs485 protocol allowing a complete mix-and-match solution between TIBA's current hardware line and the new hardware family, protecting TIBA's customers' investment in lane equipment. The extra-large touch screen allows a more sophisticated user interaction with dynamic rate displays, multiple payment options and a personalized experience. The X60 also provides a ticketless, frictionless experience but has the capacity to hold the largest ticket roll in the industry. A built-in pin-hole camera and VoIP intercom complete the engaged experience.
TIBA's PARCS management software can be operated both in the cloud as well as installed in a traditional on-premise server. TIBA is also adding a new SPARK layer, on top of the SmartPark management software, allowing operators to centrally manage all their devices from the cloud and receive prioritized alerts to a central control room. The wealth of capabilities that was built by TIBA in its 30 years of experience in parking is maintained in the new products, but is now available for both the on-premise implementation and in a cloud environment.
TIBA will also be launching ParkBlue, a mobile based digital operator platform that allows owners and operators to launch mobile parking services to monthly parkers and transient drivers. ParkBlue features a complete mobile app for both iOS and Android that allows drivers to register to the digital parking service, insert their payment details, and locate, select and navigate to their preferred parking facility. Using the app and the mobile phone Bluetooth functionality, drivers can enter and exit facilities, and pay through the app. Behind the scenes, a complete digital PARCS back-end cloud platform manages the IoT Bluetooth devices that can be installed on any gate, regardless of the PARCS technology in the facility. The cloud platform also manages prices, provides parking analytics and intelligence, and manages registered drivers and payments.
The complete Engaged Parking Experience includes TIBA's Parking Intelligence (PI) Cloud Service. Designed specifically for parking, this advanced module automatically aggregates data from multiple PARCS facilities and presents actionable analysis to facility managers. Using intuitive visualization of both real-time and historical data, for occupancy, revenue, and drivers' behavior, PI can identify trends and inefficiencies in parking operations.
"As parking operators and drivers enter the new age of cloud computing and connected cars, they expect new systems to fulfill new requirements without having to massively replace the existing install base. TIBA has taken this into consideration and provides, inherently, a mix-and-match solution where equipment from different generations, along with Parking Intelligence, enables operators to go digital. This allows our operators to safely transition to the newest generation and benefit from the new engaged parking experience," said Moshe David, CEO of TIBA. "We want our customers to have it all, at a decent price, with a personal touch, and without losing the 30+ years of experience and know-how we have put into our systems."
"We are excited for the opportunity to expose TIBA's new technology to our customers," said Chris Archer, CEO of Associated Time & Parking Controls. "As a Value-Added Reseller, we have been asked by our customers to provide cross-platform solutions that allow operators to engage their drivers, use business intelligence to improve their experience and ultimately increase revenues and profitability. Only TIBA has the right set of tools to support these initiatives today and in the future!"
About TIBA Parking Systems: For 30 years, TIBA has provided innovative solutions for the parking market, resulting in reliable, user-friendly products that lower the price of initial acquisition and the cost of ongoing maintenance. TIBA has successfully implemented this through a focus on software development, while continuing to enhance and support its reliable hardware platforms. This allows owners to keep the capital investment down while still enjoying the latest software functionality. With extensive global experience, TIBA's robust, scalable architecture enables parking operators to keep pace with the latest trends in centralized operations, automated smart facilities, web reservations and mobile payments. TIBA's flexible software grants parking operators to be IoT-connected and leverage big data to increase revenue. TIBA's agile integrations with third party systems empower parking operators to be an integral part of the growing Smart Cities ecosystem.
TIBA serves parking operators and owners globally, across diverse industries such as hotels & hospitality, airports, universities, shopping centers, hospitals & medical centers, and local, state & federal governments. For more information about TIBA Parking Systems, visit www.tibaparking.com.
View source version on businesswire.com:https://www.businesswire.com/news/home/20190603005781/en/
CONTACT: Sarah Kahler | Marketing Manager
KEYWORD: UNITED STATES NORTH AMERICA OHIO
INDUSTRY KEYWORD: BUILDING SYSTEMS TECHNOLOGY DATA MANAGEMENT HARDWARE SOFTWARE AUDIO/VIDEO TRANSPORT OTHER TRANSPORT TRAVEL LODGING MOBILE/WIRELESS VOIP CONSTRUCTION & PROPERTY COMMERCIAL BUILDING & REAL ESTATE
SOURCE: TIBA Parking Systems
Copyright Business Wire 2019.
PUB: 06/03/2019 03:45 PM/DISC: 06/03/2019 03:45 PM
http://www.businesswire.com/news/home/20190603005781/en
Newswire & Press Release / NEC Introduces A More Accurate, Low-cost 39 GHz Beamforming Transceiver for 5G Communications - Telecom / Wireless / VoIP / IPTV - NEC Corporation - Newswire Today
Posted: 02 Jun 2019 07:03 PM PDT
The advantages to be gained include better quality communications as well as cost-effective scalability.
A team of more than 20 researchers at Tokyo Institute of Technology (Tokyo Tech) and NEC Corporation has successfully demonstrated a 39 GHz transceiver that could be used in the next wave of 5G wireless equipment, including base stations, smartphones, tablets and Internet-of-Things (IoT) applications.
Although research groups, including the current team, have until now largely focused on developing 28 GHz systems, 39 GHz will be another important frequency band for realizing 5G in many parts of the world.
The new transceiver is based on a 64-element (4 × 16) phased-array1 design. Its built-in gain phase calibration means that it can improve beamforming2 accuracy, and thereby reduce undesired radiation and boost signal strength.
Fabricated in a standard 65-nanometer CMOS3 process, the transceiver's low-cost silicon-based components make it ideal for mass production a key consideration for accelerated deployment of 5G technologies.
The researchers showed that the built-in calibration has a very low root-mean-square (RMS) phase error of 0.08°. This figure is an order of magnitude lower than previous comparable results. While transceivers developed to date typically suffer from high gain variation of more than 1 dB, the new model has a maximum gain variation of just 0.04 dB over the full 360° tuning range.
"We were surprised to achieve such a low gain variation when actually using the calibration based on our local-oscillator (LO) phase-shifting approach," says project leader, Kenichi Okada of Tokyo Tech.
In addition, the transceiver has a maximum equivalent isotropic radiated power (EIRP)4 of 53 dBm. This is an impressive indication of the output power of the 64 antennas, the researchers say, particularly for low-cost CMOS implementation.
Indoor testing (under anechoic chamber conditions5), which involved a one-meter, over-the-air measurement, demonstrated that the transceiver supports wireless transmission of a 400 MHz signal with 64QAM.
"By increasing the array scale, we can achieve greater communication distance," Okada says. "The challenge will be to develop the transceiver for use in smartphones and base stations for 5G and beyond."
This work is being presented at the 2019 IEEE Radio Frequency Integrated Circuits Symposium (RFIC) in Boston, Massachusetts, US, as part of the morning session (Session RTu2E) to be held on 4 June 2019. The paper of this work "A 39GHz 64-Element Phased-Array CMOS Transceiver with Built-in Calibration" by Yun Wang et al., received the best student paper award.
Technical terms
• phased-array: Referring to an electrically steerable array of antennas.
• beamforming: A powerful signal processing technique used to control antenna patterns.
• CMOS: Complementary metal oxide semiconductor, the main processing method for creating integrated circuits.
• Equivalent isotropic radiated power (EIRP): A measure of the signal strength or output power of an antenna in decibels per meter (dBm).
• anechoic chamber conditions: A non-reflective environment that is designed to be free from echoes.
References
1. Authors:Yun Wang1, Rui Wu1, Jian Pang1, Dongwon You1, Ashbir Aviat Fadila1, Rattanan Saengchan1, Xi Fu1, Daiki Matsumoto1, Takeshi Nakamura1, Ryo Kubozoe1, Masaru Kawabuchi1, Bangan Liu1, Haosheng Zhang1, Junjun Qiu1, Hanli Liu1, Wei Deng1, Naoki Oshima2, Keiichi Motoi2, Shinichi Hori2, Kazuaki Kunihiro2, Tomoya Kaneko2, Atsushi Shirane1, Kenichi Okada1, • Affiliations:1 Department of Physical Electronics, Tokyo Institute of Technology
2. NEC Corporation Session:Session RTu2E Session title:A 39GHz 64-Element Phased-Array CMOS Transceiver with Built-in Calibration Conference:IEEE Radio Frequency Integrated Circuits Symposium
*Corresponding author's email: okada[.]ee.e.titech.ac.jp
About Tokyo Institute of Technology
Tokyo Tech (titech.ac.jp) stands at the forefront of research and higher education as the leading university for science and technology in Japan. Tokyo Tech researchers excel in fields ranging from materials science to biology, computer science, and physics. Founded in 1881, Tokyo Tech hosts over 10,000 undergraduate and graduate students per year, who develop into scientific leaders and some of the most sought-after engineers in industry. Embodying the Japanese philosophy of "monotsukuri," meaning "technical ingenuity and innovation," the Tokyo Tech community strives to contribute to society through high-impact research.
About NEC Corporation
NEC Corporation (nec.com) is a leader in the integration of IT and network technologies that benefit businesses and people around the world. The NEC Group globally provides "Solutions for Society" that promote the safety, security, efficiency and equality of society. Under the company's corporate message of "Orchestrating a brighter world," NEC aims to help solve a wide range of challenging issues and to create new social value for the changing world of tomorrow.
NEC is a registered trademark of NEC Corporation. All Rights Reserved. Other product or service marks mentioned herein are the trademarks of their respective owners. ©2019 NEC Corporation.