---
OpenPhone gives you a separate business line for $10 per month - The Verge
Posted: 03 Aug 2019 06:00 AM PDT
If you're a creative or other freelancer work, at some point you may start thinking twice about giving out your personal phone number to your clients or business contacts. Besides the possible privacy issues, do you really want your business connections to be able to call you at any hour of the day or night — and on the same number you give your family and friends? A new service called OpenPhone says it can solve that problem by providing cloud-based business numbers for $10 per month.
There are, of course, several cloud-based services that provide secondary phone numbers which can be used alongside your primary carrier-based number. To begin with, there is Google Voice, probably the best-known such service, which gives you a phone number that is associated your Google account. Voice has been available from Google since 2009 (when the original service, GrandCentral, was acquired), and is still free; however, it hasn't undergone a whole lot of updating since. Other services, such as Hushed and Burner, also provide separate phone numbers for reasonably low fees; they market themselves as alternatives for users who want temporary, easily deleted numbers.
OpenPhone, on the other hand, is pushing itself as a resource for independent workers or small businesses that want to separate their business and personal calls and texts. It distinguishes itself from Google Voice by touting its customer support, the availability of toll-free numbers, and the ability to have more than one number per phone. It is currently only available in the US and Canada.
How to register for OpenPhone
You can sign up either on the web or on your phone (if you choose to download the Android or iOS app first); I signed up on the web.
To begin with, you get to choose a phone number. You can select any US or Canada area code; be aware that some codes will offer more choices than others. You can also, if you want, choose a toll-free number, or even try to find a number with a word embedded in it — I was able to find a number that had "0GYM" as its last four characters.
Once you've chosen a phone number, you create an account, and verify it with your phone's carrier number (you can't use another VoIP number, such as Google Voice). You then have the option of providing your company name, number of employees and which industry you're in. (If you're just registering as an individual, you can skip this step.)
OpenPhone offers a seven-day free trial, although you do have to provide your credit card data in order to sign up. After the trial, OpenPhone costs $10 per month for an Individual account. A Team account, which costs $15 a month, adds a dedicated account manager and priority support.
And then, if you haven't already, you download the app to your phone, and you're ready to go.
A nicely simple UI
The interface is almost Spartan in its simplicity. The home page lists your recently-used contacts. If the person you want to contact isn't there, you can swipe left to tap in the phone number, or swipe right for the features list, which includes access to your contact list.
OpenPhone has its own contact list, which you can sync with your phone's. Once you've chosen the person you want to contact, you simply use the field at the bottom of the screen to send a text or the phone icon on the upper right to make a call. Records of phone calls and text messages for each contact are all on the same screen, making it simple to see all your previous conversations. You can also (via a menu) copy the number, block it or delete the conversation.
The apps has several nice options. One is the ability to set business hours; calls that come outside of your set hours will go straight to voicemail, and you can record a separate voicemail for those hours (such as "Our office is currently closed, but leave a message, and someone will call you back in the morning"). You can also forward calls to another number if, for example, you are going on vacation and want someone else to get the calls. A "Do Not Disturb" feature lets you temporarily mute calls.
You can have as many as five phone numbers associated with your carrier number (Google Voice only allows one). It's very easy to request another number straight from the features menu, but be aware that you'll pay $9.99 for each additional number.
I tried out OpenPhone and found that service worked perfectly well. In fact, the quality of the voice calls, using an internet connection, was better on my end than my usual Google Voice calls.
Can still be glitchy
Anyone trying out this service should be aware that it is still very new, and this shows. To begin with, the feature set is still a bit tentative. One example: OpenPhone boasts that it lets you you can link your OpenPhone number to your phone carrier rather than Wi-Fi or your data plan. However, there are still so many restrictions attached to this method that it's not really viable: you can't make outgoing calls, you can't attach more than one number to your carrier number, and it's only available for iOS phones.
In addition, there were a few coding glitches that popped up here and there. After my couple of calls, the names of the two contacts I had recently contacted were garbled together on the main page. Once I closed and opened the app, that resolved itself; still, something like that is a sign of an app still in development.
There are other cloud-based business solutions out there with more features, but they tend to charge $30 / month per user or more. For freelancers and startups, OpenPhone could be a good way to provide yourself with a separate business line. Just be aware that, since it's a startup, there could be an occasional hiccup along the way.
Vox Media has affiliate partnerships. These do not influence editorial content, though Vox Media may earn commissions for products purchased via affiliate links. For more information, see our ethics policy.
What are the key benefits of enterprise VoIP phone systems? - Born2Invest
Posted: 11 Jul 2019 12:00 AM PDT
Voice over Internet Protocol (VoIP) systems are growing in popularity as internet connectivity speeds steadily increase and high-speed internet access becomes more widely available. VoIP has been in use for years, with many people using simple individual programs on a regular basis. Now, businesses are also getting in on the benefits of using enterprise VoIP systems.
How enterprise VoIP works
Enterprise VoIP systems are just the same as residential software or apps, with the major difference being the scale of the product. Enterprise VoIP users tend to have more needs than individual users, so plans for an enterprise will have more features and additional flexibility options, including multiple numbers and system centralization.
VoIP enterprise systems aren't just for large businesses. Many small and medium businesses can also benefit from them, as long as they get a plan that suits their company size. With flexibility in plans, it's simple enough for companies of all sizes to get a VoIP plan that suits their needs without going overboard or falling short.
A few major benefits can be observed from VoIP use in enterprises. These include:
Free VoIP to VoIP calling
Many businesses are taking advantage of free calls between VoIP numbers. If the call is fully VoIP without analog phone line involvement, you don't pay for it directly. This is true whether you're communicating with other businesses, customers, or leads in any part of the world.
For a larger enterprise, especially with multiple locations or remote teams, the cost savings can be immense. Remote working teams and have individual or conference calls to stay updated while employees from different regional offices around the world can touch base regularly.
Unified communications systems
VoIP systems can be integrated with other apps, software, and technology solutions. You can create a fully connected system within your company that makes it easier for everyone to stay up to date, use each tool effectively, and communicate internally or externally. If you're already using apps and software, a VoIP system will only add to your unified communications system company-wide.
All your facilities, offices, and departments can operate with the same VoIP service, connecting different parts of the company together. Many enterprise VoIP systems are compatible with instant messaging services, voice messages, central inboxes, and single number reach. Everything will work seamlessly, keeping your organization flowing and communicating with ease.
Flexibility
If you're using VoIP, you can expect everything to be much more flexible than it would be with a traditional phone service. On a moment's notice, you can add or remove phone numbers on your plan, integrate apps and other tech, and monitor what's going on through an admin portal. All the information you see in the portal is updated in real-time, so you can make informed decisions.
Depending on the VoIP provider, you can even allow employees to use the internet phone service for home or remote work. When the software is installed on a mobile device of any kind, they can take it around with them and stay connected at all times.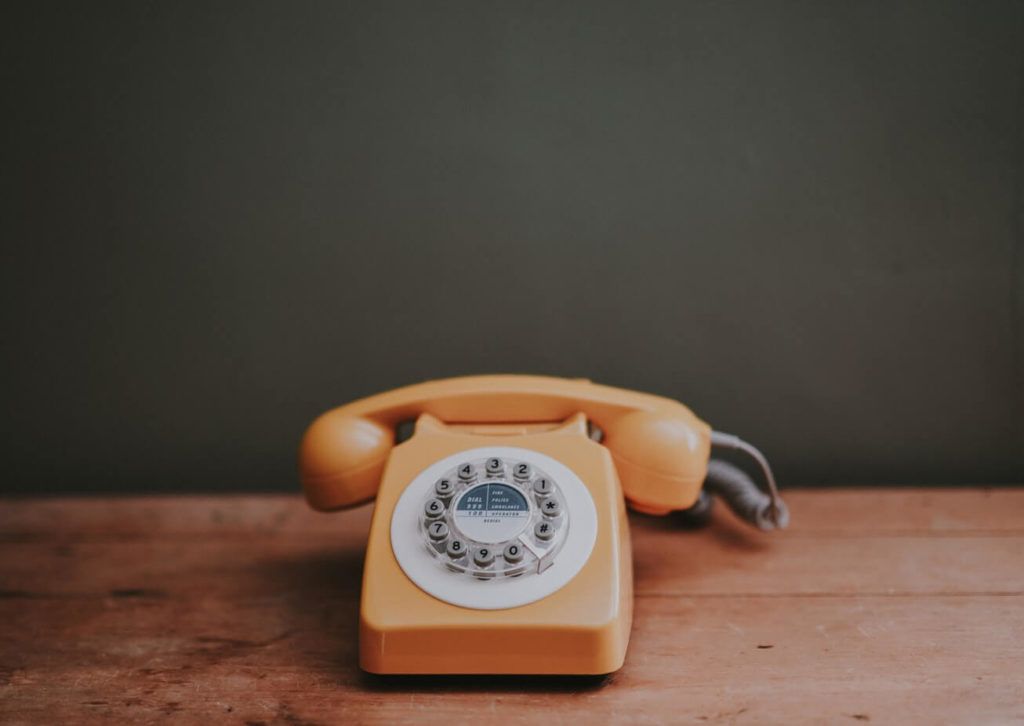 Simplified infrastructure
Your network across different facilities is likely to be a lot easier to manage once you're hooked up to a VoIP system. As you migrate to VoIP, you can clean up your network and eliminate every useless part. With the new system, you'll have the opportunity to monitor usage more precisely and trim off unused or underutilized segments.
Although VoIP systems may require some new infrastructure of their own, they don't necessarily need a lot of time or resources for the setup. For instance, some companies use analog telephone adaptors to convert their regular phone signals into digital data packets for VoIP calling. This requires no physical changes at people's workspaces or desks, and they can continue using the desk phone as before. The analog telephone adaptor is installed at a central point of connection where all phone lines connected.
Another simple method is using a specialized landline phone connected directly to your router. This is also a low complexity installation that can be done without major infrastructure changes in most cases. All phone lines are made obsolete in this case.
If you need a system that takes even less physical infrastructure to launch, you can install a VoIP app or software directly on smartphones or computers used by the company. Through headsets with microphones, or through the smartphone's built-in microphone and speaker, you can send and receive calls directly from work stations, with little more than an internet connection.
Every method of setting up a VoIP system is fairly simple and effective. Depending on how you're planning to implement it, or how tech-savvy your staff are, you have a number of choices that include analog systems or replace them entirely with digital systems. In every case, you need a strong internet connection for it to work. Services like GetVoIP can help you assess your current situation and make the best choice for your company.
Ease of upgrading
Beyond the other infrastructure benefits, VoIP systems are simple to upgrade compared to traditional phone systems. In most cases, a simple software update takes care of upgrades with no physical system changes necessary.
Low cost, high customization
For a lower cost than traditional phone service, you get more flexibility with VoIP. Monthly or annual enterprise plans are affordable and give you the chance to customize and get more of what you need without purchasing a hugely unnecessary bundle.
With an enterprise VoIP system, you can get a plan that allows simultaneous calls to different numbers, a specific minutes plan, long-distance or international calling capabilities, multi-location connection, conference calling, call forwarding, and so much more. Plans can be fully customized to fit your needs as well as possible. You won't end up paying for large chunks of a plan that you're not using.
Overall, VoIP can end up improving your bottom line through cutting your communications expenses significantly. With an enterprise VoIP system, you can operate a more highly unified communications system while also taking advantage of free or cheap calling bundles.
—
DISCLAIMER: This article expresses my own ideas and opinions. Any information I have shared are from sources that I believe to be reliable and accurate. I did not receive any financial compensation for writing this post, nor do I own any shares in any company I've mentioned. I encourage any reader to do their own diligent research first before making any investment decisions.
How to block unwanted calls - Komando
Posted: 01 Aug 2019 07:07 AM PDT
Has your phone been ringing more often than usual? Are you getting bombarded with calls from numbers you don't recognize? You're certainly not the only one.
It turns out that these unwanted calls, which include illegal and spoofed robocalls, are the FCC's top consumer complaint and have taken top priority. This has led people to take action with tools/apps that enable call blocking technology.
So, if you want to put an end to those annoying, unwanted calls and potential scammers, call blocking is your best option. Here are a few tips on how to stop these calls in their tracks before they can even reach you.
Block calls on your cellphone
Downloading a call blocking app is probably your best option for stopping unwanted calls on your cellphone. Think of a call blocking app like a filter.
The technology uses previously gathered information from users and other resources in order to distinguish between scam calls and legit calls. If you get a call that seems like a scam, the app will attempt to catch them before they ring through.
There are apps that will typically let you choose how to respond to calls that are identified as scams. Calls can be stopped, go straight to your voicemail, or go silent and not ring at all.
They can help you to block calls based on the area code and geographical origin of the caller as well. Certain apps give you the option to send prewritten texts to callers or even complaints directly to the FTC if you wish.
Related: Great tactic to block spam calls on your smartphone
In some cases, you may not need to access the app store to find suitable call blocking tools. Most cell phones come with menu options that allow you to block calls from certain numbers, however, there might be a limit to how many numbers you can block.
Getting spam/scam calls while you're at work or in a meeting can be even more annoying. Cell phones typically have features like 'Do Not Disturb', which allows you to set time parameters in which calls from specific or unknown numbers will automatically go straight to voicemail.
Block calls on a landline
If you're one of the few who still has a landline, no worries, there are ways for you to block unwanted calls, too. For traditional landlines that don't work via the internet (VoIP), you can buy and install a separate call blocking device. The devices are usually small boxes that can be attached to your phone.
Some devices operate by utilizing blacklist databases of known scam numbers that have popped up across the grid, but they also let you add specific numbers that you may want to be blocked. Other devices strictly depend on you to create and update your own customized blacklist of numbers to block.
Related: How to block robocallers on your home phone
A few devices work by using the inverse method of blacklist call blocking, which is known as the whitelist, or filtering based on approved numbers of your choice. This helps you to limit which calls get through, or, much like your cell phone, lets you set up "do not disturb" hours during which calls go straight to voicemail.
There are even call blocking devices that work to identify robocalls by playing a prerecorded message prompting callers to press a number or take a specific action in order for the call to be continued.
Block calls on an internet phone
If you have an internet or digital-based telephone, it's possible you have VoIP (Voice over Internet Protocol) service on your home phone and don't even know it. This means that your phone makes calls over the internet, instead of over the traditional phone lines. If you're not sure how your calls are routed, you should check with your carrier.
Internet-based call blocking services are capable of blocking unwanted calls on phones that use the internet. Your carrier might be able to recommend a specific service. Or, you can do some digging yourself and search online for any expert and previous customer reviews.
Much like mobile apps available on mobile devices, some internet-based services require all calls to be routed through their service, where they are instantly analyzed and screened for any sign of illegitimacy.
You may have choices about how unwanted calls are handled. For example, unwanted calls can be set to ring silently, be routed to a separate voicemail, sent to a spam folder, or stopped altogether.
Facebook is STILL trying to fix its fake news problem
Nearly everyone has to deal with spam content and misinformation on Facebook, but the speed at which hoaxes can spread on social media is no laughing matter. Between scammers tricking money out of people and nation-state actors spamming propaganda and fake news, it's no wonder that people are fed up with Facebook's lack of moderation.
Click or tap here to read more about Facebook's fake news problem.