---
Underground copper mine in Mexico sees benefits of Rajant wireless mesh network - International Mining
Posted: 13 Aug 2019 02:01 PM PDT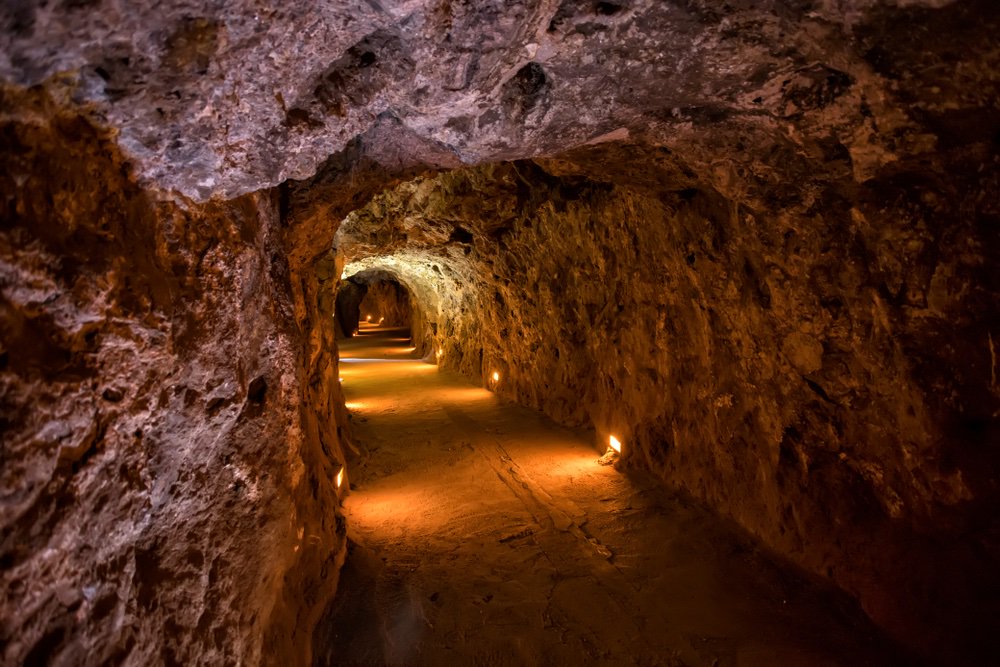 In a recent article, Rajant's VP Business Development Sagar Chandra points out that whilst mining technology has improved immensely over time, the machinery, services, and vehicles used still make it a very hazardous business. This is especially true for underground mines: with the industry focused to not only improve the performance and efficiency of its fleet but also the safety of its miners.
"Communication technology is emerging as the liberator to overcome this hurdle, ensuring hazardous areas in underground mining operations can be made safer to protect personnel and increase operational efficiency. This is paving a new way of working for mining operators, with the adoption of automation, personnel and asset tracking technology on the rise throughout the industry."
For mining operators, optimising mining productivity is an ever-present challenge and opportunity, driven by increased pressure to move more material at a lower cost per tonne. "The proliferation of IIoT applications has unleashed a mines' ability to track virtually any aspect of a machine's operations. Now, equipment fleets can be equipped with wireless technology and sensors to stream real-time data on their health and performance back to the command center. From a machine's current location to its current tyre pressure, operators can now gain full visibility into the health status and performance of every asset and be armed with the insights needed to keep fleets fully optimised."
For one underground copper mine in Mexico, Chandra says the need for real-time access for video streaming and even voice-over-ip (VoIP) is morphing into a "must have" from a "nice to have." To demonstrate that a single wireless network can address this vision, Caterpillar dealer and supplier of mining technology solutions, Empresas MATCO SA de CV (MATCO), used 10 Rajant BreadCrumb® nodes and successfully delivered a throughput of 50.7 MBps at a distance of 276 m. "This was a remarkable performance and subsequently improved when the range between two Rajant BreadCrumb nodes was shown to be strong at 342 m in an underground tunnel – with sufficient bandwidth to support multiple applications, video and VoIP."
"Needless to say, our customer was extremely pleased with this performance with Rajant network. We are now onto the full project phase – having deployed more than 140 Rajant BreadCrumb in two underground operations," commented Jamie Rogelio Nuñez, Technology Solutions Coordinator at MATCO. Rajant says a single, scalable, high-availability network "will enable this visionary mining company to significantly improve its real-time visibility into its operations for improved efficiency and safety."
Chandra states: "Data is set to become the lifeblood of successful mines, meaning that the ability to receive data and derive useful information from it is critical to delivering real-time visibility of personnel and assets. However, a mine's ability to capture and act on its equipment data will rely solely on its network infrastructure. Therefore, operators must select a wireless network that can rise to the demands of data-driven mining applications, including the ability to provide scalable bandwidth, signal resilience, and mission-critical mobile connectivity. As mine operators begin to embrace the opportunities of the IIoT, technologies which will allow them to drastically digitalize their operations are key. This, in turn, will enable them to better understand and predict the health and performance of their assets, automate operations to lower employee exposure, proactively identify areas to reduce costs, and ultimately reach new levels of productivity."
Floridians continue cutting phone cords - News - Gainesville Sun
Posted: 08 Aug 2019 06:47 AM PDT
With cellphones in hand — or in their back pockets — and access to broadband technology, hundreds of thousands of Florida residents and businesses stopped using landline phones in 2018, a new state report on the telecommunications industry shows.
The trend of cutting phone cords has been happening for years. Nevertheless, the report includes numbers that illustrate the extent of the shift: For example, traditional wirelines declined in the state from about 2.5 million in December 2017 to 1.9 million in December 2018. They dropped by 1.9 million, or about half, from 2014 to 2018.
Meanwhile, the latest data available showed nearly 20.8 million wireless subscriptions in Florida — roughly a cell phone for every resident. At the same time, broadband access has allowed Floridians to use internet-based calling technology, known in the telecommunications world by the wonky name Voice over Internet Protocol, or VoIP.
"Wireline access lines for both residential and business customers have maintained a steady decline over the past several years. This contrasts with the continued growth in wireless-only households," said the report released last week by the Florida Public Service Commission. "Business wireline declines have been partially offset by significant growth in business VoIP lines. Carriers are managing the shifts in market conditions by bundling services and providing a variety of pricing plans in an attempt to meet consumer demand and expectations."
The commission publishes such a report each year to examine competition in the telecommunications industry. In releasing the new edition, the commission pointed to technological changes in the industry, while also saying most Floridians appear to be able to afford telephone service.
"Many Florida consumers now live in wireless-only homes and use wireless and broadband services," commission Chairman Art Graham said. "As the pace for technological innovation quickens, companies are investing in advanced technologies that best serve the diverse needs of today's consumers, while also boosting Florida's economic growth."
CenturyLink was the largest residential landline provider last year, despite seeing a 30.2 percent decrease in the number of residential landline customers, the report said. The two other largest providers, AT&T and Frontier, saw declines in residential landlines of 19.8 percent and 24.1 percent, respectively.
The report said 57.5 percent of Florida households were wireless-only in 2017, somewhat higher than the national rate of 52.5 percent, according to the latest data available from the Federal Communications Commission. The number of wireless subscriptions in Florida declined by a slight 0.4 percent in 2017.