---
4 Ways to Improve Your Customer Service - Business.com
Posted: 30 Sep 2019 06:16 AM PDT
Have you ever had such a negative customer service experience with a brand that it stopped you from shopping with them again? If so, you're not alone.
A whopping 96% of consumers say customer service is important when deciding loyalty to a brand, while 89% of consumers made the switch to a competitor because of a negative experience. 
It's crucial to your business growth and success to offer proactive customer service. It's how your brand handles customer complaints, issues, feedback and questions. Without it, there's no way to gain insight from your audience about their experience with your brand so you can determine its future.
You could boast the best, most elaborately made products in the world, but if you don't cater to customer needs, you'll see a sharp decline in conversions. How you treat your customers matters because it shows them how much you, as a brand, care about them as your audience. According to Salesforce, 84% of shoppers say being treated like a person, instead of a number, is a crucial factor in winning their business and retaining them as customers.
If you provide a positive experience, you increase the chances of word of mouth marketing (WOM) doing your job for you. If a customer enjoys the experience your brand gave them, they're likely to tell a loved one about it. Since 92% of people trust recommendations from friends and family over advertising, this brings you one step closer to generating sales and building brand awareness.
The key tactics to improve your business's customer service efforts are:
Providing adequate training for your in-house team
Designing your website with customers in mind
Collecting user feedback through multiple channels
Outsourcing support for better efficiency
Here are the details on each strategy.
1. Provide excellent training.
Even if you have people on your team with years of experience, it's always a good idea to provide training that's specific to your company. Every business handles their customer service department differently, so training your employees to match company protocol is essential. 
How your team handles customers determines your business's retention rate. If a customer loves your products and services but has a negative experience with a customer service representative, they likely won't be back. Research shows that 47% of customers will stop buying from a company if they have a poor experience. 
Your team should be adept in the following skills:
Positive attitude
Active listening
Clear communication
Problem-solving
Critical thinking
Your team must be calm, concise and helpful when handling customer issues to ensure the best possible outcome. Reassuring the customer, offering solutions and providing them with further assistance are the keys to an effective customer service experience.
2. Design your website for support.
How easy is it for visitors to receive support on your website? If it's challenging to get in touch with your brand, you need to create new ways to bring them solutions and answer their inquiries. Your website is the hub of information about your products and services and should accommodate its visitors.
Take a good look at your website. If you were a new customer trying to reach the customer service department, does it offer ways to do so easily? If not, it's time to consider a more responsive redesign.
As important as it is to act on customer support quickly, it's impossible for your in-house team of representatives to respond to queries 24/7. Live chat services use AI technology to answer visitors' questions and give them more information about your products. It improves the user experience (UX) by offering quick solutions at any time of the day. 
Use responsive contact forms on your website that suit both desktop and mobile users. Your contact forms must be mobile-friendly to accommodate every customer for the best outcome. If it's difficult to navigate, your site will see an increase in its bounce rate. Use Google's AMP Analytics to optimize and track your webpages so they load faster for mobile users and increase its site speed.
3. Collect user feedback.
Regardless of which method your company uses to collect user feedback, it's essential to track what customers think about your brand. They can give you firsthand information about what your business needs to improve on, as well as what it's doing right. That way, you know how and where to refine your customer service strategy.
There are many ways you can garner customer feedback:
Social media
Email
Surveys
Social media
Reviews
Phone calls
People are likelier to discuss their experiences with a brand, both negative and positive, on social media. They might even take it a step further and reach out to that brand directly to get what they're looking for. When brands participate in conversations on social media, it makes 44% percent of their customers feel more connected to them. 
Though phone calls are a less popular way for brands to conduct business with customers, it's an immediate way to receive valuable feedback. Consider using VoIP phone services to make and receive customer phone calls over the internet. That way, you can track your calls with customers and increase productivity with its features.
Your email list allows you to directly communicate with your audience. You can use emails to ask them u about their latest experience with your business. Link them to a survey or contact form on your website where they get in touch with you directly or leave a review about your team's service. The more information you collect, the better. So, for example, if your customers approach you with questions about the best membership site software to use or which of your products best suit their needs, you have the answers. 
4. Consider outsourcing.
Does your customer service strategy feel hectic and unorganized? Perhaps it's because your team has too much on their plate or they waste time providing the same routine answers. Or, maybe you don't want an in-house team and prefer hiring contract workers instead. If this is the case for your business, it's time to consider outsourcing.
If people don't find the answers they're looking for on your website, they'll be quick to abandon it. It needs to provide quick, useful solutions to retain its users and improve customer loyalty, which is why outsourcing is beneficial. 
Outsourcing customer service tasks comes with several benefits, including:
Instant, around-the-clock support
Increased conversion rates
Reduced employee workload
Scaling up your business
Lower operational costs
If you have the budget, time and resources to provide training for a contracted live support team, outsourcing is a great way to boost your business efforts. 
If your business is going to stay afloat, it's essential to put the customer first. The right strategy will help you generate sales, improve customer retention and build a loyal customer base, among other things. As long as you take the steps necessary to enhance your customer service department, you're sure to see effective results.
​Crexendo is a UCaaS Provider on the OTCQX with Big Potential - Equities.com
Posted: 30 Sep 2019 10:59 AM PDT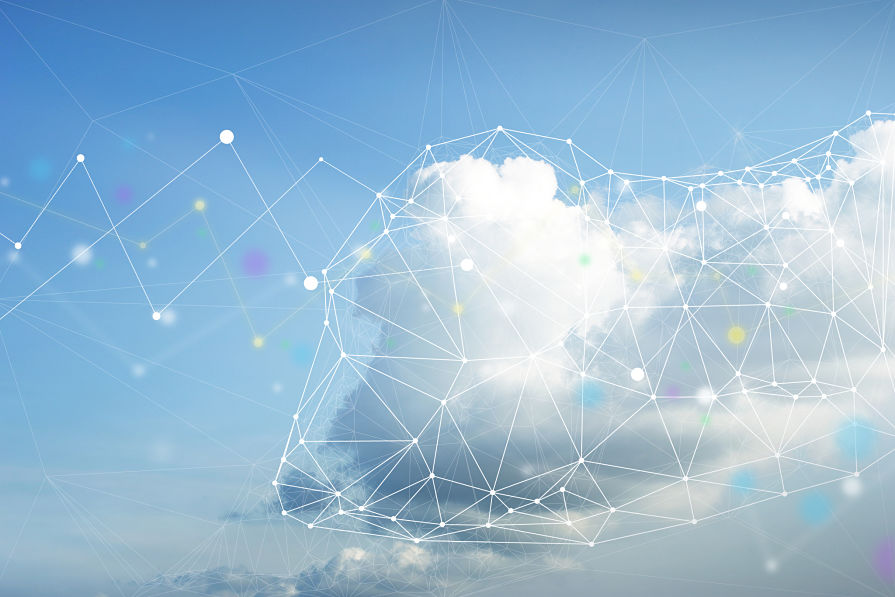 ​Crexendo is a UCaaS Provider on the OTCQX with Big Potential
Stephen L Kanaval  Follow |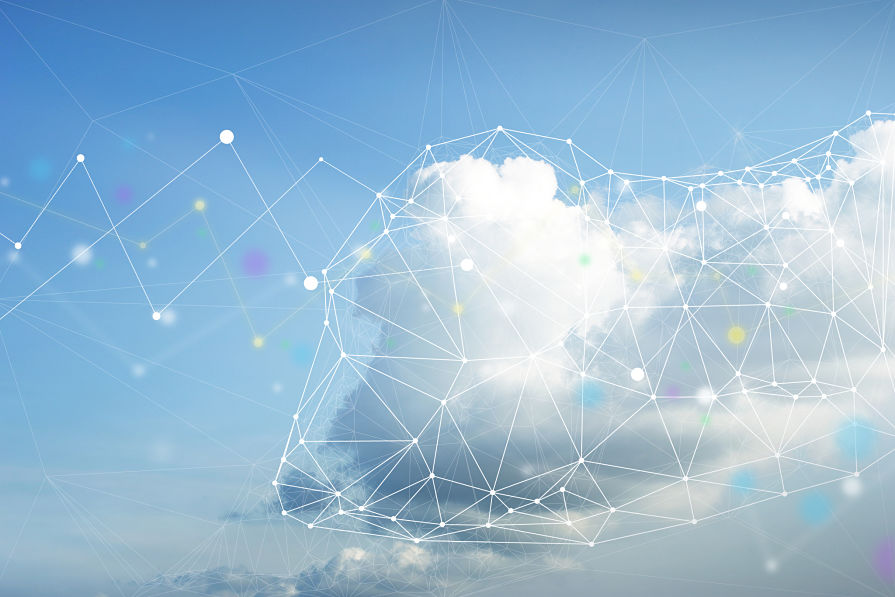 Image courtesy of iStockphoto.com/user:blackred
A recent Microsoft study reveals by 2020, 78% of small businesses will be taking advantage of cloud computing. The benefits are fairly pronounced. Cloud computing can increase productivity, collaboration and reduce spending. Currently, UCaaS (unified communications as a service) is a hot market. IDC's Spring 2018 Forecast Report showed the available market would be worth $54 billion by 2022.

In addition, Gartner reports organizations with be deploying Cloud-based telecoms at more 2x the rate between now and 2021. The space's large service provider like Vonage, 8x8 and Ring Central are pursuing the big contracts, but an interesting OTC company presents a business model with premium options for small businesses. This presents an interesting case for growth as the aforementioned Gartner report believes small and medium-sized businesses will be the first to switch as they are not constrained by large budgets and long-term service agreements.
Crexendo, Inc. is a UCaaS provider that has a 45% increase in price over the last 365-days. The company turned things around when they read the writing on the wall and completely pivoted to be a utility cloud provider. CDO has strung together two quarters in a row of GAAP profit and Q2 specifically grew 28% with service revenue increase 24% to $3.1 million compared to $2.5 million in Q2 2018.
"On a GAAP basis, we also had a very nice progress reporting net income of $338,000 for the second quarter or $0.02 per diluted common share compared to $47,000 or breakeven per diluted common share for the second quarter of 2018," Jeffrey Korn, the company's Secretary added in the Q2 results call in mid-August.
CDXO's EBITDA for the second quarter was $362,000 compared to $71,000 for the same period of the prior year. In addition, consolidated revenue increased 23% to $7.1 million compared to $5.8 million the same quarter in 2018.
What has really been appealing for small business operators looking to switch over to cloud communications system is their VoIP phones and platforms that are built in-house, come with free upgrades and service for the life of the contract. Call center support and mobility support are typical premium offerings, but Crexendo offers them for basic service, which helps businesses transition to cloud telephony. The company's infrastructure is also agile enough to allow customers to retain their pre-existing phone systems from Cisco or other brand name phones. This is one of the reasons why CXDO's customers are all on long-term contracts.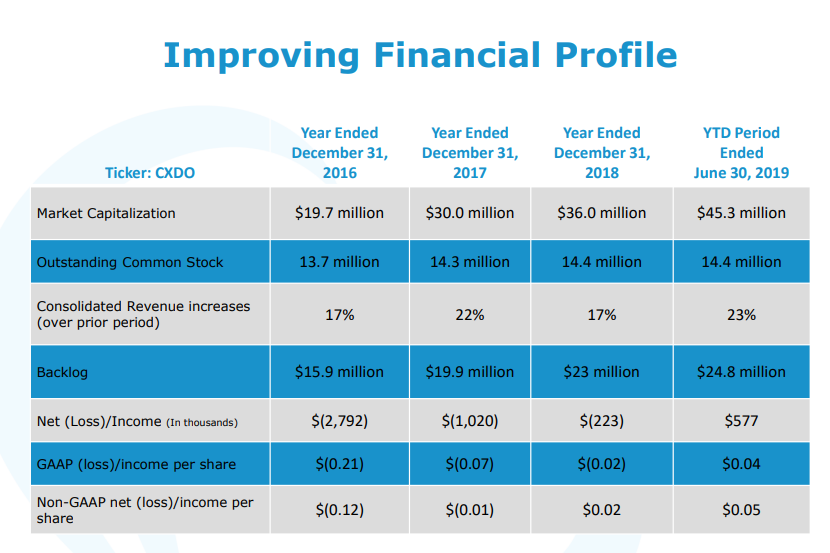 Image courtesy of the company's Investor Presentation
"We continue to see strong sales bookings from both our partner and direct channels. During the quarter, we secured more than half a dozen opportunities with total contract value greater than $100,000, many of these sales were multi-location opportunities, which is one of the target markets that Crexendo's ride the cloud solution is particularly effective with," said company President, Doug Gaylor. "All of these metrics also helped increase our cash balances for the quarter by nearly 20% over the previous quarter and by over $650,000 for the first half of the year, further highlighting the inflection points, that the company has reached. Our backlog continues to grow and increased 19% year-over-year averaging $1 million increase per quarter over that period. Our installations are strong and we are very pleased with the momentum we are seeing. Our combined telecom gross margins increased slightly for the quarter to 68% and we continue to work on efforts to drive that percentage higher."
With a growing backlog and an appealing business model for small businesses, Crexendo is a company on the OTCQX to keep on eye within a space that is going to grow significantly over the next few years.
DISCLOSURE: The views and opinions expressed in this article are those of the authors, and do not represent the views of equities.com. Readers should not consider statements made by the author as formal recommendations and should consult their financial advisor before making any investment decisions. To read our full disclosure, please go to: http://www.equities.com/disclaimer. The author of this article, or a firm that employs the author, is a holder of the following securities mentioned in this article : none
Companies
Distant Dome: Compromise budget actually spends more - Eagle-Tribune
Posted: 30 Sep 2019 04:00 AM PDT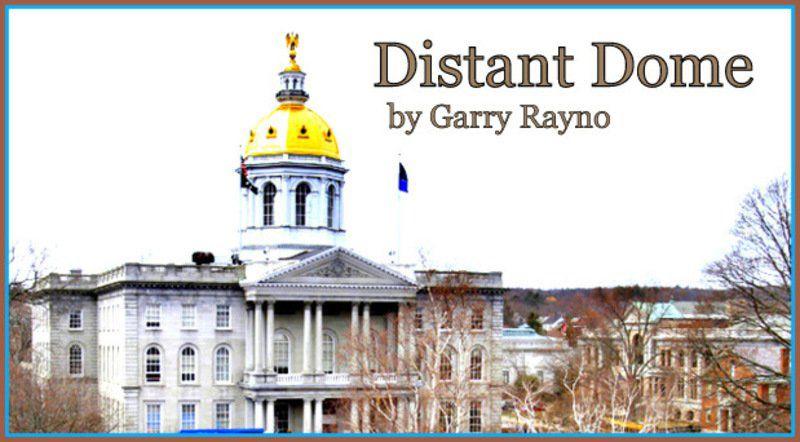 CONCORD – The never-ending political campaigns waged today at the national and state levels create gridlock, minority rule and make it impossible to actually govern.
The budget battle over the state's two-year operating budget vetoed by Gov. Chris Sununu quickly became warring press conferences, partisan politics and sloganeering that had little to do with reality.
After three months of negotiations, the GOP governor and Democratic legislative leaders agreed on a budget higher in total spending than the one passed by the Democratically controlled House and Senate in June which totaled $13.3 billion versus House Bills 3 and 4 — the compromise budget — $13.48 billion.
The compromise reduces the amount of state money spent on the budget by about $83 million, but uses more of the education trust fund, and fish and game and highway fund money; recoups savings from limiting spending under the three-month continuing resolution; increases rebates from drug makers; garners additional federal money, and increases lapses to balance the budget with its estimated $64,000 surplus at the end of the biennium instead of the $20.8 million projected in House Bills 1 and 2.
Sununu and legislative leaders touted the compromise as they should because no one wants another continuing resolution as city and town property tax rates are set and the sticker shock that will occur without the new education and revenue sharing money in the budget.
Budget Signing
Sununu signed the compromise budget in Franklin, a community that is scheduled to receive about $1.9 million in additional state aid for education, but the city's representatives and senator voted against that aid when it was before the legislature and several did not support the compromise.
The only representative to vote in favor of the budget when it passed the House and Senate earlier was Joyce Fulweiler, D-Northfield, while Sen. Harold French, R-Franklin, and Reps. Werner Horn, R-Franklin; Dave Testerman, R-Franklin; Gregory Hill, R-Northfield, and Harold Pearl, R-Loudon, voted against the budget every step of the way until the compromise last week.
The city's mayor, Tony Giunta, was one of the few municipal officials who backed Sununu's budget veto.
The delegation from other property poor communities who will benefit from the increased education and revenue sharing funding like Claremont and Berlin were much more supportive of the budget as it made its way through the legislature.
But this is about politics not governing, so it was Franklin where Sununu won handily over Molly Kelly in the 2018 contest and he rewarded his base with the signing ceremony.
Business Taxes
Everyone likes to look at compromises and see who wins and who loses, but compromises mean you get some of what you want, you give up some things you want, and this compromise is no exception.
Sununu went to the mat over business tax rates, saying returning to last year's rates would hurt businesses and the state's healthy economy.
He essentially did not have to give on business tax rates but may not see the rates for the business enterprise and profits taxes go down next year as they are scheduled to do.
Instead the rates are contingent on the state's revenues for this fiscal year. If revenues are over 6 percent of estimates, then the rates will go down as scheduled, but if they are 6 percent less than estimates, then rates return to what they were last calendar year which would increase the rates, according to Sununu, but Democrats say would stabilize them.
The agreement also reduced business tax estimates by $65 million over the biennium compared to the vetoed budget, but increases revenue estimates by $24.8 million, $19 million from the governor's estimates earlier this year for the interest and dividends, and communications taxes and liquor revenues.
There is a $15 million increase for lottery earnings and $1.2 million from adding two multi-state auditors.
The changes make it more likely the rates will either stay where they are now or go down, rather than up.
All sides claimed there are no tax increases in the compromise budget, but the business tax rates could potentially increase, and there are two other tax increases in the fine print.
There is now a tax on e-cigarettes and other vaping material, which is new. It is under the existing tobacco tax, but some people will be paying taxes who weren't.
Similarly, people using voice over internet protocol or (VoIP) phone service such as Comcast's will now pay the communications tax as will those who use prepaid phones or calling cards.
Again, it is added to the communications tax, but in this instance there will be a lot of people paying a new tax.
And then there is the spin on taxes. Sununu took a victory lap claiming he stopped an income tax, when he vetoed the paid family and medical leave program that was the Democrats' top priority this session, but was eliminated before the Senate passed its version of the budget.
The payroll tax, which would have been paid by either the employer or the employee is like health insurance premiums. For a few fortunate people, employers pay the entire premium, but most people pay a portion.
The start-up funding for the program — $3.5 million —was in the legislature's budget, but is not in the compromise.
Education Funding
While increased education funding was not a priority for the governor, it certainly was for House members and key Senators with the vetoed budget adding about $138 million in new state aid for education, including targeting a greater percentage to property poor communities struggling to provide their students with educational opportunities.
The compromise does not contain quite as much money as the vetoed budget but does come close, however it makes about $62.5 million a one-time appropriation from the education trust fund surplus that topped $140 million at the end of last fiscal year June 30.
Both the vetoed budget and the compromise return stabilization grants to their original levels before annual 4 percent reductions were instituted beginning in 2016 while state revenues were producing significant surpluses.
The vetoed budget reprieved disparity aid for property poor communities which ended with the last major change in the education funding formula in 2011.
The compromise reduces the disparity aid somewhat but adds more money for school districts with students on the free and reduced lunch program.
But that money is only for the second year of the biennium, meaning if it is to continue, the next legislature will have to determine how to pay for it.
The compromise retains $500,000 for a commission to study the current funding formula, determine the real cost of an adequate education and how best to pay for it.
Sununu proposed several plans to help pay for construction and rehabilitation projects, but lawmakers wanted the additional money to help with operating expense and property tax relief, not capital projects and they won on that point.
Reductions
The compromise budget contains $127 million in reductions, but that is a little misleading because some of the biggest reductions are actually changes in funding.
The new plan assumes $22 million will come from increases in Medicaid drug rebates from the manufacturers. That allows $22 million in general fund money to be spent elsewhere.
Increasing general fund lapses or how much appropriated money departments are expected to save accounts for $20 million in reductions.
That savings has been obtained due to reduced spending under the continuing resolution, which in some cases is significantly less than this year's appropriations.
The compromise also calls for the state's largest agency, Health and Human Services, to lapse an additional $25 million but not in developmentally disabled programs, Medicaid rates or county programs, i.e. nursing homes.
Another reduction is for $29 million by delaying a 3.1 percent increase in Medicaid provider reimbursement rates for six months. The rate increase was to begin July 1 of each fiscal year but will now begin Jan. 1.
The rate increases were a long drawn out battle between the administration and the Senate Finance Committee which wanted the increases across the board while the administration wanted to pick and choose who would receive the increases needed in order to retain workers and service programs many addressing the state's opioid epidemic.
Planning for, or even construction of a new secure psychiatric unit facility on state hospital grounds has not begun and already the project has been cut from $17.5 million to $8.75 million. While the governor touted an even larger facility to address a number of mental health needs, the House refused to fund any of it because the administration provided few details.
The Senate received a little more information so included the $17.5 million in the budget, but little real planning has been done to date and the reduced figure is probably more realistic for the next 20 months of work.
The compromise also reduces the amount of money going into the rainy day fund by $8.5 million, but on the other hand adds $5 million to the fund from last fiscal year's surplus.
Additions
The compromise also adds $25 million in new spending, $9 million for the nursing program at the University of New Hampshire, touted by the governor but removed by lawmakers.
A new collective bargaining agreement with state workers has yet to be reached, but $6 million in additional spending is included for a new contract, and $3.25 million has been added to replace the state fishing pier in Portsmouth.
Other Changes
The compromise will prohibit spending general fund money on the Medicaid expansion program. Democrats had removed the prohibition in the vetoed budget as well as the state Hyde provision prohibiting spending state money for abortion, which will also remain in place.
The Democrats proposed raising the legal age to purchase tobacco to 21 years old but settled with the governor on 19 with the intent to prohibit high school students from purchasing tobacco products.
Sununu touted a college student debt relief program that lawmakers fine tuned into help for new graduates working in the human tissue regenerative program in Manchester's Millyard.
The compromise will have a separate bill to address the debt relief program next session.
You win some, you lose some and some are just toss ups.
Garry Rayno may be reached at garry.rayno@yahoo.com
Unified Office Announces Food Safety Service Platform for Restaurants Utilizing IoT Infrastructure Management and Business Analytics via Its Total Connect Now Business Communications Platform - Yahoo Finance
Posted: 30 Sep 2019 07:00 AM PDT
Helps Quick Service Restaurants (QSRs) and Fast Casual Restaurants Enhance their Operational Performance, Food Safety Compliance and Food Inventory Management 
NASHUA, NH, Sept. 30, 2019 (GLOBE NEWSWIRE) -- via NEWMEDIAWIRE – Unified Office, Inc., a leading managed services provider offering reliable hybrid cloud-based business communications services, IoT services and data analytics, announced today its Food Safety Service for Restaurants. This program combines various components of its Total Connect Nowsm business communications platform including its Visual Performance Suite™ (VPS™) advanced business analytics, and Total Connect Now Operations Performance Suite™ (TCNOPS™) IoT services. Hundreds of Quick Service and Fast Casual restaurants across the US, including over one hundred Domino's franchisees are currently using these services to help meet their food safety requirements. 
"With Unified Office we can spend more time running our business and training and coaching employees and less time worrying about our phone services going down or our temperatures going up," said Augusto Garcia, Owner of Domino's Franchise, Springfield Pie. "If any indicator goes out of my pre-set ranges, I get a notification so I can stay in charge of our operation from anywhere in the world. We have also increased our revenue using Unified Office's Total Connect NowSM service with its Food Safety Offering. The service is very easy to use, and reliable and Unified Office's execution has been flawless. It has given us a great return on our investment." 
This Food Safety Service is based on Unified Office's award-winning Total Connect NowSM and reliable high-quality VoIP and UC services, which run on its patented HQRP™ transmission network platform. This highly reliable, secure HQRP™ network is the foundation of Unified Office's Total Connect NowSM managed services platform upon which all of their services are based. 
"Food safety is a major hot button issue in the restaurant industry right now," said Ray Pasquale, Founder & CEO of Unified Office. "The food safety technology market is a $20 billion* dollar market with millions being spent each year on everything from germ detection AI technologies to automated food kiosks, IoT sensors, and robot chefs. We saw a way to meet this need with a combination of our existing services which we customized for the restaurant industry. We incorporated our IoT platform into our industry leading business communications platform, the result of which is not only increased food safety compliance and visibility but also increased revenues as a result of never missing a call particularly at times of peak demand.  In today's impatient, post Amazon real-time world, lost revenues can occur when customers get busy signals, are put on hold, or worst yet, sent to voicemail." 
Unified Office's Food Safety Service incorporates its Total Connect Now Operations Performance SuiteTM (TCNOPSTM) offering to monitor refrigeration, fan exhaust emissions, prep table temperatures, door sensors, and other components that are crucial not only to maintain food safety compliance but also to monitor and alert on temperature variations that might result in food inventory waste. The Service monitors and analyzes IoT data. This information can also be made available to an HVAC contractor for them to proactively respond to potential failures before they occur.
For example, our software will report on temperature range(s) set by the restaurant operator so that when the temperature goes above or below a certain level, an alert is sent to management and others as configured by the managers or team members. This Service typically includes the following services on top of the Total Connect NowSM platform: 
Visual Performance Suite™, advanced business analytics to monitor their operations including the performance of call center reps. and IoT devices linked to refrigerators and make tables, etc.
Total Connect Now Operations Performance Suite™, an Internet of Things service layer designed initially to help improve food safety compliance for its restaurant customers by managing and monitoring the IoT sensors placed on refrigerators, make tables, ovens, lights and air conditioning units, etc. 
Total Connect NowsmSentiment Analysis Suite (TCNIQTM), an AI solution to enable its customers to detect sentiment (anger, exuberance, etc.) in their customers' voices in recorded calls, a big time saver over having to listen to each call one by one. 
Whisper Coaching, enables managers to coach employees while they are on the phone with customers, without the customers hearing them. 
Operations Management Portal: to configure services and track store performance.
The Food Safety Service also enables restaurant managers to upload videos to play periodically for employees on their large VPSTM TV wallboards to remind them to perform specified safety procedures such as washing hands and or checking make table temperatures. This is the same wallboard that displays analytics in real-time showing staff performance in answering calls and providing customer service. A portion of this wall board can also be dedicated to IoT analytics that monitors different elements of their infrastructure such as freezers, refrigerators, and make tables.
Unified Office also offers a seamless, automatic failover backup solution for its communications platform. The Operations Management Portal enables franchise managers to keep tabs on the performance indicators of all locations from anywhere in the world through the company's operations Management Portal. Staff can float seamlessly between franchise locations using one unified, simple dialing scheme. Franchise managers can design their own custom call flow/forwarding schemes and work from virtually any device, anywhere they happen to be. Unified Office delivers all these services within the context of a single Managed Service with outstanding customer support.
* The Food Safety technology market is estimated to reach $24 billion by 2025, growing at a CAGR of 8% between now and then, according to a recent research report by Global Market Insights, Inc. 
About Unified Office 
Unified Office, Inc. is a leading provider of SDN-based, hybrid cloud, managed, Voice-over-IP (VoIP) and Unified Communications services to small and medium-sized businesses (SMBs). Unified Office's Total Connect NowSMservice architecture was purpose-built to deliver the highest quality of experience and availability, leveraging the latest in extensible business VoIP communications technology and cloud-based infrastructure to enhance SMB workforce productivity. Their cloud-based intelligent network incorporates Unified Office's patented, adaptive Highest Quality Routing Protocol™ (HQRP™) for end-to-end service quality, and Business Continuity "shadowing" to ensure high availability operation over one or more redundant broadband links. 
The Unified Office Visual Performance Suite™ and IoT service platform provide a real-time view of changes in operational performance levels and actionable intelligence for SMBs, store managers, practice managers, and business owners, enabling them to readily determine real-time business performance, take immediate actions, and apply continuous operational improvements. This results in higher customer satisfaction, increased customer retention, and increased revenues and profitability. For more information visit www.unifiedoffice.com. 
Contact: 
Cathy Clarke
CNC Associates
Ph.: 508-833-8533
Email: cathy@cncassocs.com