---
G Suite for business adds enterprise voice, IT controls - TechTarget
Posted: 11 Apr 2019 12:00 AM PDT
Google has launched a business phone system and released in beta several enhancements to its products for collaboration, messaging and web conferencing in G Suite for business.
The introduction of Google Voice for G Suite at this week's Google Cloud Next conference plugs a gap in the vendor's enterprise portfolio. At launch, the cloud service offers fewer features -- and comes with a smaller partner ecosystem -- than telephony systems in Microsoft Office 365.
Google has certified one series of IP desk phones for Google Voice: the VVX series from Poly -- formerly Plantronics and Polycom. Because it offers only basic features, the service should appeal to small businesses and small teams within a larger company.
Google's voice service supports voicemail transcription, call forwarding, auto attendants and e-discovery. It also gives IT administrators a console for managing phone numbers and tracking usage.
Google Voice for G Suite is available in the United States, Canada, the United Kingdom, Spain, France, Ireland, the Netherlands, Sweden, Denmark, Portugal, Switzerland and Austria.
G Suite for business adds data residency, IT controls
Although G Suite fares well in the small-business market, Google has struggled to win enterprise contracts against competition from Office 365.
One weakness of G Suite for business had been that it did not give enterprises control over where to store their data. That changed this week with the launch of data regions for G Suite, a feature introduced in the preview last summer. Businesses can now distribute storage of their data globally, or keep it on specific servers in the United States and Europe.
"The most interesting feature for large companies will be the data region capability," said Jeffrey Mann, analyst at Gartner. "Not being able to define where their data is stored has been a major objection for G Suite."
Google also plans to soon launch in beta two new IT dashboards: an alert center for tracking security threats and a security center for investigating those threats and managing alert settings.
Google still needs to show its products can work for enterprises with a mix of cloud and premise-based technology, said TJ Keitt, analyst at Forrester Research. Microsoft, in contrast, has already proven itself to businesses.
"Part of the challenge for Google has always been how IT departments within larger companies view Google's offerings, versus what they're familiar with from a company like Microsoft," Keitt said.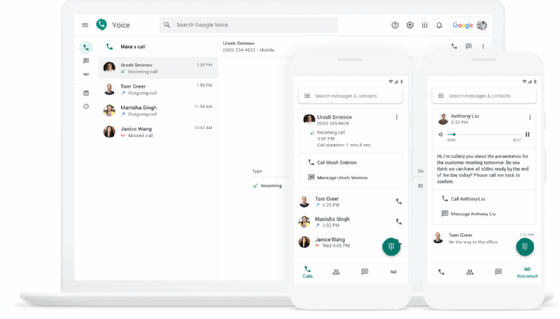 Hangouts Meet, Hangouts Chat and Google Assistant
Google added live captioning to its web conferencing platform, Hangouts Meet, and said the app would soon support meetings of up to 250 people. The vendor also added to Hangouts Meet a live broadcasting feature, with support for up to 100,000 viewers.
Microsoft has said real-time transcription for Microsoft Teams would launch in public preview soon. Last month, it launched a live broadcasting service, with support for up to 10,000 viewers.
Google will soon launch in beta support for Hangouts Chat within Gmail, letting users IM in the bottom left corner of the email dashboard. Hangouts Chat -- a team collaboration app similar to Slack -- will replace the consumer-focused messaging app Hangouts, which Google has supported in Gmail for years.
Meanwhile, Google has added the AI voice interface Google Assistant to the G Suite calendar, so users can perform basic commands -- like querying upcoming meetings -- with their voice.
"I expect that Google -- who has impressive AI [and] machine learning, is now sharing a much stronger narrative and has added new enterprise customers -- will continue to make a more compelling case for enterprise consideration," said Wayne Kurtzman, analyst at IDC.
'My entire company is without comms': Gamma's Horizon cloud PBX goes DOWN - The Register
Posted: 14 Nov 2018 12:00 AM PST
Biz broadband comms provider – in name at least today – Gamma is suffering from web wobbles this morning, reportedly across the UK, as customers can't access its Horizon service.
The woes for Horizon, which includes fixed and mobile telephony served up via Gamma's cloud PBX system, began just after 09:30 GMT, according to Gamma's support page.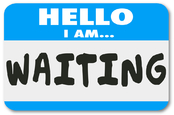 Biz phones 'n' broadband bods Gamma suffer a network TITSUP
READ MORE
Gamma said by mid-morning it had "identified the root cause which relates to one of our application clusters", and confirmed customers may also "be experiencing handset and call registration failures".
A patch was applied to the app cluster just before 11am and Gamma said it had "monitored a positive recovery" and was "replicating this work across the remaining clusters, to ensure full stability".
This work appears to be ongoing, and the most recent update at 11:28 GMT simply apologised for the "ongoing impact to service".
On Twitter, the go-to portal for customers to log their annoyances, Gamma directed plenty to its service status page and urged them to message it directly, taking their queries out to a public forum.
It's still down and more than 30 minutes. 8 care homes without phones. really critical resolved soon. Why can't we divert phones as promised when entered into contract?!

— Peter Max (@PeterMax27) November 14, 2018
Any news?
My entire company is without comms. We need an update and resolution. Fast!

— That IT Guy! (@KenHilaire) November 14, 2018
You're nearly at an hour without an update now. I assume you've just switched everything off and hoping it goes away at this rate.

— Stephen Wilson (@StWilson85) November 14, 2018
We have identified and patched the root cause of the issue and we are in the process of taking steps to stabilise call volumes across Horizon services

— Gamma Support (@GammaSvcSupport) November 14, 2018
El Reg called Gamma and a rep in the marketing department told us it is preparing to release a statement detailing the reason for the outage. "We will be able to confirm it all soon," they said, refusing to comment on whether the outage was nationwide, as one customer claimed.
Customers are waiting with bated breath. ®
You are subscribed to email updates from "voip phone solutions,corporate phone systems,voip service plans,how voip call works,voice over ip telephone,telephone systems,what is voice over ip phone service,void phone" - Google News.
To stop receiving these emails, you may unsubscribe now.
Email delivery powered by Google
Google, 1600 Amphitheatre Parkway, Mountain View, CA 94043, United States