---
Don't trust Twitter—or any other site—with your phone number - Fast Company
Posted: 10 Oct 2019 04:00 AM PDT
First Facebook, and now Twitter. On Tuesday, Twitter admitted that it allowed marketers to access the phone numbers that users had registered with the site. Many had given their numbers to enable two-factor authentication (2FA)—that process where a website sends you a text message to verify it's really you who's logging in. Users didn't realize they were also allowing marketers to verify who they are in order to build better advertising profiles incorporating Twitter user data. (Twitter says this was an inadvertent mistake and that it has closed the hole.)
That's especially scary because our phone numbers have become powerful tools to identify and track us, not just for companies but for anyone who wants to look up our personal information stored in a myriad of public records such as court filings, voter registration, real estate transactions, and marriage records.
Twitter's admission is a nasty case of déjà vu, since Facebook admitted to misusing phone numbers for ad targeting about a year ago. "For a lot of people, [text-message authentication] is a totally reasonable protection that you should feel comfortable using," says Gennie Gebhart, a researcher on consumer privacy and security at the Electronic Frontier Foundation. "But Facebook was irresponsible, and now we can't have nice things."
In many ways, it may be too late to prevent these big social networks from using your phone number how they see fit. Facebook told me that they will only delete your phone number from their records if you delete your entire account. (And much as I've been tempted to, I've been unable to take that drastic step.) Twitter requires a phone number for 2FA, even if you use an app, although it says that may be changing.
Fortunately, there are other ways to secure your online accounts without handing over a phone number. Facebook, Twitter, and most major sites allow a second 2FA method that uses a free app to generate short-term codes you can enter into the site to verify your identity, just as you would with a code that is texted to you.
---
Related: Here's how to wrangle your passwords without going crazy
---
Authentication apps remain the best way to secure your online accounts, particularly Authy, a free app for Android, iOS, Windows, and macOS that's intuitive to use. After you register your Authy account with the websites you use, the app backs up your 2FA setup registration to the cloud and syncs it across multiple devices, making it easy to log in even if your phone breaks or is lost. (Though that makes it a tad less secure.)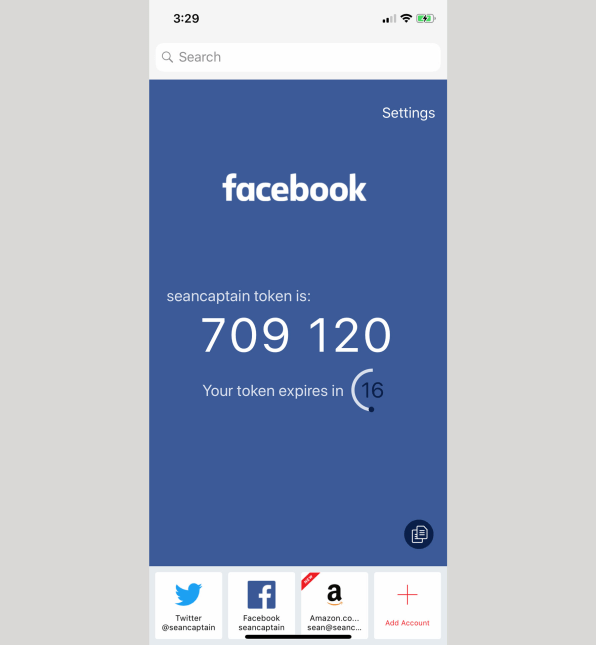 Google, LastPass, and Microsoft also provide handy free authenticator apps for Android and iOS. And popular paid password managers like 1Password and Dashlane also incorporate a 2FA function.
Some sites and apps make it even easier by replacing codes with push notifications. When you log in to a website, you get an alert on the authenticator app and press a button to confirm your identity. A site called Two Factor Auth provides an extensive list of whether major sites offer authentication based on your phone number or if they'll also accept app-based 2FA.
What if you still need a phone number?
While most major sites allow authenticator apps, some are still stuck on phone numbers. But you have an option here too: Instead of your cellphone number, give them a Google Voice number.
---
Related: These 11 Facebook privacy tweaks put you back in control
---
For years, Google has allowed people to get free virtual phone numbers that can receive calls and texts just like a real number. (You can access it online or have messages forwarded to another phone.)  Using them when you sign up for services is a great way to cut down on spam phone calls and also ensure that the company doesn't have your real phone number forever. (A dedicated Gmail for spam is another good idea.)
One catch: Google requires you to provide a real phone number when you sign up for Google Voice. But you can delete the number in your settings after you've set up the service, though that means you won't be able to have messages or calls forwarded to that number. Unlike Facebook, Google at least claims that it will honor user requests to delete their data. Even if it's lying, you're giving your real number to just one site instead of every site that requires a phone number for 2FA.
Still, there are times when you may want a company to have your real number. Banks may support authenticator apps for 2FA, or work with a Google Voice number. But if a crook has been messing with your bank account, you might want to get an alert about that ASAP.
9 critical questions about Microsoft's first Android phone - Computerworld
Posted: 08 Oct 2019 08:59 AM PDT
Well, gang, it's finally happened: Hell has officially frozen over.
Didja hear about this? Microsoft is making its own Android phone. Let me rephrase that: Microsoft, the once-mortal-nemesis of Google, is building a phone running Google's operating system. Microsoft, the tech giant that tried and failed to claim its piece of the mobile ecosystem pie with Windows Mobile, is now staking its mobile future entirely on its competitor's platform.
Man. What a world we live in.
Now, to be fair, Microsoft's basically been building its own ecosystem within Android for a while already: After years of providing only sparse, subpar versions of its programs for Android, the MS crew started taking Android seriously a few years back. And boy howdy, was that one heck of a shift.
Nowadays, Microsoft maintains a sprawling suite of commendable Android apps — everything from its own custom-made home screen launcher to a popular third-party keyboard it snatched up and then slowly but surely started to, uh, Microsoft-ify. At this point, all it takes is a handful of downloads and a teensy bit of planning to create a complete Microsoft experience within any Android phone.
But that's the catch: The phone isn't Microsoft's — and that means the hardware and the core software experience remain outside of Microsoft's control. With last week's announcement of the Surface Duo, the company seems determined to take things up a notch and correct that small but significant limitation.
And the craziest part of all? The Surface Duo (which Microsoft insists shouldn't be categorized as a "phone," but, I mean, c'mon) isn't just your run-of-the-mill rectangular Android device. It sports two side-by-side screens that are connected by a thin hinge and able to fold 180 degrees in either direction. It's a pretty bold gamble for Microsoft to make — one that could either pay off enormously or cause the company to fall flat on its face once more.
Since the Duo isn't expected to ship until next year's holiday season, we're left with some pretty big questions about how exactly it'll work and what sort of value it will (or won't) provide. Specifically, as I've been chewing over the news and letting it marinate over these past several days, I've found myself coming back to the same set of burning questions — the answers to which could collectively determine the fate of both the phone itself and its greater impact on Android.
Think 'em through with me, won't ya?
1. How much will the Surface Duo cost?
Part of Microsoft's hesitance to frame the Surface Duo as a phone may come down to the fact that the company's hoping to avoid positioning the gadget as Just Another Android Smartphone™ and instead have it be seen as a brand new, one-of-a-kind mobile productivity system.
Why? It's simple: By downplaying the "Android phone" angle and focusing on the "Surface computer" notion, Microsoft can — in theory — set its device apart from the pack and allow it to exist in a category of its own. The company's explanation of the positioning pretty much spells it out:
"Surface has always been about creating and redefining categories; this is another example of that," a Microsoft spokesperson told me via email. "Sure, it makes phone calls, but it does much more than that. It's a dual-screen Surface that fits in your pocket, bringing together the best of Microsoft productivity experiences, Android apps, and Surface hardware design into a single device you can take anywhere."
See what I mean? And this almost certainly isn't just about marketing, either; after all, if the Surface Duo isn't, in Microsoft's reckoning, a phone, it doesn't necessarily have to be priced like one.
So there's our first question: Just how high of a price of this thing gonna command? Microsoft's positioning of the product as an on-the-go productivity computer for business-minded individuals — not to mention its emphasis on the fact that the (ahem) phone has two 5.6-in. displays that fold out into what's effectively an 8.3-in. screen — makes me think the cost may be closer to the $2,000 tag of Samsung's silly Galaxy Fold than the $1,000-ish price of a typical high-end flagship phone.
Will people be willing to pay that much for a product like this? Should they be?
2. How many apps will fully support the Duo's dual-screen setup?
A key selling point of the Surface Duo's unusual form is the fact that you can — in theory — use apps across the device's two screens in some pretty interesting ways. The Duo will supposedly let you drag content from an app on one screen into an app on the other, stretch a single app across both of the screens, and move an app from one screen to the other in a way that feels seamless and natural.
And a key difference between the Surface Duo and earlier Android phones that have attempted this two-screen concept — aside from what appears to be just a better hardware implementation — is the fact that Android 10 actually lays the foundation for this sort of thing to happen on the operating system level. The feature was originally described as being about support for foldables, but its core concept is something Google calls "app continuity." That really just means it's a framework for developers to make their apps support a phone with multiple screen areas and be able to exist across those areas sensibly.
Still, it's up to app developers to implement support for that feature — and we all know how slow and unreliable Android app developers often are to come around to those sorts of standards. Especially given the fact that the number of devices taking advantage of foldable screens or multiple screens are presumably gonna be miniscule for the foreseeable future, will all the cool trickery Microsoft showed off in its Surface Duo demo actually work on any broad level?
If that sort of dual-screen harmony exists only for Microsoft's own apps and a small handful of others, the Surface Duo's appeal suddenly becomes significantly less strong.
And speaking of which....
3. What'll happen with apps that don't have proper dual-screen support?
No matter how good of a job Microsoft (or Google) does in convincing developers to get ahead of the game and invest resources in creating dual-screen-optimized app experiences, it's inevitable that a fair number of Android apps are not gonna support the setup by the time the Duo launches.
So what happens when you use what I guess we could call a "legacy app" — one whose developer hasn't updated its code in order to explicitly support the two-screen configuration? Will there be some sort of reasonably elegant fallback system in place for those instances, or will it be painfully clunky, confusing, and awkward when you try to drag a non-optimized app from one screen to another or try to drag content from a properly optimized app into a legacy holdout?
The answer to that question should tell us volumes about what the real-world Duo-using experience will be like.
4. How advantageous will the whole dual-screen thing really be, anyway?
The entire Surface Duo proposition hinges on the idea that having a dual-screen phone and being able to interact with apps across those two screens is going to be legitimately advantageous and something you'll actually work into your regular phone-using routine. But once you get past the initial novelty of carrying around a device like this, is that benefit even something you'd tap into and appreciate all that frequently?
I mean, think about it: As it stands now, most of us tend to do little odds and ends on our smartphones and then save the most intensive work for when we're back at our laptops or desktop computers — right? Will having the ability to stretch (some) apps out to a larger size and to more easily run multiple apps side by side, with dragging and dropping as an option, really be all that compelling in a handheld-device form? How often will you do anything with that setup that you couldn't accomplish just as easily with the already-pretty-big screen on your regular smartphone — or that you wouldn't still prefer to hang onto and handle once you're back at a full-sized computer?
Microsoft is clearly banking on the answer being "enough to make it seem worthwhile," but until we're able to spend time with this thing in the real world and get past that new-gadget-smell period, we won't truly know what type of genuine value the form will or won't offer in day-to-day life.
5. Will using the Duo feel more like a Microsoft experience? Or will it still be Google-centric?
In general, Google keeps a fairly tight grip on Android. Companies that develop devices with Google's Android software and its full suite of accompanying services have a laundry list of requirements to contend with, not least of which is the emphasis on a Google account for signing in and syncing and the placement of Google services all throughout the operating system.
More than any other Android-device-creating company, though, Microsoft has its own legitimately thriving ecosystem of competing services. Microsoft users are accustomed to signing in with their Microsoft accounts and accessing their Microsoft apps for things like email and office work.
So will the Surface Duo live within the standard Android parameters, where the Microsoft layer is forced to exist within the Google universe — meaning you'll have to first sign into the phone with Google and then sign in separately with Microsoft? (Awkward.) Will you end up with warring factions of productivity apps angling for your attention? (Unpleasant.) Or will Microsoft, given its clout and the number of business folk it could conceivably bring into the fold, strike some sort of deal for an unprecedented exception that'd let it claim some manner of autonomy over its environment?
The idea of that happening goes against everything Android represents to Google, on the surface, but this is also Microsoft we're talking about here — so who knows? If Google were ever to bend its rules in any way, this could be the time and place it happens.
The logical next question, then:
6. What will Microsoft's Android software experience be like?
We've seen Microsoft's take on the Android home screen, courtesy of the company's surprisingly decent Microsoft Launcher app — but when the company has complete control over the look and feel of the phone's software, how far will it go?
Will we see an LG-reminiscent take on Android, with ample change for the sake of change and a misguided emphasis on "differentiation" through arbitrary interface meddling? Will Microsoft try to give Android a Windows-like appearance in terms of its menus and other core elements, in order to create consistency across its own various products? Or will the company stick reasonably close to the Android standard and just add in some subtle visual touches to make the software feel less like Google's and more like its own?
Only time will tell the answer — along with the answer of what the ultimate result will be like to use and whether it ends up being an asset or a liability of the Duo device.
And on a not-entirely-unrelated note...
7. How will Microsoft do with software updates?
This one's incredibly important, especially for a company like Microsoft: Other than Google, as we've discussed approximately 7.4 gazillion times over the years, almost every Android manufacturer is embarrassingly bad about providing timely and ongoing operating system updates to its devices. It's a problem that never seems to get any better, despite Google's best attempts to make the upgrade delivery process easier and less resource-intensive.
If any other company were to have the drive and ability to match Google's software support standard, Microsoft sure seems like it'd be it. Microsoft is laser-focused on the enterprise market and on winning over the trust of serious business users, and no serious business user should be using a phone with software that's months out of date. Microsoft, of all entities, is keenly aware of this.
So will Microsoft manage to send out both security patches and OS updates as quickly as Google does? Will it do so for a full three years, like Google alone does right now with its Pixel devices? Could it exceed that and set a whole new standard for the platform? Or will it fall into the patterns of other Android device-makers who focus on short-term hardware sales over long-term satisfaction?
More than any other question on this list, this is one I'm eager to see answered.
8. Will the Duo's single-camera setup be a limitation?
Microsoft may be positioning the Surface Duo as a business-aimed productivity device, but let's not kid ourselves: Every mobile device nowadays does double-duty and also addresses our personal needs, at least to some degree. And there's nowhere that's more apparent than in the realm of mobile photography.
Whether a phone is primarily intended for personal use or for business, most of us expect to be able to whip the thing out at a moment's notice and snap a good-lookin' photo in just the right moment. And on the Surface Duo shown off at Microsoft's event, the phone sports only a single camera — one that resides inside the device, after you open it up.
Questions about photo quality aside, how problematic will it be to have to pull your phone out of your pocket and then open it up and flip it over before being able to take a photo? Microsoft has said the device's hardware is essentially complete at this point and shouldn't change between now and the Duo's launch, so this is presumably the same camera arrangement we'll see when the thing actually goes on sale.
And finally...
9. Will the Surface Duo be an anomaly, or will other companies follow suit?
While Microsoft's been developing the Duo (a process the company says has been underway for three years, incidentally — and that some recently surfaced concepts indicate has been rolling around on a theoretical level for even longer), other Android device-makers have had their focus on vaguely similar devices with screens that actually fold instead of having a thin hinge between 'em.
Those devices, suffice it to say, have thus far been overridden with asterisks and hardly advisable for anyone to purchase. And based on everything we're seeing at this point, Microsoft's small-hinged dual-screen arrangement seems like it could (could) be a much more practical and sensible take on the same basic concept.
So will the Surface Duo kick off a whole new category of mobile devices? Will other companies eventually follow suit and try to create their own similar products? Or will the Duo remain a niche-appeal anomaly — another funky form experiment that ends up offering limited practical appeal?
The answer to this last question will ultimately depend upon the answers to the eight previous inquiries in this list. They're all answers we're unlikely to know for several more months yet — but the realities they represent are well worth contemplating as we think through Microsoft's Android gamble and work to wrap our heads around what's on the way.
For now, we can say one thing with near-100-percent certainty: Android hardware is about to get really interesting — and whether Microsoft's first self-made effort ends up being a breakthrough or a bust, the innovation and investment it represents within this platform can only benefit us all in the end.
Sign up for my weekly newsletter to get more practical tips, personal recommendations, and plain-English perspective on the news that matters.
Who will win the streaming wars? - Los Angeles Times
Posted: 10 Oct 2019 04:00 AM PDT
This story is part of a Times series on the great streaming wars of 2019. Click here to read the rest of our coverage of Disney +, Apple TV +, HBOMax and more.
An epic battle is brewing in the entertainment industry. In the coming months, most of the biggest media conglomerates will launch their own streaming services in a high-stakes effort to remain relevant by selling movies, TV programming and short-form videos directly to viewers.
While the much-anticipated slugfest between the Walt Disney Co. and Netflix Inc. is sure to garner the most attention, AT&T Inc.'s HBO Max and Comcast Corp.'s Peacock also are getting ready to enter the fray, as are Apple Inc.'s Apple TV+ and Jeffrey Katzenberg and Meg Whitman's Quibi.
The competition for subscription and advertising dollars has already led to disruption and anxiety. Studios are spending heavily to lock up prolific showrunners and popular older shows that they hope will get viewers to subscribe. Recently, tensions flared as Disney began rejecting Netflix ads on its TV channels.
"It's really setting up to where all these massive media organizations are looking to keep their content within their own ecosystems," said Kevin Crotty, co-president of Century City-based talent agency ICM Partners.
Not every service will be able to thrive in this crowded market, and several companies have clear advantages. But it's far too early to declare winners and losers, said Tom K. Ara, a Los Angeles-based entertainment industry attorney at the law firm DLA Piper.
"Anyone who says they know how it's going to play out is foolish," Ara said.
Disney vs. Netflix
If any company can claim "favorite" status in the streaming race, it's probably Disney, which launches its subscription service, Disney+, on Nov. 12.
Disney Chief Executive Bob Iger has been clear about his intentions for Disney+, calling it "the most important product that the company has launched" during his 14-year tenure. It's not just a product but a shift in Disney's business model. The company's stock surged after Disney executives presented their plans at an April investor event at the company's Burbank headquarters, where they projected attracting 60 million to 90 million subscribers by 2024.
The Mouse House has several key advantages: namely its deep library and slate of originals from the industry's most enviable collection of brands, including Marvel, Pixar and "Star Wars." New productions exclusive to Disney+ include a live-action Lucasfilm series, "The Mandalorian," several Marvel shows including "WandaVision," and Disney Channel reboots such as "High School Musical: The Musical: The Series."
"Think about the range of subscribers they'll be able to attract, from children to adults, from 'Star Wars' fans to Homer Simpson fans to National Geographic fans," said Ric Kay, head of MUFG's Media, Telecom & Sports Finance practice.
Another huge factor will be its low price of $6.99 a month, or a discounted $70 a year, compared to Netflix's basic offering of $8.99 a month. The company also offered a significant three-year discount for D23 members. It will bundle Disney+ with Hulu, which will host more of the company's non-Disney-branded content, and sports service ESPN+, for $12.99 a month.
The rise of Disney could leave frontrunner Netflix in a vulnerable position.
Netflix, which has long relied on content it licenses from studios as well as its originals, must cope with efforts by suppliers-turned-rivals to claw back the rights to stream programs such as "The Office." Shares plunged after the company in July reported losing nearly 130,000 U.S. customers in one quarter, and observers were split on whether the stumble was a blip or a trend.
"Netflix has hit a road bump because they've reached a saturation point," said Gene Del Vecchio, an entertainment marketing expert at USC's Marshall School of Business.
Netflix will now have to rely more on addictive original content, including "Dead to Me" and "Queer Eye," to maintain its status as a must-have for viewers. Its movies strategy is also poised for a major test when "The Irishman," a 3 1/2-hr epic from Martin Scorsese, hits theaters Nov. 1 before streaming Nov. 27.
But Bernstein analyst Todd Juenger argues that both Netflix and Disney+ will offer distinct programming. "Disney+ should not hurt Netflix," he said in a recent report. "It is not a substitute, it is a complement."
Phone folks and cable guys
Unlike Disney+, which is focused on family-friendly entertainment, AT&T Inc.'s WarnerMedia will offer something for every demographic. The company's HBO Max, coming spring 2020, promises originals from its namesake channel, as well as the 96-year-old Warner Bros. studio, Looney Tunes and Cartoon Network.
Fortunately for the Dallas phone company, HBO's brand is associated with quality. Original shows such as "Dune: The Sisterhood" and a recently announced revival of animated satire "The Boondocks" should help convince people to sign up. In an appeal to families, the company recently announced "Sesame Street" would be moving to HBO Max for new seasons.
"The quality, curation and marquee aspects of HBO form the foundation of our offering and give us an immediate head-start with consumers," said Bob Greenblatt, chairman of WarnerMedia Entertainment and Direct-to-Consumer.
But pricing, which has not been announced, could be a hurdle, as Max is expected to be the most expensive on the market. HBO's existing streaming option, HBO Now, already costs about $15 a month. HBO Max may initially charge a price similar to HBO Now's, said people familiar with the matter who were not authorized to comment. WarnerMedia is expected to reveal details at an Oct. 29 investor event in Burbank.
Some analysts think the relatively high price may limit how many people sign up for the new service, even with exclusive content and older material including "Friends" and "The Big Bang Theory." Some in the industry also question whether HBO will continue its dominance following the high level exodus of top executives at the premium channel, including Richard Plepler, the architect of much of HBO's success under previous Time Warner management.
Meanwhile, Comcast Corp.'s Peacock will be playing catch-up when it launches in April. Peacock promises new seasons of such shows as "A.P. Bio," reboots of "Battlestar Galactica" and "Saved by the Bell," and old seasons of favorites including "30 Rock" and "Parks & Recreation." NBCUniversal is sure to give Peacock a robust promotional push during its presentation of the Tokyo summer Olympics.
But Peacock is taking a different approach to the market, by relying largely on an ad-supported model. The advertising-based version of Peacock will be available for free for NBCUniversal pay-TV subscribers, while an ad-free version will be offered for a yet-undisclosed fee. Cord cutters will have to pay a subscription for the service.
Unlike some companies, the Philadelphia cable colossus is not willing to cannibalize its legacy business for the sake of streaming. "We looked at it and said, let's do something different than the very, increasingly crowded field," said Comcast chairman and chief executive Brian Roberts at a recent investor summit.
Peacock still appears to be working out the kinks. In a leadership shakeup announced Monday, Comcast Cable executive Matt Strauss was named chairman of the streaming platform, taking over direct-to-consumer duties from Bonnie Hammer, who has been shifted to a new position overseeing NBCUniversal's television studios.
Wild cards
Apple's much-anticipated efforts in the entertainment space have long faced skepticism, despite the iPhone maker's enormous cash reserves and fan base. However, the Cupertino, Calif. tech titan's strategy for Apple TV+ has gradually become clearer.
The new app, launching Nov. 1, costs significantly less than the competition, at $4.99 a month (new Apple device buyers receive a free yearlong subscription). That price should be low enough for many consumers to check out original series, including Jennifer Aniston and Reese Witherspoon's "The Morning Show" and the Jason Momoa sci-fi epic, "See."
The company still has to prove it can make quality content, and Apple has previously pulled the plug on significant endeavors when there are early signs of trouble. Still, with vast resources and a global mobile phone network, Apple can't be counted out.
"I think people underestimate Apple," said Dan Rayburn, a digital media analyst at consulting firm Frost & Sullivan. "Apple doesn't have to have 10,000 hours of content at launch, they just have to have really great content."
Rival Amazon.com is already entrenched in the streaming space, though its approach to content has evolved under Amazon Studios' head Jennifer Salke, who took over in early 2018. The company, which uses original shows to entice subscribers to its Amazon Prime delivery service, has proven it can generate interest with niche shows such as the Emmy-winning "Fleabag." But Amazon is also trying to appeal to a wider, more global audience with big shows, including a pricey "Lord of the Rings" series.
One of the riskiest plays is probably Quibi, the Los Angeles-based start up that aims to provide short-form series specifically designed for mobile devices. The executives behind Quibi, which will charge about $5 a month with ads and $8 without ads, think they can get millennials to watch shows in bite-sized "chapters" lasting 7 to 10 minutes. The company has already raised $1 billion to support its efforts, and it seems every producer in Hollywood is making a show for Quibi. In a deal with CBS News, for example, the nascent company recently announced a six-minute program from the producers of "60 Minutes."
Talent race
Some media executives used to scoff at the amount of money Netflix would spend on original content. But the company's willingness to throw money at talent has increasingly become the norm in Hollywood.
Top-tier showrunners have scored massive, exclusive deals from studios in the last couple of years. Netflix shook up the entertainment world by giving nine-figure pacts to Shonda Rhimes and Ryan Murphy. WarnerMedia has responded by locking up the likes of Greg Berlanti and J.J. Abrams with their own mega-deals. In recent weeks, Amazon has secured "Fleabag" creator Phoebe Waller-Bridge, while Netflix signed "Stranger Things" producers the Duffer Brothers.
"With the proliferation of over-the-top services, the truly independent producers believe there's a real opportunity," said Bryan LaCour, managing director and head of entertainment finance at MUFG Union Bank. "While a lot of deals with creators have closed, the streaming services require additional content beyond the level the exclusive creators can generate and that's an opportunity for the independent producers."
On the other hand, some entertainment financiers and studio executives worry that the increased spending on content has the makings of a bubble. They note that past success does not necessarily predict future success. It will be several years before the studios know whether their deals paid off, but studios may feel they don't have a choice over whether to pay up. "The numbers have gotten higher, because the stakes have gotten so much higher," said one film financier.
The streaming race has also changed the economics of production deals, often limiting the upside for creators. Netflix is famous for buying out talent's backend participation with big guarantees, a practice that is starting to creep into the legacy media business. The Times reported in September that Disney is pressing TV producers and other profit participants in its shows to accept a new formula offering profits sooner in exchange for control of future licensing revenue.
Another concern is that the deal frenzy is widening the divide between the haves and the have-nots in the film and TV business, insiders said.
"For brand-name showrunners and creators, the marketplace is great," said ICM's Crotty. "Everyone else needs someone to fight for their deals."
How Companies Implemented the New Revenue Recognition Standard - Forbes
Posted: 10 Oct 2019 06:55 AM PDT
Five years after the Financial Accounting Standards Board (FASB) first issued new revenue recognition rules, we finally get to see its impact on reported financials. The new standard was originally scheduled to go into effect in 2016, but the FASB delayed implementation until 2018 due to concerns over the difficulty of implementation. As a result, the first 10-K's utilizing the new standard came out earlier this year for most companies.
While the new standard, ASU 2014-09 (also referred to as ASC 606), primarily deals with revenue, it will also have significant impacts on how companies report expenses, as well as assets and liabilities on the balance sheet.
Most companies have seen relatively little impact from the new revenue recognition rules, but for a handful of industries it significantly distorted revenue and earnings over the past year. This report digs into how the new rule works, what's changed, and how investors should respond.
How the New Rule Works
The FASB announced the new revenue recognition rule in 2014 as part of an effort to standardize accounting treatments and continue to converge U.S. Generally Accepted Accounting Principles (GAAP) with International Financial Reporting Standards (IFRS). As the FASB wrote in the announcement of the new rule:
"Previous revenue recognition guidance in U.S. GAAP comprised broad revenue recognition concepts together with numerous revenue requirements for particular industries or transactions, which sometimes resulted in different accounting for economically similar transactions."
The new revenue recognition standard replaced the more than 100 different industry and transaction-specific guidelines with a basic, five-step framework. Under the new rule, companies must carry out the following steps:
Step 1: Identify the contract(s) with a customer.
Step 2: Identify the performance obligations in the contract.
Step 3: Determine the transaction price.
Step 4: Allocate the transaction price to the performance obligations in the contract.
Step 5: Recognize revenue when (or as) the entity satisfies a performance obligation.
In principle, these steps sound straightforward, but executing them is not always simple. The full standard runs 700 pages long with all the amendments included. These amendments give guidance on specific issues related to revenue recognition and outline the increased disclosure that will be required from companies under the new rules.
In addition to changing the way companies recognize revenue, the new rule impacts some of the expenses related to how companies obtain and satisfy contracts with customers. For example, companies now have more discretion to capitalize sales commissions for long-term contracts. Rather than being expensed immediately, these commissions are now recognized as contract assets on the balance sheet and amortized over the life of the contract.
All in all, the new standard was so complex that the FASB pushed back the implementation date to give companies more time to adjust. Fiscal year 2018 was the first year for which companies delivered fully audited financial statements under ASU 2014-09.
While every company that files under GAAP is subject to the new rule, the impact can vary widely. Some companies, like US Steel (X), saw no change to their financial statements. Others experienced significant boosts to revenue or earnings based on the new accounting rules. Below, I'll walk through examples from three different industries that have been especially impacted.
Software: Verint Systems (VRNT)
I previously highlighted how ASU 2014-09 impacted Verint Systems' (VRNT) 2018 earnings in my article, "This Tech Laggard Is Back in the Danger Zone." The software industry has been particularly impacted by the new rule due to the long-term nature of many cloud software recurring revenue contracts.
Under previous guidelines, revenue from software licensing agreements where payment for the license is paid in installments over more than 12 months could only be recognized when the customer was billed for each payment. Under the new standards, contracted revenue can be recognized upon transfer of control of the software license.
This change accelerated the recognition of contracted revenue for software companies in 2018 and led to a significant increase in revenue for some companies. In fiscal year 2018, VRNT, for example, recognized additional revenues of $48 million (4% of total revenue and 50% of revenue growth) due to the adoption of the new standard, as shown in Figure 1. 
Figure 1: VRNT Income Statement with and Without the New Revenue Recognition Rule
Figure 1 also shows that VRNT's selling, general, and administrative expense declined by $14 million, primarily due to the capitalization of commissions paid to agents and sales personnel. As a result, VRNT received a $51.5 million boost to net income last year, which significantly impacted NOPAT as well. See Figure 2.
Figure 2: VRNT NOPAT With and Without Accounting Rule Change: 2013-TTM
Normally, my firm's Robo-Analyst[1] technology would collect this information and make an adjustment to account for the impact of a new accounting rule change. However, ASU 2014-09 represents a complete overhaul of the revenue recognition process, and the disclosure around its impact is too inconsistent for me to fully disaggregate and adjust for its impact across all companies over all of their histories. Limited disclosures force everyone to accept this new standard as the default going forward and study disclosures on a case by case basis with the hope that one can find profit distortions.
Clearly, investors need to be on the lookout for companies – like Verint – with unusual changes to their income statement in 2018 based on this new rule. Because disclosures on how the companies apply the rule vary so much, I do not yet have comprehensive data on the rule's impact. But, the rule has a material impact on every software company I've analyzed so far.
The good news for investors is that the distortionary effect of this rule should dissipate after a year. The revenue that was pulled forward into 2018 should be a one-time boost. The commissions that were capitalized appear on the income statement as amortization. VRNT, and other companies like it, should see their revenue growth and after-tax operating profit (NOPAT) revert to historical levels going forward.
Telecom: AT&T (T)
Telecom companies face significant challenges regarding the timing and allocation of their revenue due to their tendency to bundle a variety of products and services together. These bundles make it difficult to determine what portion of a transaction price is attributable to each performance obligation (Step 4 of the new standard) and when each performance obligation is completed (Step 5 of the new standard).
As an example, a telecom company such as AT&T may sell a cell phone and cell service together with the price of both bundled into a single monthly payment. This arrangement raises two important questions:
Are the cell phone and cell service two distinct performance obligations, or are they a single performance obligation?
If they are separate performance obligations, should the revenue from the sale of the cell phone be recognized immediately, or over the lifetime of the contract?
Under previous revenue guidance, the cell phone and the service were considered to be a single performance obligation, and revenue from both could only be recognized as payments were received.
Under ASU 2014-09, however, these two items can be treated as distinct performance obligations. The revenue from the cell service would be recognized monthly, but the entirety of the expected revenue from the sale of the phone would be immediately recognized upon its transfer to the customer. The revenue that has been recognized but not yet billed is recorded on the balance sheet as a contract asset.
In addition, the new revenue recognition standard advises companies to allocate transaction prices based on a stand-alone selling price basis, i.e. the amount that a good or service would sell for on its own without a bundle. Since AT&T often sells phones at highly discounted prices as part of its bundles, this new guidance causes the company to report higher equipment revenue and lower service revenues than in the past, as shown in Figure 3.
Figure 3: T Income Statement with and Without the New Revenue Recognition Rule
Defense Industry: Lockheed Martin (LMT)
Roughly 70% of LMT's revenue comes from contracts with the U.S. government, and many of these contracts cover large-scale projects that may take years to complete and consist of a large number of deliverables. In addition, the company often receives payment – or part of its payment – for these contracts prior to fulfilling the performance obligations.
Under the prior revenue recognition guidance, LMT recognized revenue in two different ways based on the nature of products or services delivered. It either recorded revenue under:
Percentage of Completion Cost-to-Cost: Recognize revenue as the costs to fulfill the contract are incurred.
Percentage of Completion Units-of-Delivery: Recognize revenue as the various units of the contract are delivered to the customer.
Under ASU 2014-09, this disparity has been resolved, and all contracts are now accounted for using the Cost-to-Cost method. Since costs are typically incurred prior to the delivery of a unit, this new standard accelerates the recognition of revenue for contracts that had previously been accounted for under the Units-of-Delivery method.
Unlike VRNT and T, LMT does not disclose how the new accounting rule impacted its financial statements for 2018. However, the company does show the impact of the retrospective adoption of the rule on its 2017 financial statements.
It appears that about half of companies disclose the rule's impact on current financials and half only disclose its impact on past financials. So far, very few companies have disclosed the impact of the rule (past or present) on their balance sheet as Lockheed Martin does. See Figure 4.
Figure 4: LMT 2017 Balance Sheet With and Without the New Revenue Recognition Rule
The two largest changes under the rule are:
The reclassification of a significant portion of accounts receivables as contract assets instead.
A $1.6 billion reduction in inventories to reflect the accelerated recognition of revenue under the Cost-to-Cost method.
While the components of the balance sheet shift around, the ultimate impact on total assets and liabilities is negligible. In other words, the actual cash flows and assets of the company are not changing despite the new revenue recognition standard.
How To Protect Yourself
Given the distortionary impact of the new rule, how should investors avoid being misled by changing accounting rules?
The first step is to analyze free cash flow. While the new rule may artificially increase NOPAT for some companies, those changes will also flow through the balance sheet and increase invested capital.
Take the example of VRNT above. The new rule may have increased the company's NOPAT from $30 million to $90 million, but it also contributed to a $145 million increase in invested capital due to the increase in contract assets and decrease in current liabilities on the balance sheet.
As a result, even though VRNT's NOPAT increased in 2018, its free cash flow declined from -$27 million to -$54 million. When the trend in a company's NOPAT and its free cash flow diverges in this manner, investors need to focus on free cash flow.
In addition, investors should be on the lookout for companies that try to game the new revenue recognition rules to maximize their reported revenue. On page 82 of its fiscal 2019 10-K, VRNT wrote:
"While the table below indicates that calculated revenue for the year ended January 31, 2019 without the adoption of ASU No. 2014-09 would have been lower than the revenue we are reporting under the new accounting guidance, this lower calculated revenue results not only from the impact of the new accounting guidance, but also from changes we made to our business practices in anticipation and as a result of the new accounting guidance."
In other words, the company states it modified its business practices solely in an effort to hit accounting numbers, even though those accounting numbers don't actually have an impact on the real cash flows of the business.
This gaming of the numbers should be a stark reminder to investors that financial statements do not tell the full story of a business. Over the long-term, it is the economic cash flows, not the accounting earnings, of a business that drive stock prices.
Disclosure: David Trainer, Kyle Guske II, and Sam McBride receive no compensation to write about any specific stock, sector, style, or theme.
[1] Harvard Business School features our Robo-Analyst research automation technology in the case New Constructs: Disrupting Fundamental Analysis with Robo-Analysts.
PG&E concludes shut-offs, begins inspecting power lines, seeks to restore electricity - San Francisco Chronicle
Posted: 10 Oct 2019 01:27 PM PDT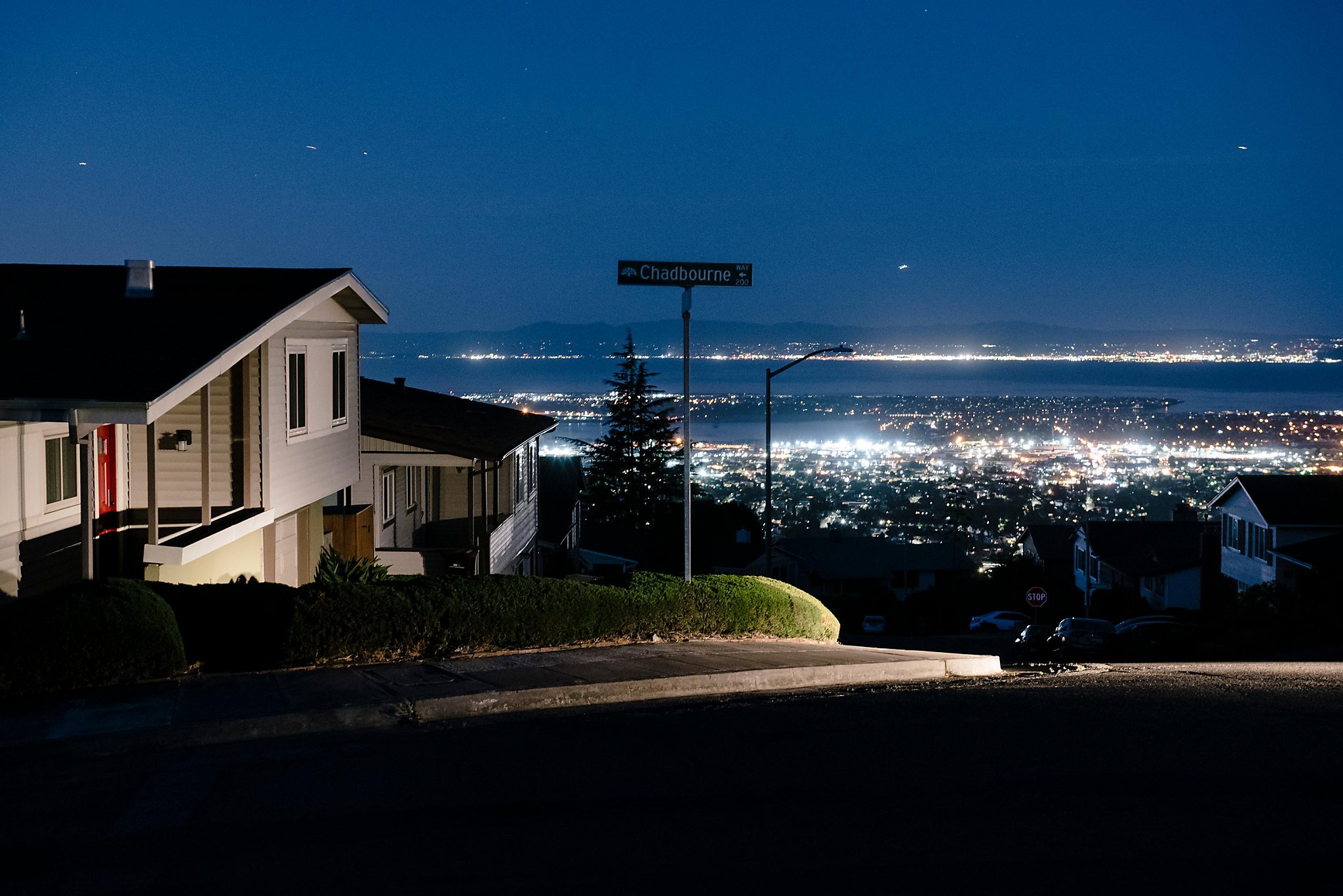 As the wind died down Thursday afternoon and peak fire danger ebbed, Pacific Gas and Electric Co. completed its electrical shutdown throughout the Bay Area and Northern California, and began the arduous process of getting electricity restored.
But hundreds of thousands of its customers were without power, and it appeared likely many would stay in the dark overnight and beyond as PG&E started inspecting its vast electrical network for signs of damage.
An estimated 2 million people — or 726,000 customers — were left without power at the peak of the massive outage, which hit parts of 34 counties Wednesday and Thursday.
Lights went out late Wednesday and early Thursday in Bay Area counties including Alameda, Contra Costa and Santa Clara, affecting more than 150,000 residences and businesses. In northern Bay Area counties, the blackout began a day earlier and by late Thursday had already lasted more than 24 hours for 141,000 customers.
The first wave of outages came swiftly and on schedule, but PG&E delayed the second phase by a day as weather conditions shifted. As a result, tensions flared as communities scrambled to prepare. Public officials announced school closures, businesses transported perishables and families stocked freezers with ice, only to find the outages were pushed back several times.
That uncertainty was the most difficult part of preparing for the blackouts, said Amy Worth, an Orinda City Council member. She knew of at least one business that closed unnecessarily Wednesday, believing the power would already be out.
"I think the loss of business has been very tough on our community," she said. "We have restaurants where the power is actually required to operate the kitchen, a family-run nail salon that had to close — these are small, single businesses that need the power."
The outage cost the city $30,000 for barricades, temporary stop signs, a generator and fuel, Worth said.
Kern County residents were the last to lose electricity Thursday, even as customers in Humboldt saw their power restored.
Before PG&E can begin turning the power back on, it plans to inspect 2,400 miles of transmission lines and 24,000 miles of distribution lines — a process requiring 45 helicopters and 6,300 people on the ground, according to the state's Office of Emergency Services. That process began Thursday afternoon, leaving communities waiting again.
PG&E faced intense criticism from every angle before and during the outages, including a massive backlash on social media and rebukes from politicians. Its website, with information on where the scheduled outages would occur, crashed repeatedly.
"For years PG&E has done a poor job on maintenance and tree clearing, and they're still not even close to where they need to be," said State Sen. Bill Dodd, D-Napa, in a tweet. "That fact, along with breakdowns in communication, are unacceptable. Sadly, poor performance by PG&E is par for the course, so it's not surprising."
Electric companies typically avoid outages whenever possible, but the options for PG&E were leaving millions of Californians in the dark or risking another wildfire like last year's Camp Fire in Butte County that killed 85 people and destroyed 14,000 homes. That fire's victims have filed more than $7 billion in insurance claims against the company, which filed for Chapter 11 bankruptcy protection in January.
"We faced a choice between hardship or safety, and we chose safety," said Michael Lewis, senior vice president, Electric Operations, in a statement. "We deeply apologize for the inconvenience and the hardship, but we stand by the decision because the safety of our customers and communities must come first."
The company paid an immediate financial price for the decision, with its stock price plummeting 29% percent Thursday.
A political price loomed as elected officials vowed to hold the company accountable.
"Turning off the power to hundreds of thousands of businesses, public facilities and homes during high wind events may be necessary at the moment, but it cannot be allowed to become the new normal," said Rep. Jackie Speier, D-San Mateo, in a statement. "It's not a sustainable, long-term solution for any community. These high wind events will only become more extreme as climate change continues."
Waiting in the dark, businesses across the Bay Area were already assessing the impact of the outage early Thursday morning.
Stella Ash, an employee for Pizza Rustica in Moraga, was on the phone by 7:30 a.m., canceling catering orders while others assessed the frozen food supply, the glow from their phone and the rising sun the only sources of light.
"If the freezer was off for longer than 10 hours now, the food will be spoiled," she said. "So we have to take pictures, go through insurance."
PG&E maps showed at least 13,000 homes and businesses without power Thursday in Oakland and Piedmont, mostly in the hills and in parts of East Oakland; 4,000 or more in Berkeley and El Cerrito; 2,400 in San Leandro; 6,000 in Castro Valley and Hayward; scattered, smaller outages in Union City and Fremont; 7,200 in Dublin and San Ramon; and thousands more in Orinda, Lafayette and Walnut Creek.
More than 4,300 customers on the eastern side of Richmond lost power. North Concord, Baypoint and Pittsburgh were spared.
In Santa Clara, more than 33,000 customers had lost power. In San Jose, city leaders said 20,000 customers -- or 60,000 people -- were affected by the shutoff, mostly in Alum Rock, Evergreen and Almaden. Downtown and most residential areas were spared, with outages mostly along the southwestern and eastern edges of the city.
Forecasts for high winds prompted PG&E's blackouts. By 4 a.m. Thursday, wind gusts were hitting 72 mph on Mount Diablo and 77 mph on Mount St. Helena in the North Bay.
A fire broke out in Moraga early Thursday morning despite a power outage in the area, with the blaze prompting the evacuation of 150 families. The wildfire started around 1 a.m. and burned about 60 acres. The cause was not immediately known. A small vegetation fire broke out Thursday afternoon under active company power lines on San Bruno Mountain in Brisbane, prompting brief voluntary evacuations.
In addition to the disruption to people's lives, the outages promise to be expensive. Some estimates peg the cost to businesses and residents at more than $1 billion. For many residents and business owners, it was difficult to see beyond aggravation and anger.
In Sausalito, The New Bait Shop and Deli was selling non-perishable goods using a flashlight and lantern — cash only.
"All my ice cream and deli is gone," said owner Amber Jiwani. "I'm losing $10,000 a day."
San Francisco Chronicle staff writers Tatiana Sanchez, Lauren Hernández , Anna Bauman and Steve Rubenstein contributed to this report.
Jill Tucker and Megan Cassidy are San Francisco Chronicle staff writers. Email: jtucker@sfchronicle.com, lmegan.cassidy@sfchronicle.com, Twitter: @jilltucker @meganrcassidy