---
How To Make Free Calls From Jio To Numbers On Other Phone Networks - India Times
Posted: 10 Oct 2019 10:22 PM PDT
Reliance Jio made an unprecedented announcement recently. After years of limitless calling and hefty data plans, the company announced it would now start charging users Rs 0.06 per minute for calls to numbers on other networks. 
We've already talked about the reason for that, which is TRAI going back on a previous plan to do away with charges telco pay each other to make calls onto their networks. The 6 paisa extra per minute is what that charge is, so the burden is being shifted to you. But there are are options available to you.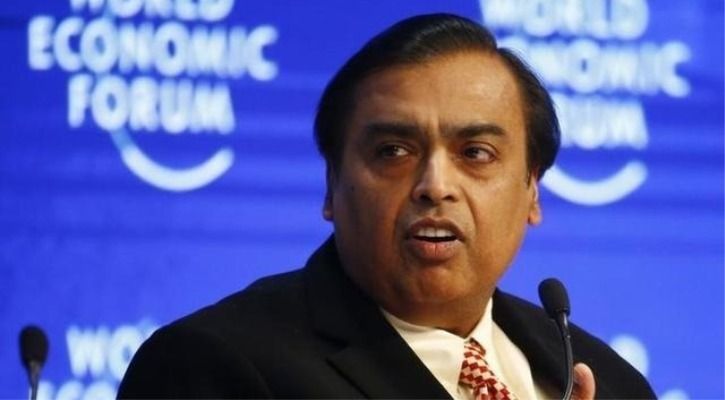 Reuters
1. Cough up the dough
As long as these IUC charges aren't abolished, as Jio was hoping would happen, these charges will be passed on to customers. At the very least though, the company is offering a few top ups for those of you that expect to be calling people on other networks.
- Rs 10 gives you 124 IUC minutes and 1GB of free data
- Rs 20 gives you 249 IUC minutes and 2GB of free data
- Rs 50 gives you 656 IUC minutes and 5GB of free data
- Rs 100 gives you 1,362 IUC minutes and 10GB of free data
So if you can't be bothered, you can simply pay these small increments as needed and stay in touch with your non-Jio friends. But obviously, since you're paying money here, it isn't really free.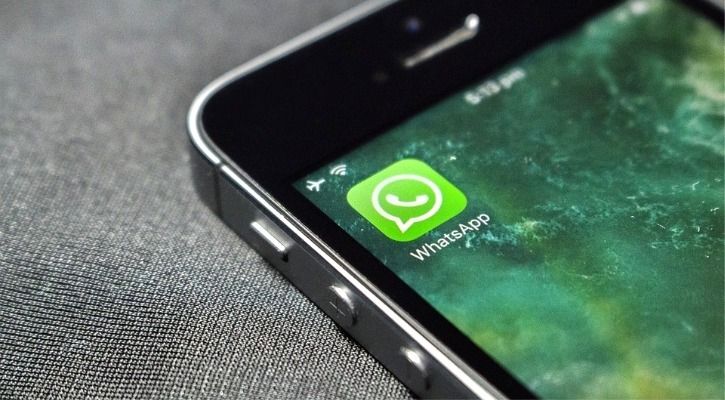 Pixabay
2. WhatsApp 
Another very simple option is to use WhatsApp to voice or video call your friends. In most cases this would eat into your data, so you'd have to decide whether that's worth it for you. You could however also just make VoIP calls while on your Wi-Fi, so you're not spending an extra dime.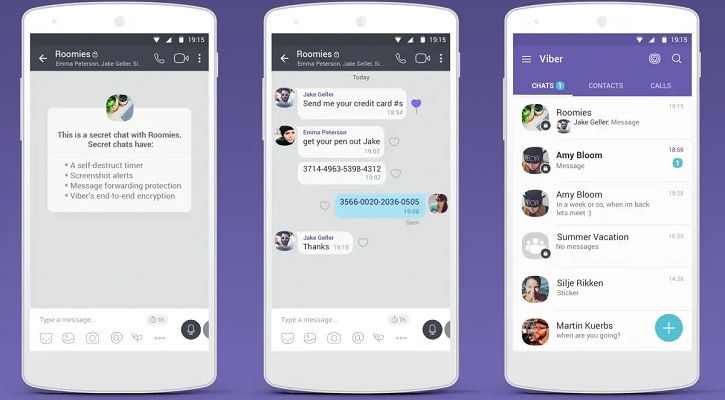 Viber
3. Viber
Another prominent messaging app, Viber, also offers VoIP calling. It's also fairly popular in India, though maybe not as much as WhatsApp, so you may not have to wait for your friends to download the app and setup first.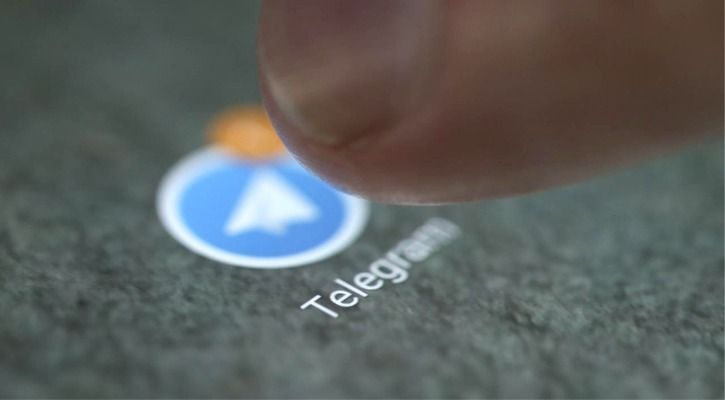 Reuters
4. Telegram
Telegram was a little late to the VoIP party, having introduced it only in 2017. One benefit however is that Telegram as a service prides itself on its encryption, so you can feel a little less paranoid about someone listening in. Additionally, it also has a desktop app, for when you want to carry on your conversation from a larger display.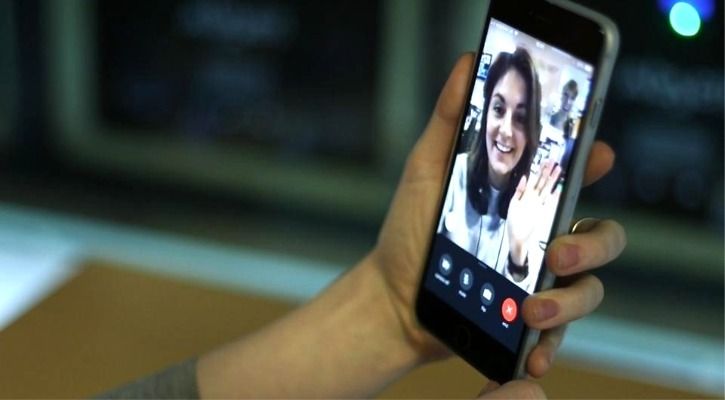 Reuters
5. FaceTime
FaceTime is the go to VoIP app if you're on an iPhone. For one, it comes baked into iOS. It also lets you call anyone with an iPhone, iPad, Mac, or even iPod Touch. And with Continuity, a feature launched in iOS 9, you can start a call on one device and move to another even during your chat.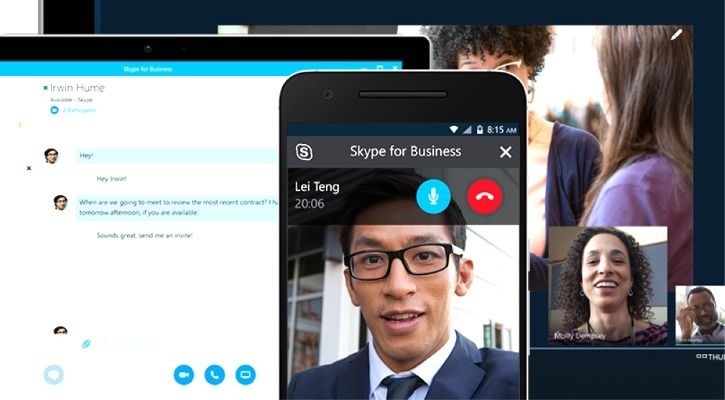 Microsoft
6. Skype
Skype is an OG in the voice call game, and one of the few that still supports old devices like the BlackBerry. It's also available for computer platforms like Windows, Mac and Linux, as well as smart TVs, your gaming consoles, and more. And if you really need it, Skype also lets you call landlines, not to mention make group video calls.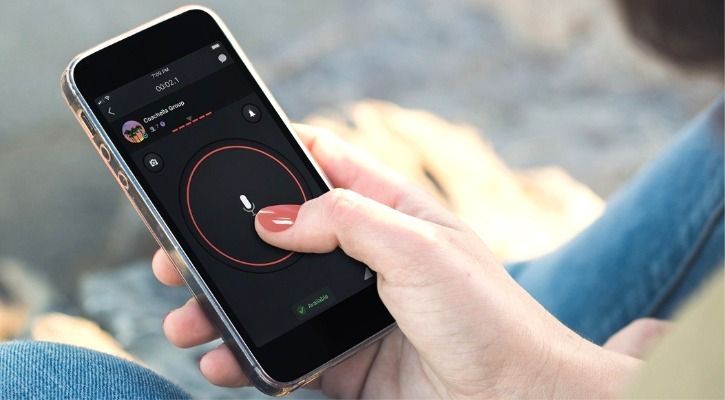 Zello
7. Zello PTT Walkie Talkie
Zello PTT Walkie Talkie is a little different than the others on this list. It's less of a chat app and more of a transceiver radio for your phone. Basically, instead of having a VoIP call where you're both simultaneously talking, it lets you "push-to-talk", so you're recording as you push the button, and it transmits when you release. 
This can of course make an extended conversation a bit tedious. However, because its not establishing a streaming connections, but rather essentially transferring audio files back and forth', it's much easier on your data. In fact, it can even work when your connection speed is down to as low as 2G levels. And if you have an Apple Watch, there's an app version for that too!
Global Business VoIP Market 2019 Business Statistics Focus Report Growth by Top Key Players – AT&T, RingCentral, 8×8, Vonage Business, Intermedia - Market News Network
Posted: 10 Oct 2019 01:11 PM PDT
With more than 100 market data pie chart, tables, figures, and graphs, now the Global Business VoIP Market study is released by Market Research Store. The comprehensive valuation of the market is presented in the report entailing facts, existing growth factors, attentive outlooks, future trends, and industry-confirmed market data forecast until 2025. According to the study, the market's key players are AT&T, RingCentral, 8×8, Vonage Business, Intermedia, Mitel, Fonality, Citrix, Dialpad, ShoreTel, Microsoft Skype, Nextiva, main business information, company profile, sales, SWOT analysis, price & gross margin, market share, and revenue.
You can ask for a Business VoIP Market Report 2018 sample here: www.marketresearchstore.com/report/global-business-voip-market-report-2019-590778#InquiryForBuying
Business VoIP Market and Competitive Analysis
Taking into consideration the ever-changing dynamics of the market, it is extremely essential to know where you currently stand in the market. The data covered in this report can play an important role while introducing new products as well as for the existing ones. The marketers, through the study, can get acquainted with the existing customer segments and trends where a sudden drop in market share is likely to be observed. One can also know their market competitors; further, they can also know % market share, segmented revenue, and market position. 
A few players covered in the study: AT&T, RingCentral, 8×8, Vonage Business, Intermedia, Mitel, Fonality, Citrix, Dialpad, ShoreTel, Microsoft Skype, Nextiva
In addition, chapters on current & historical Business VoIP market development scenario, market entropy to patent analysis and race aggressiveness is presented together with competitors, product specifications, SWOT analysis, and peer group analysis with significant financial metrics such as total revenue, gross margin, employee size, segment revenue, total assets, net profit, and so on.
Segmentation and Customer-Based Analysis
The report also covers the necessary geographic, demographic, behavioral, and psychographic data relating to the Business VoIP market's businesses segments. This information can help in looking at features that should be taken into account by the company so as to match the business requirements. For the customer-based market, the report is cataloged with market maker data so as to better comprehend who the customers are, their purchasing patterns and behavior.
Business VoIP Product Types In-Depth: Type I, Type II
Business VoIP Major Applications/End users: Commercial, Personal
Business VoIP Major Geographical First Level Segmentation: North America, Europe, Asia-Pacific, etc.***
*** For global version, list of below countries by region can be added as part of customization at minimum cost.
North America (United States, Canada & Mexico)
Asia-Pacific (Japan, China, India, Australia etc.)
Europe (Germany, UK, France etc.)
Central & South America (Brazil, Argentina etc.)
Middle East & Africa (United Arab Emirates, Saudi Arabia, South Africa etc.)
Business VoIP Product/Service Development
At present, it is very essential to comprehend how the client's requirements are being fulfilled by the services/products and what modification would be needed to make it more appealing. Making use of user experience research and user testing, the report provides constructive strategies on the focus group. The demand-side study can pave the way to link consumer choices with innovation.
In-Depth Reporting of Business VoIP Product Types:**
** Additional narrow or smaller segments by type can be covered on client's request as per feasibility
Everything relating to report customization can be enquired (15% instant discount) @ www.marketresearchstore.com/report/global-business-voip-market-report-2019-590778#RequestSample
Marketing Communication and Sales Channel
To verify the potential of marketing communications and advertising, it is vital to get a better picture of "marketing effectiveness" on a regular basis. This will enable to acknowledge the best approaches to get in touch with the untapped user base. The report would give them an idea to put forth effective approaches and recognize the reason for the inattentiveness of the target market. The report will offer the market segmentation with suitable sales and marketing channels to recognize potential market size by volume and revenue * (if applicable).
Pricing and Forecast
An important part is played by subscription/pricing while making a decision related to report purchasing. With this report, we analyze this pricing in order to help to understand the way businesses or customers assess it—not just in terms of comparing the product with that of competitors' but also with instant substitute products. Furthermore, distinct chapters are also provided in the report relating to labor*, capacity, cost analysis, and production*.
Thanks for go through this article; individual region-wise reports such as for Europe, Asia, or North America, or chapter-wise section can also be obtained.