---
What Is SIP Trunking, and Should Your Business Use It? - Business News Daily
Posted: 18 Sep 2019 12:00 AM PDT SIP trunking can significantly cut costs and increase reliability for your business phone system.
To determine the right service for your business, you need to research and carefully assess your business's communication needs.
SIP trunking pricing is based on several factors, like your vendor and add-on features.
As a small business owner, you're always looking for ways to cut costs and optimize your business. SIP trunking is an increasingly popular way for businesses to minimize their phone costs and improve their telecommunication bandwidth, but it can be a difficult service to understand. We broke down what SIP trunking is and how you know if it's right for your business. 
What is SIP trunking?
To put it simply, SIP trunks are virtual phone lines that allow you to make and receive calls over the internet to anyone in the world who has a phone number. 
SIP stands for Session Initiation Protocol, a popular telephony protocol that initiates calls over the internet and is primarily used to manage multimedia communications, like voice and video calls. SIP establishes and terminates the connection for a phone call, controls the transfer of data, and is what enables services like Skype and Facebook Messenger to provide free calling anywhere around the world.
A "trunk" is a line or link that carries signals and connects nodes in a communications system – in other words, a pipe that carries the data channels inside it to connect two locations.
SIP trunking is a method of sending voice and other communications over the internet through an IP-enabled private branch exchange (PBX), which is a telephone system within an enterprise that switches calls between users on local lines while allowing them to share the use of external phone lines. A PBX cuts down on costs by avoiding the need for each user to have a line to a telephone company's central office. SIP can be used to send and receive local and long-distance calls, text messages, and emails; browse the internet; and conduct video chats.
SIP trunking replaces the traditional method of the public switched telephone network (PSTN), which is a copper-wire, circuit-switched network that requires a physical connection between two points to make a call. Instead, SIP trunks use a packet-switched network, which breaks down voice calls into digital packets and sends them over a network to their destination.
Editor's note: Looking for the right business phone system for your company? Fill out the below questionnaire to have our vendor partners contact you about your needs.
buyerzone widget
SIP channels
Each SIP trunk can hold an unlimited number of channels. A channel, or line, is equivalent to one incoming or outgoing call. Because each trunk can hold as many channels as necessary, a business would only need one SIP trunk – no matter how many calls you have coming in and going out at one time. The more phone calls you have running concurrently, the more trunk channels you will need.
When looking for a SIP service provider, make sure you have a good estimate of how many channels you will need to get an accurate quote, since many vendors only charge you for the number of channels you need.
SIP vs. VoIP
SIP and VoIP (Voice over Internet Protocol) are similar in many ways, but they cannot be used interchangeably. "VoIP" is a broad term that can describe any internet-based phone service (including SIP), but SIP is a specific protocol that enables VoIP by establishing start and end points and defining messages during a call.
Benefits of SIP trunking
The greatest benefit of using SIP trunking as your business phone system is that it is highly cost-effective. This is due to many reasons, but mainly because it eliminates the costs of long-distance calling. If your business often makes phone calls across the country or the ocean, SIP trunking may be the answer for you.  
Centralized network
SIP also eliminates the use of both data and telephone voice networks. Because SIP is IP-based, you can enjoy one centralized network with multiple digital streaming capabilities that is easily scaled and requires no physical infrastructure, which means no maintenance or hardware costs.
The removal of the PSTN gateway allows the SIP trunk to connect directly to your chosen internet telephony service provider (ITSP), removes subscription fees, and gives you greater flexibility in how you scale your telecommunications services by providing more bandwidth increment options at lower rates.
Local call charges
A SIP trunk enables all calls to be local calls by carrying them over the internet, avoiding the costs of international or long-distance calls. The SIP trunk sends the call to the provider's termination point, where the call is transferred to a local PSTN, therefore only charging you for a local call.
To compete with ITSPs, many SIP trunking providers have added services such as ENUM, or telephone number mapping, which allows you to use the same phone number no matter where you are in the world. They also offer the elimination of 800 numbers by providing a local number based on your location.
Scalability
SIP trunking is flexible and easily scalable, with an unlimited number of channels allowed per trunk and no physical installation or setup necessary. New channels can be added and enabled within hours.
Disaster recovery
SIP trunking services tend to be far more flexible and resilient than legacy phone systems in a disaster Whether it's a network failure, natural disaster or hardware problem, most services will have measures in place to make sure you can still place calls. These may include geographic redundancy, routing calls to different locations or data centers, or dispersed network operating centers.
Your SIP trunking service will also help you create a disaster preparation plan on your end, including steps such as routing your calls to a different predetermined number, using a backup trunk provider, or having a cloud system ready for backup.
How to implement SIP trunks
To transition from a traditional phone service to SIP trunking, start by determining how many channels you need. This will depend on the size of your business and how many phone calls you think will be going at once.
For example, companies with 100 people or more should follow the 3-to-1 rule: For every three employees making calls, you should have one SIP channel. Companies with fewer than 100 employees will need more channels, because you are more likely to have multiple people using the phone at one time in a smaller office.
Next, assess whether you have enough bandwidth and a robust enough network to support a SIP service. Also take inventory of whether you will need to replace any desk phones with SIP-enabled IP phones.
Once you have an idea of the number of channels you'll need, you can start collecting quotes. Some of the best SIP trunk providers are 8x8, RingCentral, Jive and Nextiva.
Be sure to ask about a Session Border Controller (SBC), which acts like a firewall for SIP traffic and provides security against hacking and denial-of-service (DoS) attacks.
SIP trunking pricing
When you call vendors for SIP trunking prices, be sure to ask about setup fees, required equipment and monthly service fees. Most businesses can expect to save around 75% on telecommunication fees by switching to SIP trunking. The prices you're quoted will also vary, depending on how many IP-enabled handsets you will need and if you want to add extra features like video conferencing or forwarding to mobile devices.
These will be your main costs for SIP trunking:
Subscription, which includes the price per channel
Calling rates, which is the cost per call or per minute for outbound calls
Add-on costs for extra features
Setup fees
For SIP trunking services, the average outbound call rate in North America ranges from 0.5 cents to 3 cents per minute. The average cost per channel is between $1.67 and $15 per month. Unlimited SIP trunk channels range from $19.99 to $29.99 per channel.
A cloud-based VoIP system can cost anywhere from $10 to $75 per user per month, whereas a traditional, on-premises phone system can cost several thousand dollars in one-time fees for equipment and installation and several hundred or several thousand dollars in monthly fees, depending on your call volume.
Maintaining Hack-Free Communications: Is VoIP Secure? - The Hack Post
Posted: 09 Oct 2019 06:26 PM PDT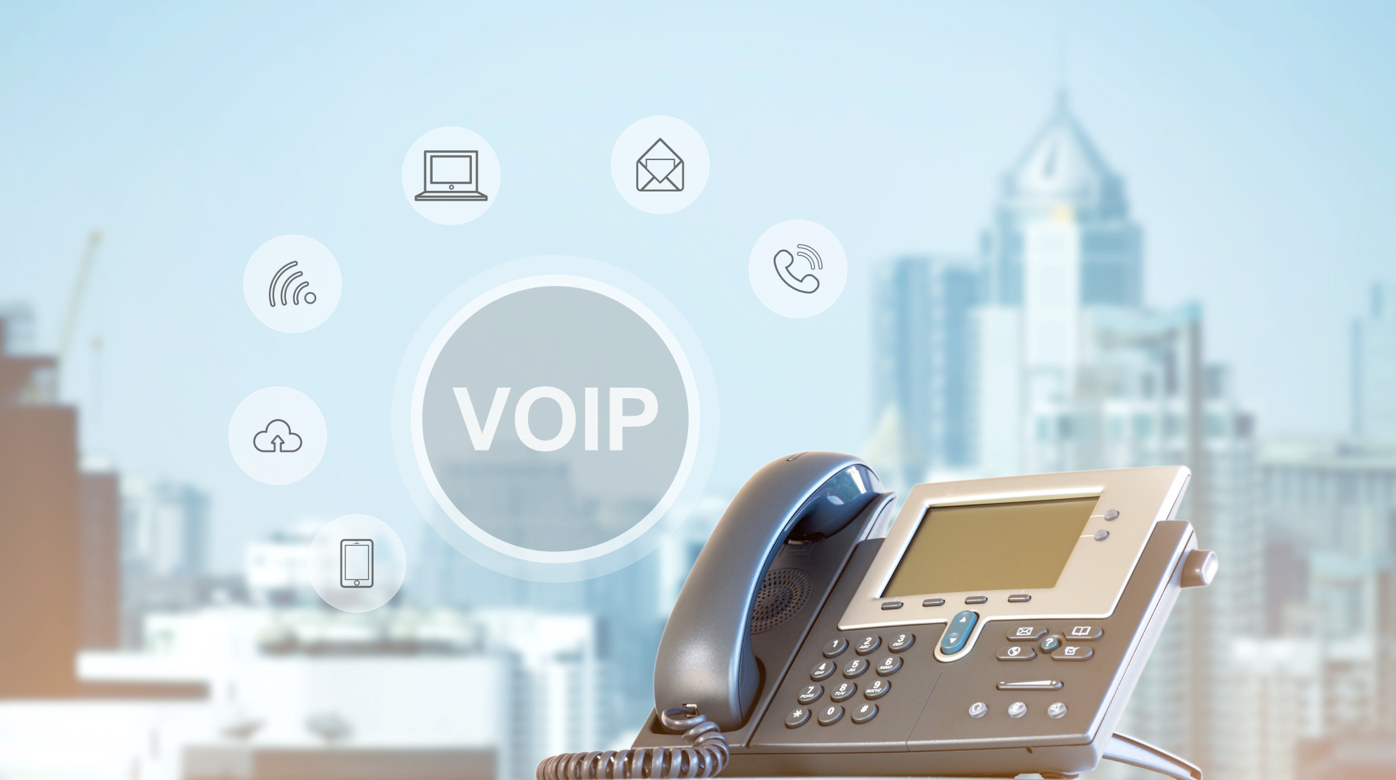 In any kind of modern business, you will need to call several different people throughout the day. It doesn't matter if you're reaching out to people across the world to sell your product or contacting people for their opinions. There will come a point when you need to spend days on the phone.
Most people assume that talking over the phone is private since information isn't as visible as other kinds of data. Just because you're talking to someone online doesn't make VOIP secure, though. There are differences between the kinds of security that goes into traditional phone systems and digital ones.
Understanding these differences is crucial to ensuring that your phone conversations stay private and secure. And luckily, it's easy to understand how VOIP systems work to make sure you and your customers' information stays safe. The system secures it just like any other kind of data and keeps you in control of who accesses it.
And to learn more about how VOIP can improve your business and securely connect you with more clients, keep reading below!
Making VOIP Secure is Easier Than Old Phone Systems
Old phone systems expected users to simply have faith that their conversations were private. Users had almost no say in how their information was handled, transferred, or manipulated. They were totally at the whims of their phone companies.
Now, average people have the power to make communication secure. Even if your phone company gets hacked, you can still protect the information that passed through it. People realize that companies don't always know best and that they need to look out for themselves.
Average users began to find the voice over IP reseller that's right for them. They began doing business with companies that didn't want control over people and promised exactly what they could provide. As a result, VOIP communication systems emerged, and companies could start securely reaching customers.
And so, communication grew more secure. To learn some of the ways how VOIP can be made more secure than traditional phone systems, keep reading below!
Encryption is Common in All Internet Protocols
One of the most powerful tools everyone has access to is encryption. With basic encryption tools, you can obscure your information so that only the people it is meant for can read it. By encrypting information, you can make sure no one intercepts your data and exploits it.
And online, almost everything is encrypted. Just look up at your URL bar — if you see a lock symbol, your data is encrypted right now! Why would your VOIP Data be any different?
Whenever you send voice information online, it's encrypted so that only the intended person has access to it. Nobody will hear your conversation who isn't a part of it. And that's just a part of VOIP that's built right into the system!
Hardware Security is As Important As Anything Else
One of the ways old phone systems could be hacked is if someone physically installed a device to intercept data. They could install it in a phone line, and the device would transmit data away from the phone company to the hacker. All it took was fifteen minutes, and your phone company could have been hacked.
With VOIP, you don't need to worry about someone else's hardware getting hacked that easily. Your own hardware's security is up to you. If someone wants to hack it, they will need to access it in the first place, and that can be hard to get!
With some basic company security techniques, you can make sure only approved people handle your hardware. And when only a limited amount of people use your phone system, you don't need to worry about random hackers getting in!
Call it Control — VOIP Systems Empower You
Getting a VOIP system does more for you than just secure your conversations. It also gives you control over how your phone system works, and who it connects you to. And with modern VOIP technology, you have more control than ever over how your company communicates.
You can set regions for the auto-dialing numbers, allowing you to specify the kind of people you want to connect to. You can record conversations from convenient desktop applications, and call people from a set of numbers. The possibilities are almost endless when it comes to modern VOIP technology.
And to learn more about how they help you more than traditional phone systems, keep reading below!
Change Your Number As You Change Calls
Sometimes, your company may want to change the number it uses to call people. It's better to call people from a number with the same area code, for example. And shows people that you're committed to working with them by using set numbers for support calls, sales calls, and other kinds too.
Traditional phone systems use to give you a limited amount of numbers to choose from, all of which were associated with specific phones. Now, you can change numbers from the comfort of a keyboard. And you can do it automatically as you switch calls.
You can set your VOIP system to always call people from the same area code as them. All it takes is a few clicks, and you'll be ahead of the competition!
Autodial To Maximize Efficiency and Boost Productivity
Staying competitive means staying efficient and productive. It means making sure that everyone in your company is focused at all times. Every new dial tone may be the sound of more revenue coming into your company, so your phones shouldn't ever stay silent!
With VOIP systems, you can make sure they're always dialing something. Once one call ends, the system can automatically dial the next number on the list for the day. With these kinds of auto-dialing systems, you can guarantee that employees stay engaged and focused.
It also means they will get through more numbers in a single day, making your company money!
Invest in a VOIP System to Secure Your Company
Making your company secure takes several steps, but one of the most important of them is securing your company's communication. It's hard to make traditional phone systems secure enough to do business over. Making VOIP secure is as simple as downloading a security program for your computer!
And that's just the start of what VOIP can do to help your company. If you want to know how to get started with it, keep reading here! Our website is always updated with the latest tech news so you can stay ahead of the industry, and secure your future!