---
Wireless Satisfaction Study: The Large Business Customer is Happier Than the Small One - Telecompetitor
Posted: 11 Oct 2019 07:18 AM PDT
Large companies increasingly are happy with their wireless service, but very small business customers have a lower level of satisfaction, according to The J.D. Power 2019 U.S. Business Wireless Satisfaction Study.
Overall, T-Mobile scored well. It ranked highest (868 out of 1,000) among large enterprises. The carrier, which won the category for the third consecutive year, was followed by AT&T (849) and Verizon Wireless (836). T-Mobile also ranked highest in the small/medium category at 844, followed by Sprint (830) and Verizon Wireless (819). T-Mobile made it a sweep with a win in the very small business category, with a score of 843, followed by Verizon Wireless (807) and AT&T (762).
The trend in which very small businesses were increasingly less satisfied than bigger companies was first noted in the firm's U.S. Business Wireline Study, which was released in July.
"The growing gap in customer service satisfaction between large enterprise customers and very small business customers is a missed opportunity for wireless carriers," Ian Greenblatt, the Technology, Media & Telecom Practice Lead at J.D. Power, said in a press release. "The small business customer segment presents unique challenges because these companies are more reliant on their wireless carriers to solve tech issues and are disproportionally affected when problems arise. In fact, negative customer service contacts take a far greater toll on the satisfaction of very small business customers than on large enterprise customers. Carriers that get the small business formula right will see significant improvements in retention and advocacy."
Other findings from the study provided deeper insight on the challenges of very small businesses:
Satisfaction gap between large and small business customer satisfaction: The overall customer satisfaction score for large enterprise wireless customers is 842 (on a 1,000-point scale), an increase of 29 points from 2017. Meanwhile, the overall satisfaction score for small/medium businesses is 817, down 14 points from 2018, and the score for very small businesses is 788, up 13 points from a year ago.
Customer service is problem area for very small businesses: Satisfaction with the wireless carrier customer service function has increased 47 points during the past three years among enterprise customers, reaching a high of 868 in this year's study. During that same period, very small business satisfaction with customer service is up just 9 points to 770, representing a gap of 98 points.
Analyzing very small business customer experience: Very small businesses are far less likely to receive dedicated customer service from their carrier and, as a result, they experience significantly higher rates of transfers (51% vs. 33% for large enterprise customers); higher rates of difficulty understanding customer service representatives (21% vs. 11% for large enterprise customers); and wait on hold for customer service an average of 1.86 minutes longer than large enterprise customers.

Verizon continues to win, tops SMB categories in 2019 J.D. Power Study - Verizon Communications
Posted: 12 Sep 2019 12:00 AM PDT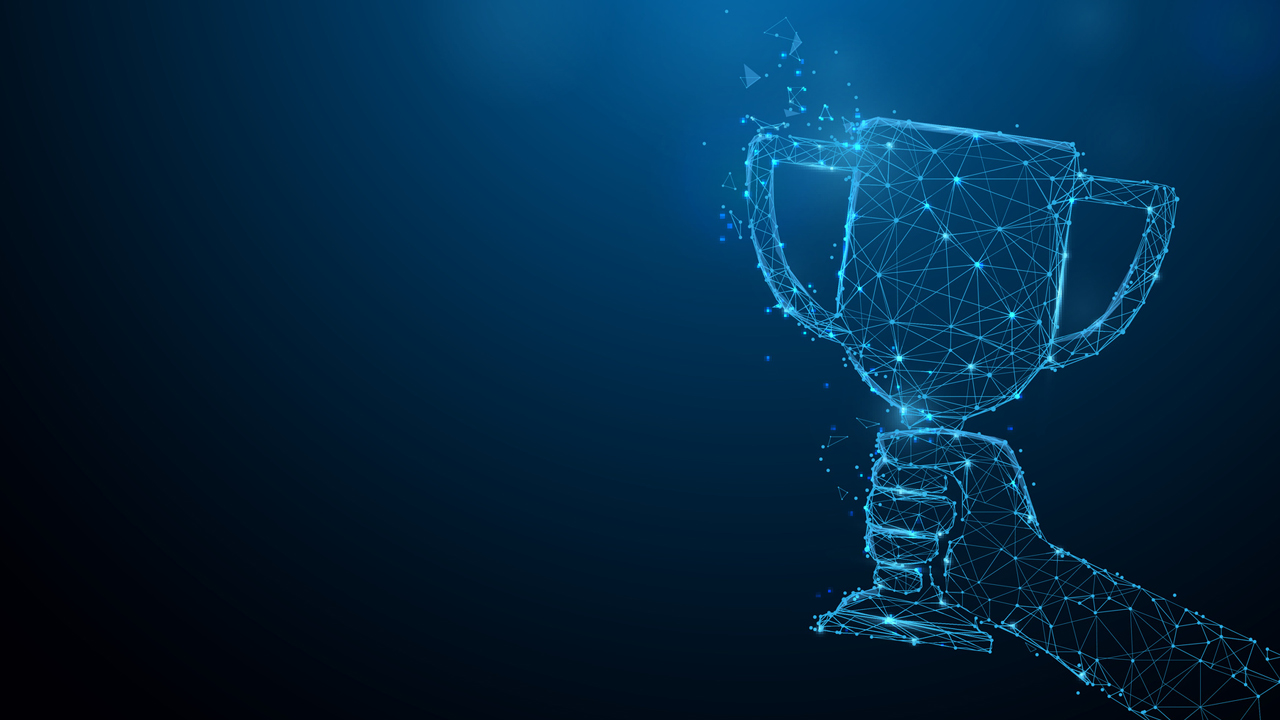 NEW YORK, NY – For the third year in a row, Verizon ranked highest for Small/Medium Business (20-499 employees) among business wireline service providers, according to the J.D. Power 2019 U.S. Business Wireline Satisfaction Study. Verizon also ranked highest for Very Small Business (1-19 employees).
"Helping our business customers better serve their end customer is our number one priority," said TJ Fox, SVP and president of Verizon Business Markets. "We pride ourselves on delivering first-rate network and customer experiences that help small-to-medium sized businesses thrive, and we will continue to invest in making those experiences best-in-class."
The J.D. Power recognition comes on the heels of several recent network award wins for Verizon across numerous independent testing companies. There is one constant to achieving these results: the performance of Verizon networks consistently wins. This leading network performance is helping enable the digital transformation for its customers in businesses, government, and in our communities. Here are some details on our wireless network wins:
P3, in its 2019 Mobile Benchmark USA report, awarded Verizon top marks for the fourth straight year, ranking first in overall performance, and in 4G, data, and voice coverage. Its "Crowdsourced Quality" score of 933 out of 1,000 was the highest score any U.S. wireless network provider has been awarded in the 10 years P3 has done network data testing in the U.S.1

RootMetrics reported last month in their first half 2019 results that Verizon won their overall network performance and reliability awards for a record 12th consecutive time, going undefeated in all six categories tested, while also being unbeaten in 120 of 125 markets, or 96%. Verizon won 2x more awards than our nearest competitor at the state level, and 7x more than the third ranked carrier, while taking home the most awards at the metro level of any wireless provider since testing by RootMetrics began. So clearly, the gap between our network performance and the other national wireless providers continues to grow.2

In the J.D. Power Wireless Network Quality Performance Study – Volume 2 announced last month, which uses customer surveys to measure network performance and determine the Best Network Quality, Verizon ranked best Wireless Network Quality in the Nation and received more awards for network quality than any other provider for the 23rd time in a row—that's a decade+ of being #1.3

Tutela, which uses crowdsourced measurements from apps for their studies, found that Verizon had the best consistent quality score in the US. 4

Opensignal, the global standard for measuring real-world mobile network experience, named Verizon #1 in Video Experience and 4G Availability, and second in both Download Speed Experience and Upload Speed Experience in its July 2019 USA Mobile Network Experience Report. 5

Under the report's Key Findings: "Verizon users see big improvements in Video Experience"… "Verizon's dominance in this metric was nowhere more apparent than in big cities, where it won or tied for every single one of our regional Video Experience awards."

Nielsen, which uses national test data to measure video streaming performance, shows Verizon's network delivered the best video streaming experience.6

Ookla uses crowdsourced speed test data, and found Verizon provided the most consistent experience, had the highest percentage of time spent on 4G and the lowest percentage with no coverage.7
Verizon Communications Inc. (NYSE, Nasdaq: VZ), headquartered in New York City, generated revenues of $130.9 billion in 2018. The company operates America's most awarded wireless network and the nation's premier all-fiber network, and delivers integrated solutions to businesses worldwide. With brands like Yahoo, TechCrunch and HuffPost, the company's media group helps consumers stay informed and entertained, communicate and transact, while creating new ways for advertisers and partners to connect. Verizon's corporate responsibility prioritizes the environmental, social and governance issues most relevant to its business and impact to society.
Verizon's fixed 5G rollout will shake up home internet - Business Insider
Posted: 13 Sep 2019 12:00 AM PDT
This is an excerpt from a story delivered exclusively to Business Insider Intelligence Connectivity & Tech subscribers.

To receive the full story plus other insights each morning, click here.
Verizon plans a full commercial launch of its 5G fixed wireless home internet service, dubbed 5G Home, later this year, according to Verizon Consumer Group CEO Ronan Dunne cited by Light Reading.
Verizon first launched a trial of 5G Home in four cities — Houston, Indianapolis, Los Angeles, and Sacramento — in October 2018. The initial Home 5G service has successfully attracted customers, around half of whom are new to the telecom, according to Verizon Chief Technology Officer Kyle Malady. But as Verizon looks to expand 5G Home to the 30 markets where it promised to launch mobile 5G services, the telecom has focused on two elements to improve its appeal among consumers.
Verizon plans to release a new customer premises equipment (CPE) receiver in 2020 to boost the range of its home networks, per Dunne. The new CPE receiver would expand the coverage in a customer's home, giving them a stronger signal even when further from their 5G wireless modem. This will allow Verizon to continue to provide reliable 5G coverage through the service — 90% of 5G Home traffic is over the carrier's 5G network, with less than 10% falling back on its 4G network.
It intends to allow consumers to install their own equipment.During its initial 5G Home launch, Verizon saw that 80% of customers could install their service's receiver antenna on their own, per Dunne. Enabling consumers to install equipment on their own reduces consumers' need to schedule their day around a visit from a technician, streamlining the startup process. 
Verizon is looking to expand its home connectivity footprint with 5G.Verizon's current Fios fiber-based home internet service's coverage area stretches across nine states and has 5.8 million consumer internet connections.
Building out fiber-based home internet requires physical connections with a network of fiber-optic cables, but the fast data speeds and low latency of 5G fixed wireless will render cables running to individual homes unnecessary. 5G fixed wireless enables a company like Verizon, which already plans to roll out a nationwide 5G network, to offer home internet services in new areas without costly investments in new fiber installations. 
Traditional home internet providers should brace for increased competition, as fixed 5G will enable wireless carriers to compete in the home broadband market. The broadband market is ripe for change as consumers are yearning for more options: Almost one-third (29%) of US households either have no service or lack a second option for wired broadband service, and that share jumps to over 61% for households in rural areas.
Broadband providers will likely face an uphill battle for subscribers as 5G fixed wireless access is projected to see rapid adoption — we expect by 2024 that almost 10% of US households will use 5G fixed wireless access. To retain customers amid increased competition from wireless networks, traditional home internet providers will need to lower prices and increase network quality.
Interested in getting the full story? Here are two ways to get access: 
Subscribe to a Premium pass to Business Insider Intelligence and gain immediate access to the Connectivity & Tech briefing, plus more than 250 other expertly researched reports. As an added bonus, you'll also gain access to all future reports and daily newsletters to ensure you stay ahead of the curve and benefit personally and professionally. >> Learn More Now
Current subscribers can read the full briefing here.