CommScope Expands RUCKUS Wi-Fi 6 Portfolio for Hospitality, MDUs and Smart Spaces - StreetInsider.com
---
CommScope Expands RUCKUS Wi-Fi 6 Portfolio for Hospitality, MDUs and Smart Spaces - StreetInsider.com
Posted: 06 Apr 2021 05:07 AM PDT
---
News and research before you hear about it on CNBC and others. Claim your 1-week free trial to StreetInsider Premium here.
---
New Wi-Fi 6 access points bring high performance, IoT connectivity to dense environments; new SmartZoneOS features enhance usability, add Google Orion Wifi interoperability
HICKORY, N.C.--(BUSINESS WIRE)-- CommScope announced the latest additions to its Wi-Fi 6 access point (AP) portfolio—the indoor RUCKUS H550 and outdoor RUCKUS T350—and new enterprise and service-provider features in RUCKUS SmartZoneOS.
This press release features multimedia. View the full release here: https://www.businesswire.com/news/home/20210406005355/en/
RUCKUS H550 Wi-Fi 6 indoor access point from CommScope. (Photo: Business Wire)
The modern device environment includes countless Wi-Fi-enabled end-user computing devices and a dizzying array of IoT endpoints enabled by multiple wireless technologies, including Wi-Fi, Bluetooth Low Energy (BLE) and Zigbee. The H550 and T350 incorporate all three protocols, enabling organizations to deploy a single, converged network infrastructure that supports both end-user needs and operational needs, including building and energy management, asset tracking, physical security and telemetry. Organizations can manage these new APs using any RUCKUS management option, including SmartZoneOS-based network controllers, RUCKUS Cloud and RUCKUS Unleashed.
The H550 AP powers the hyper-connected room, enabling hotel, apartment, dormitory and other multi-dwelling unit (MDU) owners and operators to deliver multiple 4K video streams, IPTV, virtual reality, VoIP and ultra-fast downloads alongside support for IoT endpoints and associated applications such as connected entry and staff alerts, which are easily enabled using the RUCKUS IoT Suite. With a slim, compact form factor and integrated switch ports, the H550 can be hidden discretely behind or next to cabinets, desks or televisions, providing PoE pass-through for VoIP phones and TVoIP.
The T350 AP delivers high-performance outdoor connectivity in a compact form factor, enabling it to meet the aesthetic requirements of smart spaces, community Wi-Fi installations, airports and other large public venues. In addition to built-in IoT capabilities the T350 includes a USB port to support additional wireless protocols. The T350 is built to handle the harshest outdoor conditions, including extreme temperatures, humidity, wind, salt and fog.
The new APs, like all other RUCKUS APs and switches, serve as data sources for the artificial intelligence (AI)- and machine learning (ML)-powered network analytics capabilities available in RUCKUS Analytics, for use in networks managed by RUCKUS Cloud and SmartZoneOS-based network controllers.
SmartZoneOS powers a family of high-scale physical and virtual network controllers for use by service providers and large enterprises to manage wired and wireless networks. New enhancements to SmartZoneOS include:
Interoperability with Google's Orion Wifi, which enables network operators to participate in the global cellular offload market;
Native integration of Hotspot 2.0 (including Release 3) and RadSec, which simplifies OpenRoaming operations for service providers, enhances subscriber, guest and visitor convenience and opens new opportunities for roaming-driven revenue;
A re-architected user interface that improves administrator experience through easy navigability, new search and "favorites" functionality, and faster response time; and
Social login functionality, which makes it easier than ever for operators to facilitate a positive guest experience, and an enhanced captive portal that simplifies operations for administrators.
What Customers are Saying
"We are excited to pair this new H550 Wi-Fi 6 wall access point (AP) with our current SmartZone management system. The RUCKUS solutions always come through with exceptional performance and with the new Wi-Fi 6 features, we expect this AP to become our 'go-to' AP for all our MDU (multi-dwelling unit) deployments. The dual IoT radios will simplify our installations and allow us to work simultaneously with multiple IoT vendors—key to our MDU strategy." Denton Meier, chief technology officer, Firefly Technologies
All product names, trademarks and registered trademarks are property of their respective owners.
About CommScope:
CommScope (NASDAQ: COMM) is pushing the boundaries of technology to create the world's most advanced wired and wireless networks. Our global team of employees, innovators and technologists empower customers to anticipate what's next and invent what's possible. Discover more at www.commscope.com.
Follow us on Twitter and LinkedIn and like us on Facebook.
Sign up for our press releases and blog posts.
This press release includes forward-looking statements that are based on information currently available to management, management's beliefs, as well as on a number of assumptions concerning future events. Forward-looking statements are not a guarantee of performance and are subject to a number of uncertainties and other factors, which could cause the actual results to differ materially from those currently expected. In providing forward-looking statements, the company does not intend, and is not undertaking any obligation or duty, to update these statements as a result of new information, future events or otherwise.
Source: CommScope
View source version on businesswire.com: https://www.businesswire.com/news/home/20210406005355/en/
News Media Contact:
Kris Kozamchak, CommScope
+1 972 792 3311 or publicrelations@commscope.com
Financial Contact:
Michael McCloskey, CommScope
+1-828-431-9874
Source: CommScope
VoIP Desktop Phone Market 2021 Size, Status and Global Outlook – Avaya, Fanvil, Yealink, Polycom, Grandstream Networks – KSU | The Sentinel Newspaper - KSU | The Sentinel Newspaper
Posted: 06 Apr 2021 02:04 AM PDT
The VoIP Desktop Phone Market report offers an in-depth assessment of market dynamics, the competitive landscape, segments, and regions in order to help readers to become familiar with the VoIP Desktop Phone market. It particularly sheds light on market fluctuations, pricing structure, uncertainties, potential risks, and growth prospects to help players to plan effective strategies for gaining successful in the VoIP Desktop Phone market. Importantly, it allows players to gain deep insights into the business development and market growth of leading companies operating in the VoIP Desktop Phone market.
Get a Sample Copy of this Report:
https://www.marketinsightsreports.com/reports/05212032584/Global-VoIP-Desktop-Phone-Market-Report-2020-by-Key-Players-Types-Applications-Countries-Market-Size-Forecast-to-2026-Based-on-2020-COVID-19-Worldwide-Spread/inquiry?Mode=namita
Top Leading Companies of Global VoIP Desktop Phone Market are Avaya, Fanvil, Yealink, Polycom, Grandstream Networks, FsMeeting, Cisco, Huawei, Alcatel-Lucent Enterprise, VTech and others.
Market segmentation:
VoIP Desktop Phone  market is split by Type and by Application. For the forecast period, the growth among segments provides accurate calculations and forecasts for revenue by Type and by Application. This analysis can help you expand your business by targeting qualified niche markets.
On The Basis Of Types, The VoIP Desktop Phone Market Is Primarily Split Into
Wired
Wireless
On The Basis Of End Users/Application, This Report Covers
Healthcare
Manufacturing
IT & Telecommunication
Retail
Government and BFSI
The regions are further sub-divided into:
-North America:  US, Mexico, Canada
-Europe:  Russia, Ukraine, France, Spain, Sweden, Norway, Germany, Finland, Poland, Italy, United Kingdom, Greece, Austria, Denmark, Switzerland, Netherlands, Belgium, Turkey, Luxembourg
– Asia-Pacific:  China, Japan, India, Australia, South Korea, Taiwan, Malaysia, Philippines, Thailand, Singapore
– South America: Brazil, Argentina, Peru, Chile
– Middle East and Africa:  Bahrain, Egypt, Israel, Kuwait, Qatar, Saudi Arabia, United Arab Emirates, South Africa
Following are major Table Of Content of VoIP Desktop Phone Market:
–Overview of VoIP Desktop Phone Market
–Global Market Status and Forecast by Regions
–Global Market Status and Forecast by Types
–Global Market Status and Forecast by Downstream Industry
–Market Driving Factor Analysis
–Market Competition Status by Major Manufacturers
–Major Manufacturers Introduction and Market Data
–Upstream and Downstream Market Analysis
–Cost and Gross Margin Analysis
–Marketing Status Analysis
–Market Report Conclusion
–Research Methodology and Reference
Browse Full Report at:
https://www.marketinsightsreports.com/reports/05212032584/Global-VoIP-Desktop-Phone-Market-Report-2020-by-Key-Players-Types-Applications-Countries-Market-Size-Forecast-to-2026-Based-on-2020-COVID-19-Worldwide-Spread?Mode=namita
What Are The Market Factors That Are Explained In The Report?
Key Strategic Developments: The study also includes the key strategic developments of the market, comprising R&D, new product launch, M&A, agreements, collaborations, partnerships, joint ventures, and regional growth of the leading competitors operating in the market on a global and regional scale.
Analytical Tools: The Global VoIP Desktop Phone Market Report includes the accurately studied and assessed data of the key industry players and their scope in the market by means of a number of analytical tools. The analytical tools such as Porter's five forces analysis, SWOT analysis, feasibility study, and investment return analysis have been used to analyze the growth of the key players operating in the market.
Key Market Features: The report evaluated key market features, including revenue, price, capacity, capacity utilization rate, gross, production, production rate, consumption, import/export, supply/demand, cost, market share, CAGR, and gross margin. In addition, the study offers a comprehensive study of the key market dynamics and their latest trends, along with pertinent market segments and sub-segments.
Finally, VoIP Desktop Phone Market report is the credible hotspot for acquiring statistical market that will exponentially grow your business. The report gives the guideline area, monetary circumstances with the product value, advantage, limit, generation, supply, solicitation, and market improvement rate and figure, etc. VoIP Desktop Phone Market report furthermore Presents another SWOT assessment, theory feasibility examination, and venture return investigation.
We Offer Customization On Report Based On Specific Client Requirement:
– Free country Level analysis for any 5 countries of your choice.
– Free Competitive analysis of any 5 key market players.
– Free 40 analyst hours to cover any other data point.
About Us:
MarketInsightsReports provides syndicated market research on industry verticals including Healthcare, Information and Communication Technology (ICT), Technology and Media, Chemicals, Materials, Energy, Heavy Industry, etc. MarketInsightsReports provides global and regional market intelligence coverage, a 360-degree market view which includes statistical forecasts, competitive landscape, detailed segmentation, key trends, and strategic recommendations.
Contact Us:
Irfan Tamboli (Head of Sales) – Market Insights Reports
Phone: + 1704 266 3234 | +91-750-707-8687
[email protected] | [email protected]
Note: All the reports that we list have been tracking the impact of COVID-19. Both upstream and downstream of the entire supply chain has been accounted for while doing this. Also, where possible, we will provide an additional COVID-19 update supplement/report to the report in Q3, please check for with the sales team.
See how new dialing procedures for 409 phone numbers impacts you - Port Arthur News - The Port Arthur News
Posted: 06 Apr 2021 10:14 AM PDT
Port Arthur, Mid-County and other Southeast Texans with phone numbers in the 409 area code should get in the habit of dialing 10-digits (area code + telephone number) for all local calls.
The change, which starts April 24, also impacts phone numbers in the 254, 361, 806, 830, 915 and 940 area codes.
On July 16, 2020, the Federal Communications Commission issued an order approving 988 as the three-digit abbreviated dialing code for the National Suicide Prevention Lifeline. The Order requires all telecommunications providers (including telecommunications carriers, interconnected Voice over Internet Protocol providers and one-way VoIP providers) to make any network changes necessary to ensure 988 access by July 16, 2022.
Several Texas area codes (254, 361, 409, 806, 830, 915 and 940) have numbers with a 988 prefix. Therefore, those areas must transition from seven-digit to 10-digit local dialing.
April 24, 2021, marks the beginning of a "permissive dialing period" in which callers in those area codes can still complete a call with seven-digit dialing. When that period expires on October 24, 2021, only calls dialed with ten digits will be connected.
After the permissive dialing period, local calls dialed with only seven digits will reach a recording prompting them to hang up and dial again using both the area code with the seven-digit telephone number.
What other changes need to be made?
Important safety and security equipment, such as medical alert devices, and alarm and security systems must be programmed to use 10-digit dialing.
Many systems operate on 10-digit dialing by default, but some older equipment may still use seven-digits.
Contact your medical alert or security provider if you are not sure whether your equipment needs to be reprogrammed to accommodate the upcoming change to 10-digit local dialing.
Any needed reprogramming of alarm and home security equipment must be done during the permissive dialing period from April 24, 2021, to Oct. 24, 2021, to avoid interruption of those services.
Some other examples of services that may need to be re-programmed are:
life safety systems or medical monitoring devices
PBXs
fax machines
Internet dial-up numbers
fire or burglar alarm and security systems or gates
speed dialers
mobile or other wireless phone contact lists
call forwarding settings
voicemail services and other similar functions
Customers should also ensure the area code is included in all other places where a telephone number is displayed like their websites, personal and business stationery, advertising materials, personal and business checks, and even personal or pet ID tags.
What will remain the same?
Telephone numbers, including current area code, will not change
The price of a call, coverage area, or other rates and services will not change due to the dialing change
What is a local call now will remain a local call regardless of the number of digits dialed
Customers will continue to dial 1+ the area code + telephone number for all long-distance calls
Customers will continue to dial a prefix (such as "9") when dialing from a multi-line telephone system (e.g., in a hotel, office building, etc.) as required
Customers can still dial just three digits to reach 711 (relay services) and 911 (emergency services)
If 211, 311, 411, 511, 611, or 811 are currently available in one's community, they can still be dialed with just three digits
The National Suicide Prevention Lifeline can still be reached by dialing 1-800-273-TALK (8255) even after the 988 code is in effect.
To learn more, visit the North American Numbering Plan Administrator at nationalnanpa.com/transition_to_10_digit_dialing_for_988/index.html, email NANPA at 988@somos.com with questions about the dialing procedure change or visit fcc.gov/suicide-prevention-hotline.
VoIP Business Digital Voice - Verizon Communications
Posted: 01 Sep 2020 02:48 AM PDT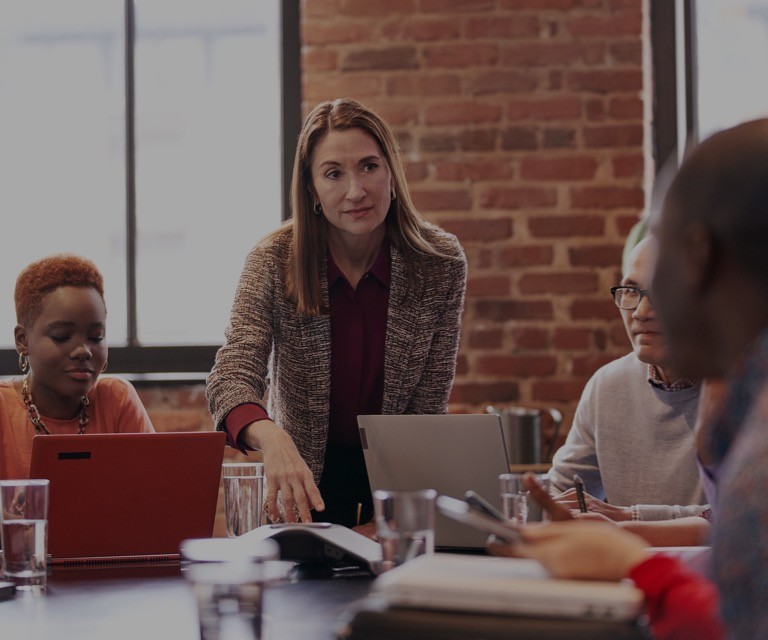 What is VoIP?
VoIP (Voice over Internet Protocol) is a technology that transports high quality voice calls over the internet instead of a traditional phone network.
Can I use my fax, alarm or credit card lines on Business Digital Voice? 

Fax machines require a Business Digital Voice telephone line and an analog converter (ATA) to work. Verizon Fios customers can fax unlimited pages on their Business Digital Voice line. For non-Fios customers, it is not recommended to fax more than five pages per fax. Verizon cannot guarantee your fax machine will work on a VoIP line. Credit card, alarm, fire, elevator or security lines are not supported on Business Digital Voice. You can purchase an additional copper telephone line for these purposes.
What equipment do I need with Business Digital Voice? 

Business Digital Voice requires IP phones that work over an internet connection. These phones allow you to manage some of your Business Digital Voice features right from the phone and provide high quality calls. Verizon offers a variety of IP phones starting at $85.00 to best fit your business needs. At this time, we do not allow customers to bring their own VoIP equipment.
If you do not want to purchase IP Phones, you can purchase an Analog Terminal Adapter (ATA) starting at $85.00 to use with two telephones. You plug your traditional analog phone(s) into the adapter and it will run over IP. Please note: you cannot plug IP Phones into an ATA. PBX and Key Systems are not supported on ATAs. Customers faxing on Business Digital Voice will need an ATA. Please see "Can I use my fax, alarm, or credit card lines on Business Digital Voice" for more information.
What is included with Business Digital Voice?
Business Digital Voice is the premier VoIP phone system that provides big business tools for small businesses, with over 45 features to help make your business more efficient, productive and mobile. We also include mobile and desktop apps so you can manage your calls and business when you are away from your desk. Multiple call forwarding options are available so you don't miss a call.
If I need help with Business Digital Voice, where can I go?
Support is always available. Visit businessdigitalvoice.verizon.com for videos, articles, free live training sessions, and live chat to help with all your Business Digital Voice features.